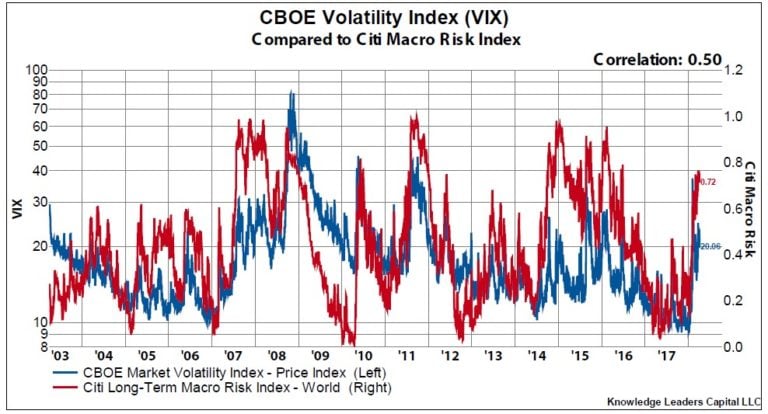 Price excesses have built up over a long bull market. Stocks are expensive, and the volatility shock wave is traveling the globe. This quarter, we discuss the risks correlated with the current volatility, potential new sources of instability, and the sectors that could be the performance beneficiaries of these trends. Our research indicates we have moved into a US dollar bear market, an environment in which foreign and emerging market stocks historically have a tendency to outperform US stocks. In fact, we're already seeing signs of a rotation into value stocks in foreign markets. We also share why we believe commodities and emerging market bonds may represent the best hedges to equities.
[REITs]
Q1 hedge fund letters, conference, scoops etc
David Abrams Explains How To Value Stocks
Continued from part one... Q1 hedge fund letters, conference, scoops etc Abrams and his team want to understand the fundamental economics of every opportunity because, "It is easy to tell what has been, and it is easy to tell what is today, but the biggest deal for the investor is to . . . SORRY! Read More
Volatility and credit spreads are highly correlated. Does the rise in volatility prove durable and pull up credit spreads?
Volatility and macro-risk is also highly correlated. The volatility shock wave is being transmitted throughout the globe.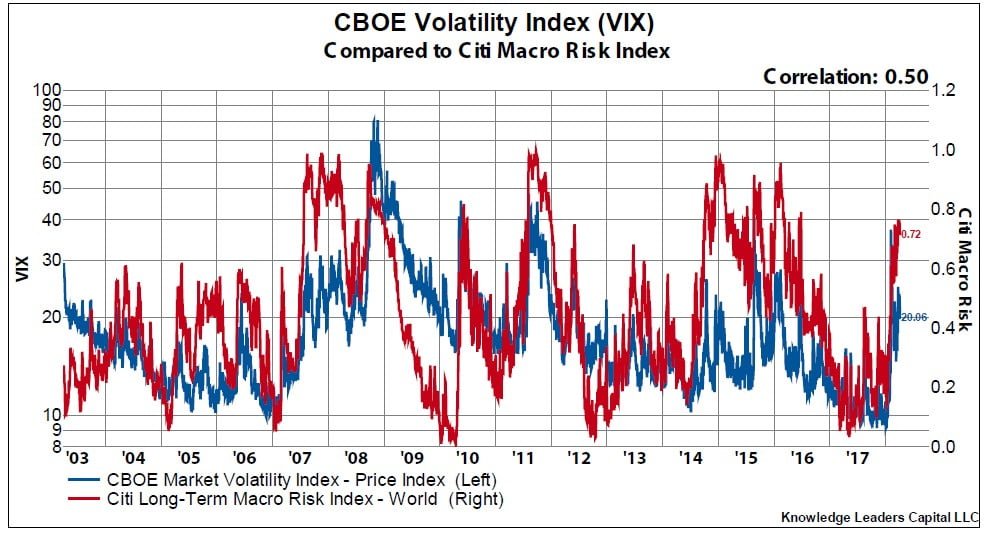 Historically volatility edges lower when the FRB is raising rates and tends to spike in easing cycles. The steady rise in volatility in 2007/2008 was in retrospect a good leading indicator.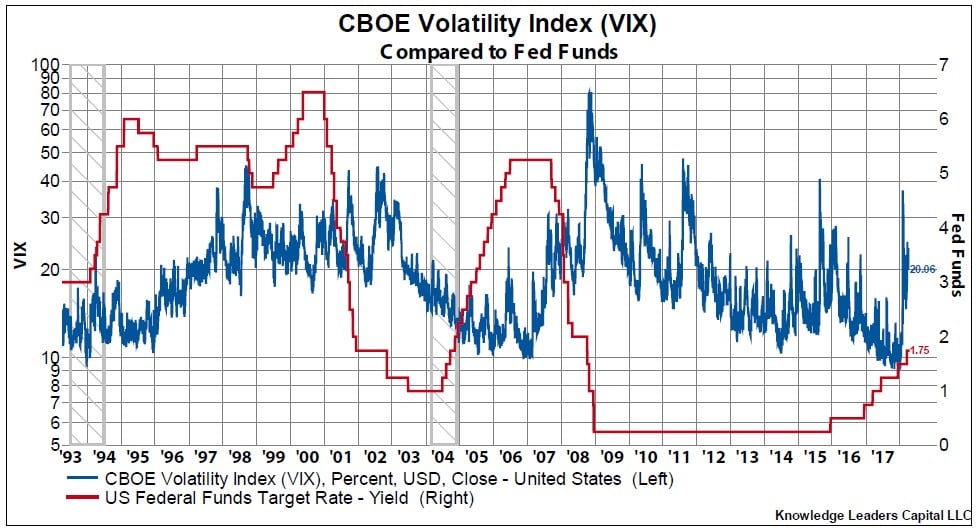 Interest rates could be quickly approaching a neutral level, which may be
alarming the market.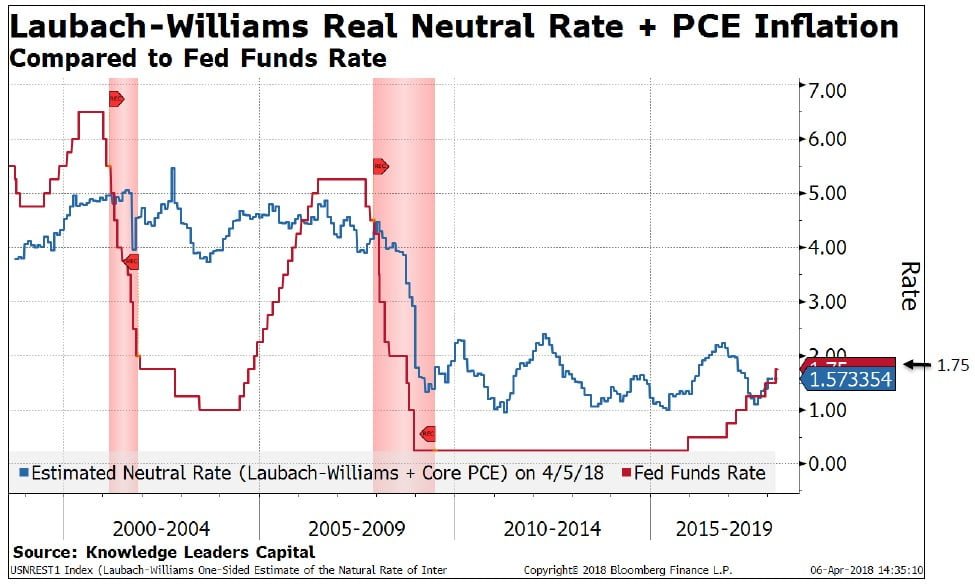 Perhaps reflecting how close to neutral the Fed really is, financial conditions (credit spreads) have tumbled this year.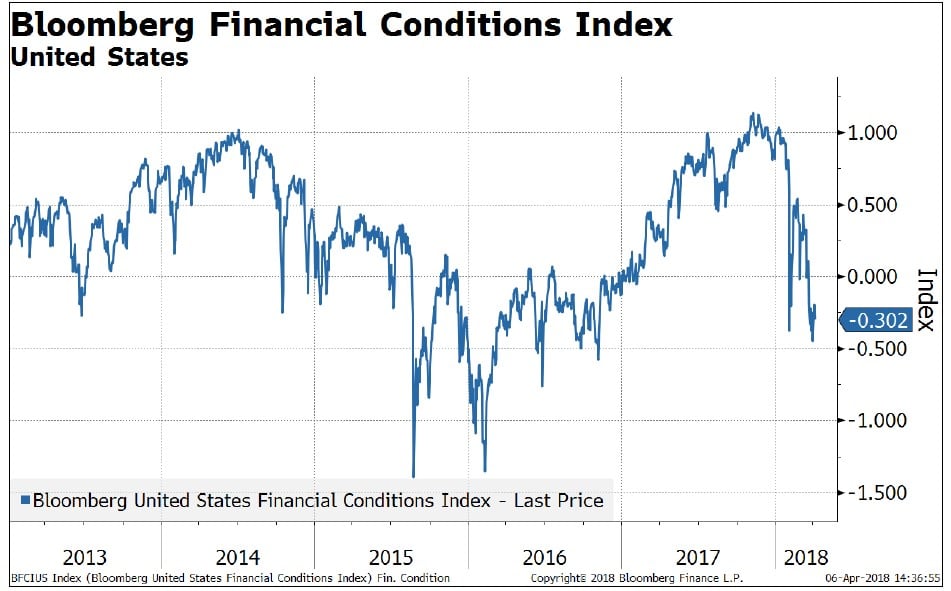 The spike in volatility and increasing interest rates have combined to put a lot of pressure on speculative investments.

Trade concerns are also biting. Chinese stocks are making new YTD lows along with bond yields.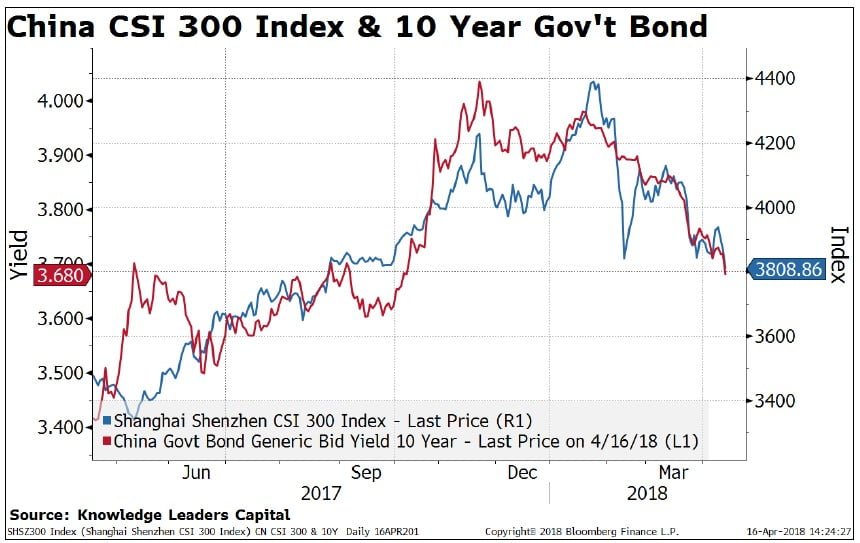 Investor sentiment is more bullish than any time in history while bearish sentiment hit the lowest level ever in early February.

Gross and net margin debt are at historical extremes. This is one of the excesses built up over a long bull market.

Compared to the last market peak in 2007, the amount of margin debt is about three times larger relative to the market cap of the S&P 500. This is a source of instability for markets.

Article by by Steven Vannelli, CFA – Knowledge Leaders Capital
See the full PDF below.