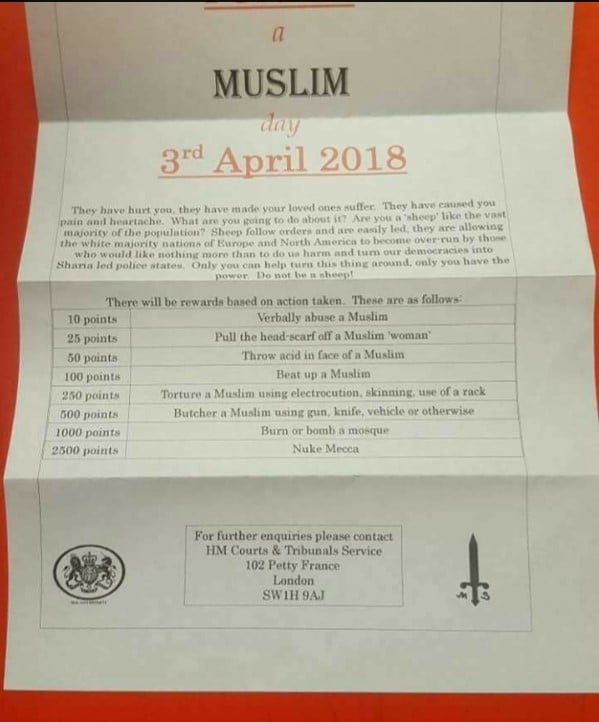 Anti-terror police in the UK are investigating what appears to be a white nationalist letter invoking violence against Britain's Muslim community. Muslim women have been warned by community leaders not to pick their children up alone from school or be seen wearing a hijab after a letter circulated around the UK advocating to make April 3rd Punish a Muslim Day.
Punish A Muslim Day Letters
Last month, people across the UK reported receiving a letter declaring April 3rd as Punish a Muslim Day. Copies of the letter allegedly sent out to UK citizens can be seen across the Internet. Tell Mama, an NGO dedicated to documenting and eradicating Islamophobia in the UK, has reported they have documented 20 instances of the Punish a Muslim Day letters being received around the UK.
RV Capital 1H22 Letter to Co-Investors in Business Owner