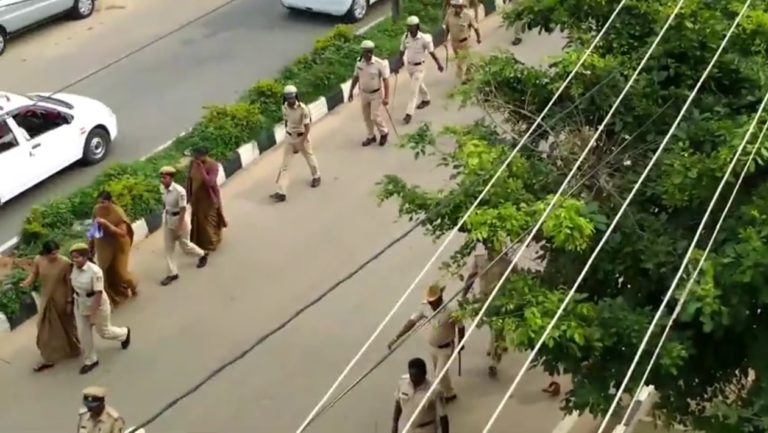 New reports suggest an Indian father gang raped his daughter with two of his friends. One suspect has been apprehended, but both the father and one of his friends are currently evading police.
In a shocking new report from the Times of India, police allege that a father gang raped his daughter at a fair on April 15th. The suspect took his 35-year-old daughter to the event where they met with his friend, Maan Singh – a man who has a previous criminal record.
After bringing the daughter to the fair, the men convinced her to ride on the back of a bike the house of another friend, Meraj. At this point, the father gang raped his daughter with the two friends after she was handed over into their possession.
Corsair highlights SPAC FG New America ahead of OppFi merger
Corsair Capital highlighted its investment in a special purpose acquisition company in its first-quarter letter to investors. The Corsair team highlighted FG New America Acquisition Corp, emphasizing that the SPAC presents an exciting opportunity after its agreement to merge with OppFi, a leading fintech platform powered by artificial intelligence. Q1 2021 hedge fund letters, conferences Read More
According to police reports, the woman was locked in her house for the next 18 hours until she was finally able to escape and run to her mother's house. A First Information Report was filed later that day with the local police in an effort to find justice in the situation where the Indian father gang raped his daughter.
Since the First Information Report was filed, Meraj has been arrested while both the woman's father and Singh are currently on the run. There's currently no word as to their whereabouts, but the authorities are doing their best to locate the suspects as soon as possible.
According to Kamalapur Station House Office Sanjeet Sonkar, Meraj is a man in his early 40s and was masquerading as a doctor, "he claimed to be a medical practitioner but couldn't produce a degree."
Meanwhile, Sitapur Superintendent of Police Sureshrao A Kulkarni commented on the case, stating that "the woman had been married of 16 years ago but returned to her maternal house within two years of marriage after a feud with her husband." It appears as if she might not have been in a much better position than she was previously, due to the fact that the father gang raped his daughter when she sought shelter from her spouse.
Although the fact that this Indian father gang raped his daughter is certainly shocking news that has been making the rounds around the web, it appears as if the father's behavior may not have been a total shock. Kulkarni also added during his statement that back in November 2017, the woman's father had been banished from the village following the allegations that the two had been participating in an incestuous relationship.
Kulkarni stated that "A panchayat was called and the father was arrested. He got bail in February this year." Following the arrest, the woman started staying separately from the father with her 14-year-old child.
As mentioned above, police are currently searching for the woman's father as well as his friend, Singh. The fact that the father gang raped his daughter is causing a lot of turmoil in the community, and all efforts are being made to ensure that justice is served.