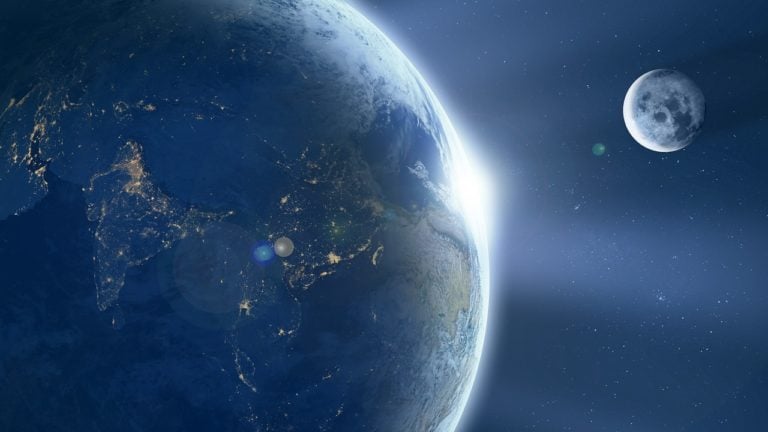 The race to populate space is on, with commercial spaceflight companies now looking for ways to attract tourism dollars. It's looking like 2021 is going to be the magic year for commercial spaceflight, as a company now states that it plans to put the first luxury hotel in space then. Orion Span made the announcement about its luxury space hotel at the Space 2.0 Summit today.
Orion Span announces the first luxury hotel in space
The company is calling its luxury space hotel the Aurora Station, a reference to the spectacular aurora borealis. Orion Span claims it will be the first fully modular space station and the first luxury hotel in space. Up to six people will be able to stay at Aurora Station at a time, although that includes two crew members.
Dan Sundheim Founder Of D1 At Sohn 2021 On His Favorite Stock
At this year's Sohn Investment Conference, Dan Sundheim, the founder and CIO of D1 Capital Partners, spoke with John Collison, the co-founder of Stripe. Q1 2021 hedge fund letters, conferences and more D1 manages $20 billion. Of this, $10 billion is invested in fast-growing private businesses such as Stripe. Stripe is currently valued at around Read More
In a press release about the announcement, Orion Span said that tourists who want to stay at the luxury space hotel will receive "a completely authentic, once-in-a-lifetime astronaut experience with extraordinary adventure." The company said trips will last 12 days and be priced starting at a cool $9.5 million per person. Just in case you've got that much money burning a hole in your pocket, Orion Span is already taking deposits for future trips to Aurora Station. You'll have to shell out $80,000 to hold a spot, although that's fully refundable.
Before blasting off to the hotel in space, travelers will have to complete the Orion Span Astronaut Certification, a three-month course to prepare them for the trip. Part of the program is completed online, while the second part is finished at the company's training facility in Texas, and the third part is finished on Aurora Station.
Orion Span focuses on space tourism
The company plans to launch its luxury space hotel in 2021 and open it up to guests in 2022. The luxury space hotel will be delivered into Low Earth Orbit about 200 miles above the planet's surface. A full orbit of Earth will take 90 minutes, so visitors to the hotel in space will be able to see 16 sunrises and sunsets every day.
Tourists who stay there will be able to float in zero gravity through Aurora Station with views of both the southern and norther aurora. The company is planning to include a lot windows and even participate in a number of research experiments while in orbit. Orion Span even pays homage to the Star Trek franchise with the inclusion of a holodeck, which will offer visitors a virtual reality experience while staying at Aurora Station.
"Aurora Station is incredibly versatile and has multiple uses beyond serving as a hotel," Orion Span founder and CEO Frank Bunger said in a statement. "We will offer full charters to space agencies who are looking to achieve human spaceflight in orbit for a fraction of the cost – and only pay for what they use."
He also said that the hotel will be built in such a way that they can easily add capacity, and they plan to also be the first to put condominiums in space.
In February, Bigelow Aerospace announced plans to put its own space stations in orbit that could serve as hotels. Orion Span's plan seems more focused on space tourism, however. The company emphasized the tourist experience rather than hosting scientific research teams, which is what Bigelow focused on.