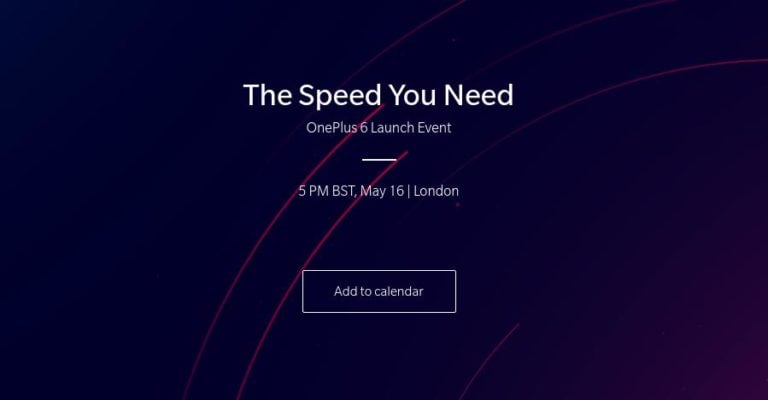 The much-awaited OnePlus 6 unveiling is only a little over two weeks away. The Chinese company has always positioned its phones as flagship killers. It offers premium-level specifications and design at mid-range prices. That's how it has managed to survive and build a loyal fan base in the fiercely competitive smartphone market. The previous generation OnePlus devices have convinced many iPhone and Samsung Galaxy customers to switch to OnePlus. Here's how, we believe, the OnePlus 6 will wow the iPhone and Galaxy owners.
The OnePlus 6 has been subject to multiple rumors. The company executives have also revealed tons of details about the handset. It will compete directly against the iPhone X and Samsung Galaxy S9.
Advantage OnePlus 6: Price
This is probably the biggest advantage OnePlus 6 will have over its premium rivals. OnePlus devices cost around $500. The OnePlus 5T was priced at $499 in the US. The Chinese company has been consistently increasing the prices of its flagship models, but OnePlus 6 price will still be lower than the iPhone X, Galaxy S9 and Galaxy S9 Plus.
This mining and metals fund is having a strong year so far
The Delbrook Resources Opportunities Master Fund was up 9.2% for May, bringing its year-to-date return to 33%. Q1 2021 hedge fund letters, conferences and more Dellbrook is an equity long/ short fund that focuses exclusively on the metals and mining sector. It invests mainly in public companies focused on precious, base, energy and industrial metals Read More
A new report coming out of India claims that the 6GB RAM and 64GB storage variant of the upcoming device would cost INR 36,999 ($556). The 8GB/128GB model is said to be priced at INR 39,999 ($601). There is no word on the 256GB storage model. By comparison, the iPhone X starts at $999, the Galaxy S9 costs $720, and the Galaxy S9 Plus sets you back by $840.
Price is what gives OnePlus phones a competitive edge, especially considering the OnePlus 6 will have features and design comparable to the iPhone X and Galaxy S9.
Headphone jack
Apple has ditched the 3.5mm headphone jack from its flagship smartphones. So have Google and Sony, but Samsung has retained the audio jack on the Galaxy S9. OnePlus CEO Pete Lau confirmed last month that OnePlus 6 would retain the audio jack for the convenience of users. The Chinese company openly seeks consumer feedback to decide on new features, and users are still not ready to part with the tangled cables.
A stellar camera system
The OnePlus 5T had a great camera, but it lagged behind the flagship iPhones and Samsung Galaxy phones in low-light photography. The company recently shared photos taken by OnePlus 6 to show off the camera improvements. The photos were sharp and rich in detail. The OnePlus 6 is said to have a vertically-arranged 20MP and 16MP dual camera setup on the back. The selfie camera will be 16MP.
Fashion magazine Vogue India has shared a couple of pictures taken by OnePlus 6. The photos don't offer enough details to talk about the phone's camera capabilities, but they do offer great colors and tons of details.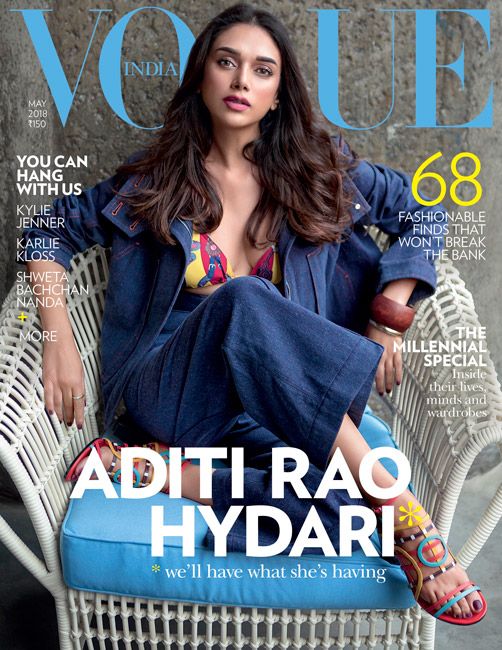 Other fan-favorite features
The OnePlus 6 is expected to offer dual-SIM support, which you won't find on the iPhones. Dual-SIM functionality is particularly popular in emerging markets such as China and India, and among international travelers. It gives frequent international travelers the option to keep their existing SIM in one slot and buy and insert a local SIM in the country they are visiting for cheaper data in the second SIM slot.
Another thing that fans love about their OnePlus phones is the battery life. The OnePlus 6 is rumored to pack a 3,450mAh battery, which should easily last more than a day of normal usage. My six-month-old OnePlus 5 delivers almost two days of battery life with normal usage. I also own a two-month-old iPhone SE as my secondary phone. It barely manages to last a day with less-than-normal usage.
An insanely fast speed
The tagline of the OnePlus 6 launch event is "The Speed You Need." The Chinese company has been teasing for the last several weeks that OnePlus 6 will offer an insanely fast speed. The device will be powered by Qualcomm's octa-core Snapdragon 845 and up to 8GB RAM. OnePlus will further optimize the software and hardware to deliver maximum performance. OnePlus CEO Pete Lau has told fans that the company has a dedicated Team FSE (Fast, Stable, Efficient) for the sole purpose of making sure the OnePlus 6 offers an incredibly fast speed.
The OnePlus 6 was recently spotted on benchmarking site Geekbench, where it scored even better than Samsung's Galaxy S9 and S9 Plus. The OnePlus 6 scored 2,535 points in single-core and 8,632 points in multi-score tests. By comparison, the Galaxy S9 had scored 2,180 and 8,302 points in single- and multi-core tests, respectively. Even the larger Galaxy S9 Plus with its 2,444 and 8,416 points lags behind the OnePlus 6.
Among other things, the OnePlus 6 will be water- and dust-resistant. The device is said to have a 6.28-inch QHD+ display with a top notch that notch-hating users can easily hide via software. It will also have a faster, safer, and more reliable Face Unlock feature. The OnePlus 6 will retain the rear fingerprint sensor because Face Unlock won't be secure enough to authenticate financial transactions. The phone will also get a rear glass panel to facilitate wireless charging. It will run Android 8.1-based OxygenOS software.
OnePlus is set to launch its next-gen flagship in London on May 16 at 5PM BST (12PM EDT). The company will also hold separate events in Beijing and Mumbai on May 17. The phone will go on sale on May 21st.