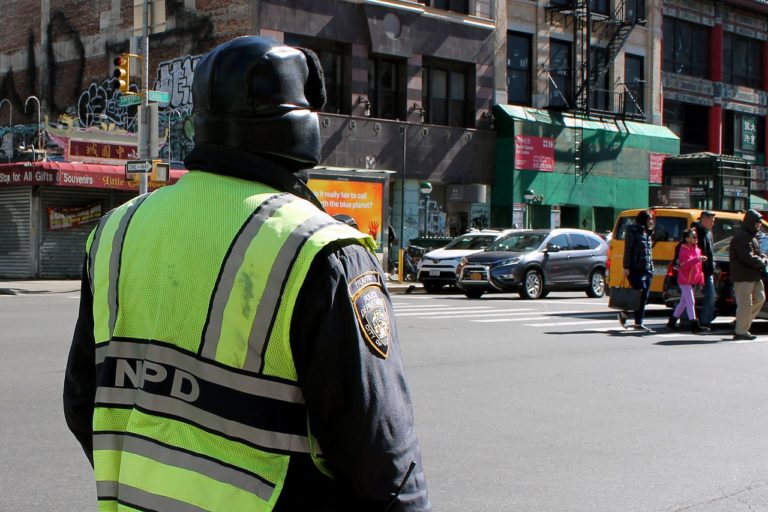 Although the death of Eric Garner immediately following a neck hold by a police officer in New York City was recorded on a widely-replayed videotape, federal prosecutors are reportedly reluctant to charge the officer involved, but there may be – in addition to political explanations based upon new leadership at the Department of Justice – good legal reasons why the criminal prosecution should not go forward, says public interest law professor John Banzhaf.
Although many may find it inexplicable that a police officer – clearly shown on a videotape to be using a neck hold arguably prohibited by New York City police policy – was not indicted by local authorities even though the death of his prisoner was determined to be a "homicide," there are at least two legal reason why criminal charges may not be warranted, Banzhaf explained at the time the decision was announced.
These reasons may also help explain why the Justice Department now is reportedly reluctant to move forward with a civil rights prosecution.
Qualivian Investment Partners July 2022 Performance Update
Qualivian Investment Partners performance update for the month ended July 31, 2022. Q2 2022 hedge fund letters, conferences and more Dear Friends of the Fund, Please find our July 2022 performance report below for your review. Qualivian reached its four year track record in December 2021.  We are actively weighing investment proposals. Starting in November Read More
First, although many commentators are stating that the officer used an "illegal" tactic known as a choke hold, and therefore is guilty of a crime simply because choke holds violate NYC police policy, that conclusion is not correct – a practice may be prohibited by NYC police policy for its officers, yet without more not be a violation of any criminal statute, notes Banzhaf.
For example, in a typical police shooting case where the officer claims self defense, he is not automatically guilty of a crime, much less of manslaughter, simply because the bullets he used were not authorized by his department.
Rather the criminal case would focus, as it would in any similar case, on whether or