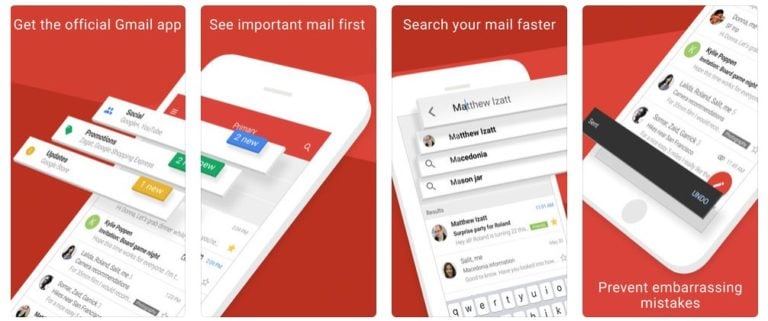 A recent report suggests that Google is working on a new Gmail design, and that it may feature self-destructing emails.
The self-destructing emails in the new Gmail design seem to function like the popular client ProtonMail, and when a new "confidential" mode, you can make it so that an email becomes unreadable after a certain amount of time.
In addition to the ability to send self-destructing emails with the new Gmail design, there are also a number of other features that allow you to exercise more control over how your Gmail message is handled. If an email is sent in confidential mode, the recipient won't be able to forward email content, download, copy and paste, or print the email. This goes a long way towards ensuring that your email is only accessed by the person who you intended it for.
ValueWalk's August 2021 Hedge Fund Update: Point72 Suffers Loss; Hedge Fund Assets Hit $4 Trillion
Welcome to our latest issue of ValueWalk's hedge fund update. Below subscribers can find an excerpt in text and the full issue in PDF format. Please send us your feedback! Featuring Point72 Asset Management losing about 10% in January, Millennium Management on a hiring spree, and hedge fund industry's assets under management swell to nearly Read More
The expiration date of the self-destructing emails can be configured to suit your needs, with time windows ranging from one week to multiple years. Adding to the confidentiality features of the new Gmail design is a way to ensure that your recipient confirms their identity using a passcode sent via text message. While this is a convenient way to secure information, it also benefits Google by allowing the service to associate email addresses with cell phone numbers – adding to their database of customer information that they can use to better suit advertisements to their users.
According to the tipster who spilled the news to TechCrunch, there's already a help page for the feature but it's currently not populated with any information – suggesting that the self-destructing emails of the new Gmail design is under development but not ready for release at this point in time.
One downside to the new Gmail design and the self-destructing emails is that it's currently unclear whether the feature will work on clients other than Google. Sending a confidential email to a non-Google address may not work, as it prompts the viewer to log into their Google account to access the private message. This may mean that people in other services will be able to read the email, but only if they also have a Google account. Many people do have a Gmail account at this point in time, but for emails between business, for example, the new Gmail design may not mesh well with existing infrastructure.
There are many similarities between ProtonMail and the new Gmail design, but one of the main differences between the two services is how they handle the self-destructing emails. While ProtonMail deletes the message completely after a certain amount of time, Google sends a link to the message in the email which becomes inaccessible after a certain amount of time – leaving the intermediate email in the inbox. This might not be a problem in practical terms, considering the fact that the message will still be unreadable, but it's a little different than deleting an old email completely.
While these "confidential" emails are difficult to forward or copy for the sender, it's important to note that there's no word of end-to-end encryption – suggesting that Google can still read the contents of your emails and comply with law enforcement if they're required to give information from your account – so don't send anything you wouldn't be fine with the authorities seeing.
Google has stated that the new Gmail design may be rolling out in a few weeks. Self-destructing emails may be arriving at the same time, but it's also possible they could be reserved for a later date.