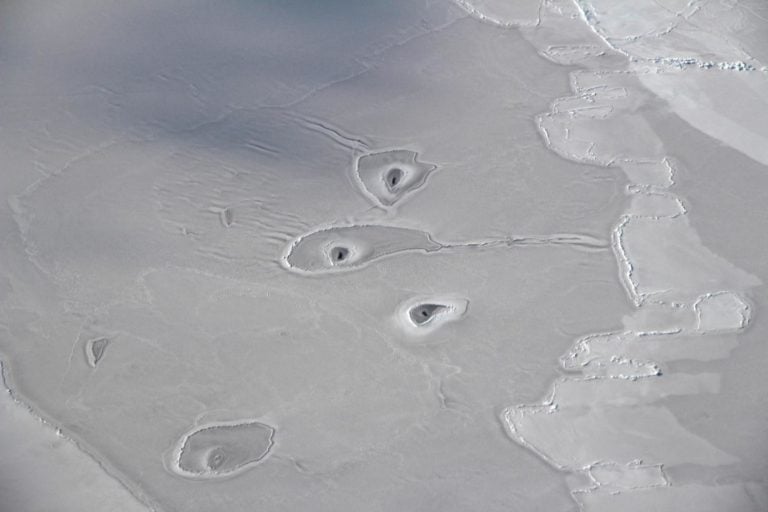 During his routine flyover above the Arctic ocean this month, John Sonntag, a NASA scientist, got stunning photographs of mysterious ice holes in the Arctic, particularly located on the surface of the eastern Beaufort Sea. This is the first time scientists have photographed holes of this kind, which is why determining what the holes are and where they came from is quite challenging to them.
Sonntag, who is NASA's Operation IceBridge mission scientist took the photos of the mysterious ice holes on April 14. "We saw these sorta-circular features only for a few minutes today," Sonntag was quoted in a NASA report. "I don't recall seeing this sort of thing elsewhere."
According to the report, the holes were located about 50 miles northwest of Canada's Mackenzie River Delta. The trip itself was a part of a mission which makes observations of the northern sea and sea ice. However, it wasn't too long before the mysterious, unexplainable, holes came to be the center of focus for this trip.
Bonhoeffer Fund July 2022 Performance Update