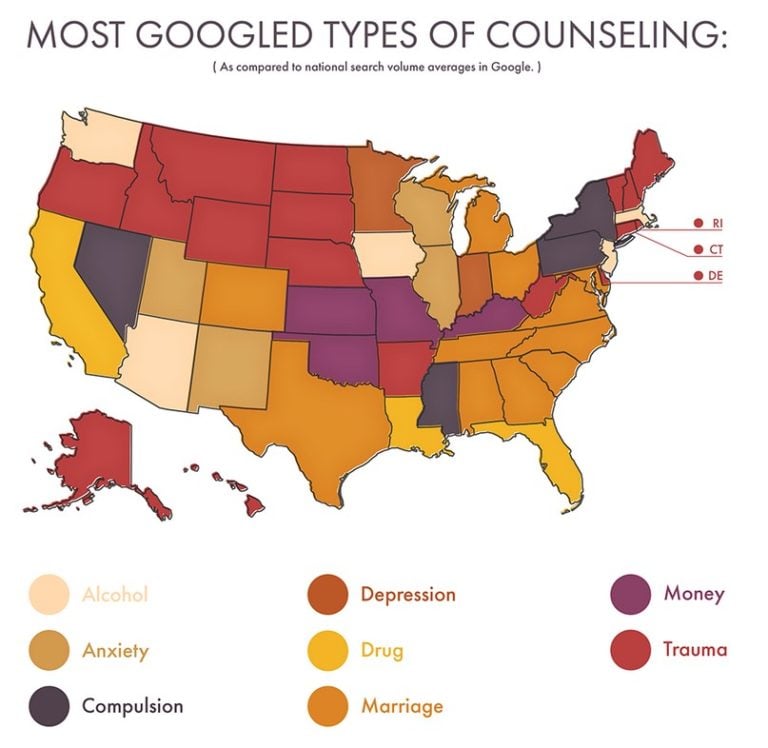 Counseling is no longer the taboo subject that it once was, with people across the United States and the world seeking help for their problems in record numbers.  Counseling allows us to take large strides towards improving our quality of life. The main question surrounding counseling in 2018, is what types of counseling services are being searched for the most?
David Einhorn At The 2021 Sohn Investment Conference: Buy These Copper Plays
There's a gold rush coming as electric vehicle manufacturers fight for market share, proclaimed David Einhorn at this year's 2021 Sohn Investment Conference. Check out our coverage of the 2021 Sohn Investment Conference here. Q1 2021 hedge fund letters, conferences and more SORRY! This content is exclusively for paying members. SIGN UP HERE If you Read More
To help provide some insight into this issue, MidAmerica Nazarene University recently examined Google trends data to find the most searched types of counseling in every state in the United States (as compared to the national search volume averages in Google).
The analysis revealed that marriage, alcohol and family as the top three.  There were 8 types of counseling that came up in the analysis as the most Googled types of counseling.  They are listed below:
Alcohol
Anxiety
Compulsion
Depression
Drug
Marriage
Money
Trauma
The also examined the top state by type of counseling.  That list can be seen below:
Alcohol (Massachusetts)
Anger (Wyoming)
Anxiety (Minnesota)
Compulsion (Vermont)
Depression (Minnesota)
Drug (Florida)
Family (New Mexico)
Grief (Wyoming)
Marriage (Georgia)
Money (Kansas)
Trauma (Vermont)
Interestingly enough that were several states that showed up multiple times on that list including Minnesota, Vermont and Wyoming.  As it turns out people are searching for counseling help in these three states on average more than most other states.
When you look at the data at a by state level, you'll see some interesting patterns and trends start to emerge. Trauma shows up at the top searched for types of counseling in a large portion of the northwest and the northeast as well. Marriage counseling showed up in the southern and Midwest parts of the country the most. Two of the bigger states in terms of both population and size (California and Florida) had drug counseling as their most searched for type of counseling. Florida topped the list of all states searching for drug counseling while Massachusetts was the winner for alcohol counseling.
While the growth of these searches may be alarming for some, it also shows that people are more willing and apt than ever to try and get help for the problems they are facing in their day to day lives.  To see the full analysis on counseling searches in American, check out the full infographic below from MidAmerica Nazarene University.