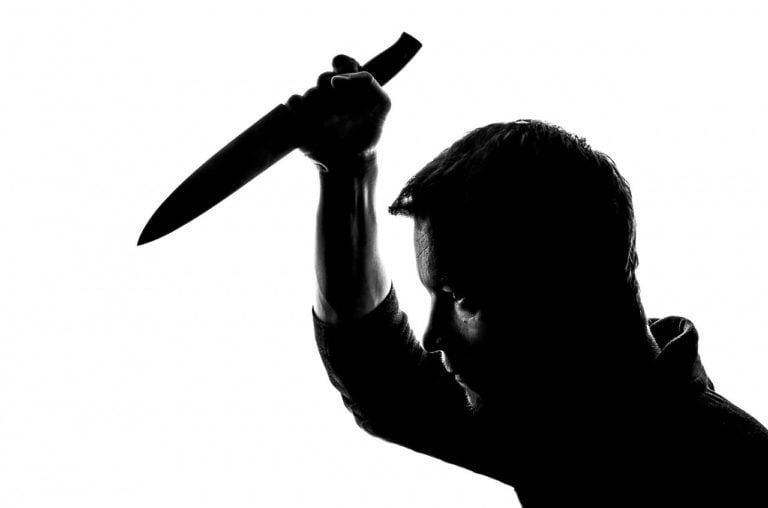 London knife attacks seem to have increased in the past year. So far in 2018, at least 35 people have already been fatally wounded in knife stabbings, compared to 79 knife related deaths through all of 2017.
The BBC reported last week there have been between eight and 15 "knife crimes with injury" each day in London over the past two years. Between February 2016 and February 2018, there were between 243 and 476 knife crimes with injury each month. In April 2017, there were 420 violent knife attacks, averaging at 14 a day.
Gun Violence Despite Gun Control
ValueWalk's July 2022 Hedge Fund Update: Tiger Cub Hedge Fund Shuts Down
Welcome to our latest issue of issue of ValueWalk's hedge fund update. Below subscribers can find an excerpt in text and the full issue in PDF format. Please send us your feedback! Featuring Andurand's oil trading profits surge, Bridgewater profits from credit, and Tiger Cub Hedge Fund shuts down. Q1 2022 hedge fund letters, conferences Read More
Guns are illegal in the UK. In fact, 90% of police officers in London don't even carry. The data and anecdotal evidence indicates that the strict gun laws have hardly put an end to violent crime in the capital city. London knife attacks have been on the rise, but so has gun violence.
Youth workers and locals have reported that violent crime in London is now worse than they have ever seen, and it's not just knife attacks. As of September 2017, gun and knife violence had both increased by 20%. Last week, 17 year old Tanesha Melbourne was killed in a drive-by shooting. Hours later, 16 year old Amaan Shakoor was shot in the face. The deaths of the two teens led to public outrage and local demonstrations.
The Impact on Children and Teens
The increase in knife violence in London seems to disproportionately affect young adults and children under 18. Some reports claim the number of children under the age of 16 treated for knife wounds has increased 60% in the past five years. 10 teenagers have been killed since the beginning of the year, seven of them with in knife attacks. Since 2012, 15 year olds suffering from knife wounds has increased 85%.
The Royal London Hospital, located in east London, has reported that stabbings involving children under the age of 18, increased by more than a third this year, when examining data from January through the end of March and comparing it with the same time period in 2017. Although the hospital has seen a significant increase in youth stabbings, they have not seen a significant change in the number of knife violence victims overall.
One area where they have seen an increase is in gun violence. Despite the strict gun laws, the hospital treated 10 patients with gunshot wounds between January and mid-April 2017. This year, in the same time period, they have treated 23.
Hospitals across London report a similar phenomenon. Tom Isaac, a youth worker at St. Thomas Hospital in Lambeth, told NBC, "Three years ago, the most common age for stabbings were between 16 and 18. Now it's between 15 and 17." He explained, "Then, it was unusual to see a 15-year-old stabbed, and now it's quite common. It's the same with kids who carry weapons — they are getting younger."
Isaac leads Oasis Youth, a youth mentoring program at the hospital. He says this year has been the programs busiest year since inception, fielding the most program referrals ever, underscoring the need youth workers see for greater funding to their programs.
Youth workers across the city have confirmed that those targeted in London knife attacks are getting younger. They are also seeing younger and younger teenagers and children choosing to carry knives. Some are involved in gang violence, but others are just afraid for their own safety.
Government Response
Amid pressure from locals, on Monday, the city addressed the rise in London knife attacks. The government announced they will be allocating new funding to confront knife violence. They claim the increase in gun and knife violence can be attributed to drug use, as well as improved means for reporting and recording criminal activity.
In the wake of the announcement, youth workers complain that more police officers on patrol will not bring an end to London knife attacks. They believe educational and mentorship programs that keep young adults off of the streets and away from gang violence are the answer.
Following six stabbing incidents last Thursday, Metropolitan Police Commissioner Cressida Dick seemed to agree. She said, "We will not enforce our way out of this problem, and we simply cannot do this by ourselves. All of London's agencies and communities have a part to play — we must do this together."
Sadiq Tweets
The mayor of London, Sadiq Khan, tweeted Sunday, "No excuses: there is never a reason to carry a knife. Anyone who does will be caught, and they will feel the full force of the law."
But some London residents, especially young adults, seem to disagree, citing fear for their own safety. Jermaine Lawlor, an east London native, told NBC News he started carrying a knife at 11 years old. He explained, "I felt I had no choice. It made me feel safer. That's the way it is."
Sadiq Khan's tweet spark outrage and mockery over the weekend, especially amid the news that London has now surpassed New York City in murders. Some pointed out that Sadiq Khan has a security detail, while they must walk the streets at night alone.
Conversely, Roger Grimshaw, research director at the Centre for Crime and Justice Studies, believes carrying a weapon makes you less safe overall and creates a more dangerous environment. He explains:
The carrying of weapons is something that operates like a contagion. If people feel frightened because they are aware that other people they know are carrying, that makes them more likely to think that knife carrying could make them safer — though in practice that makes them less safe. The more this goes on, it gets into a vicious circle.
In the UK, it is illegal to sell a knife with a blade longer than three inches to someone under 18. It is also illegal for anyone under 18 to carry a such a knife. In homegoods stores, display cases featuring knives are locked and you must show your ID in order to purchase a knife.
Updated on