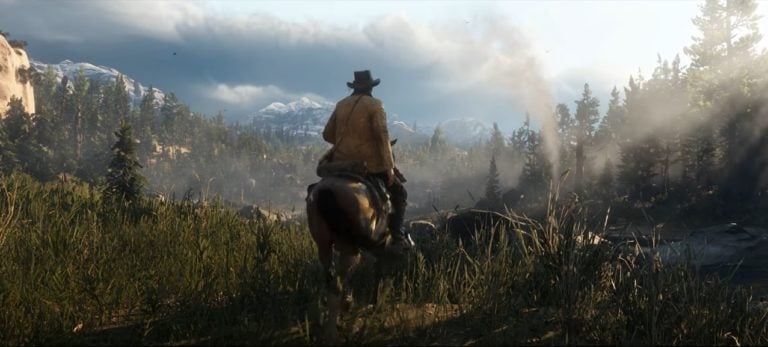 Red Dead Redemption 2 is one of the most hotly anticipated titles of 2018, and new information about the title has us more excited than ever before.
Rockstar is one of the most successful studios around the world, with nearly all of their titles seeing a combination of critical and financial success. Grand Theft Auto 5 is one of the most profitable games in the world, with the studio continuing to see substantial profits even years after the original release due to the incredible success of Grand Theft Auto Online. While Grand Theft Auto is by far the most popular and successful title that Rockstar is known for, their western RPG Red Dead Redemption also received rave reviews and continues to be well-loved to this day. Understandably, when Red Dead Redemption 2 was announced, many fans were beyond excited for what Rockstar's new take on their modern classic would be.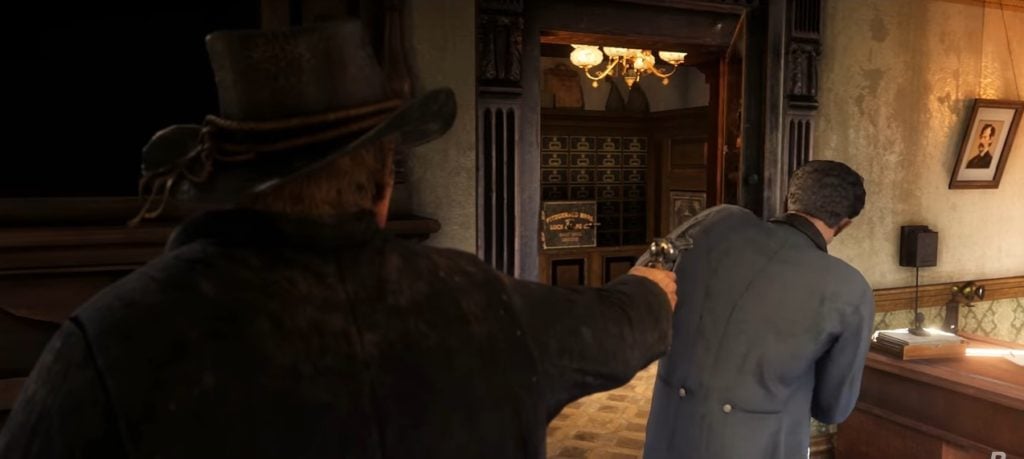 Red Dead Redemption 2 Online
Hedge fund thesis for Spirit Airlines and AerSale, a recent SPAC merger
Prescience Partners returned 6.75% for the second quarter, underperforming the S&P 500's 8.55% return but coming out ahead of the Barclay Equity Long/ Short Index's 2.62% return. However, for the first six months of the year, Prescience is up 30.66%, doubling the S&P's 15.25% return and smashing the Barclay Equity Long/ Short Index's 9.27% return. Read More
With the success of Grand Theft Auto Online, there's no doubt in our minds that Rockstar will be adding some sort of online functionality to the upcoming release of Red Dead Redemption 2. New information that just came out suggests that the game will feature a battle royale mode – perhaps capitalizing on the massive success of games like PUBG and Fortnite and trying to drive as much traffic as possible to their online game. Other information suggests we'll see "Revive and Survive" and "Money Grab" modes as well. Revive and Survive will feature two teams battling against one another and trying to survive, while Money Grab will task players with grabbing money from a central location and bringing as much of it back to their base as possible.
It's not clear at this point whether the online mode of Red Dead Redemption 2 will feature the same online open world roaming as we saw in Grand Theft Auto Online, but if Rockstar can manage to include some sort of format that does things in a similar way they may have a major cash cow on their hands. The report does say that we'll see some sort of open-world roaming, and supposedly with more depth than the Grand Theft Auto Online world, but it will be interesting to see how that manages to work its way into the western setting. One has to wonder what exactly they can manage to include in a wild west setting while still ensuring they stay true to the time period, but there's no doubt that they can come up with at least some stuff to collect and upgrade just as we had in Grand Theft Auto Online. Still, with the absence of tons of cars, planes, boats, and apartments to upgrade, it's unclear as to whether that sort of online format would translate well into Red Dead Redemption 2 as well.
Still, the report does give us some information about how these will be implemented and it appears that it may truly be Grand Theft Auto Online but further upgraded. Apartments will return in the form of tents, and those will be able to be upgraded – perhaps even adding more functionality than the largely-cosmetic inclusions we saw with GTA. We'll also see frequent rewards handed out for accomplishing tasks in the game, ranging from walking a certain distance to murdering enemies with bows form 100 meters away. Shops and NPCs provide equipment and missions, and Free Events can be organized outside of the playlists we're used to from GTA – such as treasure hunts and deathmatches. Overall, it's shaping up to be quite a similar experience – but whether they can manage to see the same success with Red Dead Redemption 2 and its online mode as they did with their most recent title remains to be seen.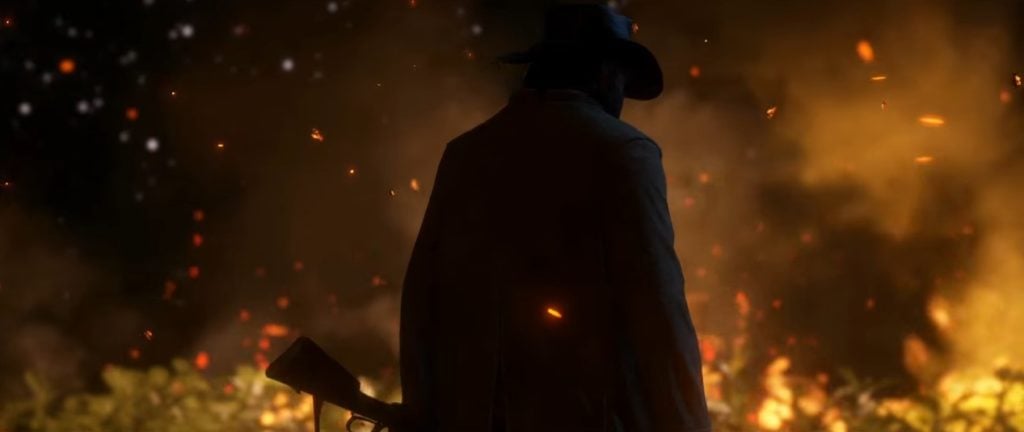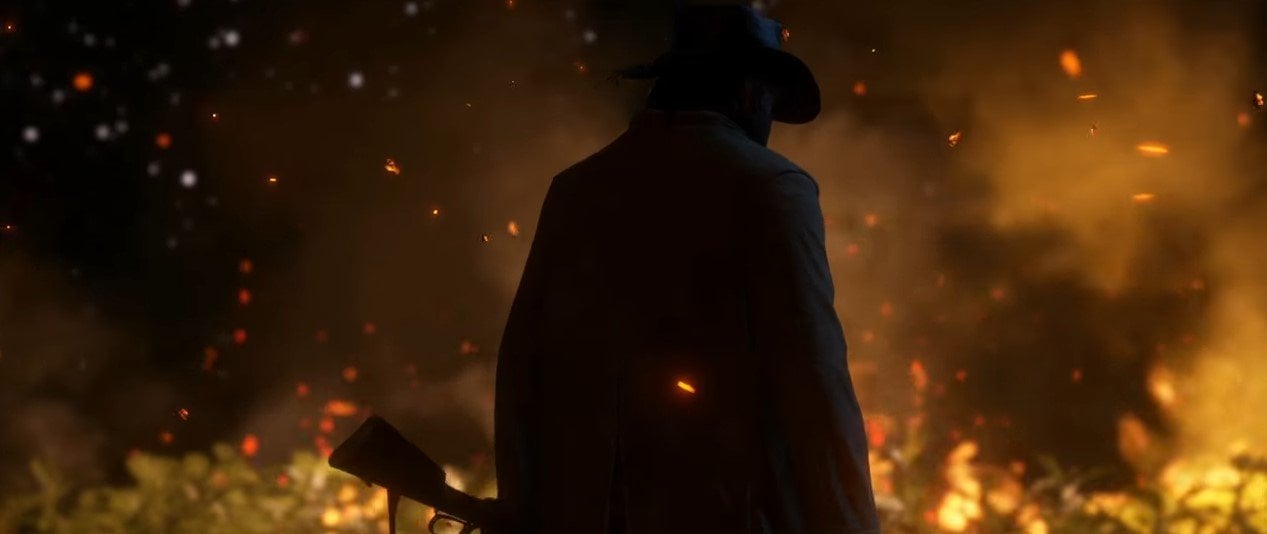 Red Dead Redemption 2 Single Player
While the online mode of Red Dead Redemption 2 is definitely something people are looking forward to, for many, the appeal of Rockstar games is the expertly-crafted single player campaign. With the original Red Dead Redemption featuring such an awesome story that was a joy to play, we're expecting something equally or more than impressive than the first game. As far as what we know of the plot so far, it appears the main protagonist will be named Arthur Morgan, with one other character named Dutch Van Der Linde – leader of Dutch's Gang.
In the open world, you'll see several locations such as Armadillo and Ridgewood that are populated with various NPCs – buy a new gun from a gunsmith or participate in gambling if you're willing to risk it all for the chance to win big.
Vehicles in the game will include minecarts, handcarts, and horse-drawn carriages. You'll see armored and fast options, but whether you can customize them is currently up in the air. Other information hints at railway trains being available for transport across the open world which is expected to be quite vast, and they will be explorable with unique inhabitants and dialogue.
One of the most notable aspects of the single-player campaign is that specific player actions can cause events to unfold differently – changing the outcome of a situation depending on who you interact with. This could change mission outcomes drastically – perhaps even changing the course of the game depending on how you behave morally throughout the playthrough.
Overall, while this information has yet to be officially confirmed, the leaked document appears to be pretty legitimate. All in all, the game is shaping up to be an excellent title that could even serve to unseat GTA 5 as the company's most successful game. It will all depend on whether the wild west has the same sort of appeal as wreaking havoc in Los Santos.
Red Dead Redemption 2 is scheduled to release on October 26, 2018 for PlayStation 4 and Xbox One – with a PC release likely to follow a good time into the future.