White House National Economic Council Director Larry Kudlow Tells Fox Business Network "There Are Ongoing Talks" And "Constant Communication" Between The U.S. And China On Trade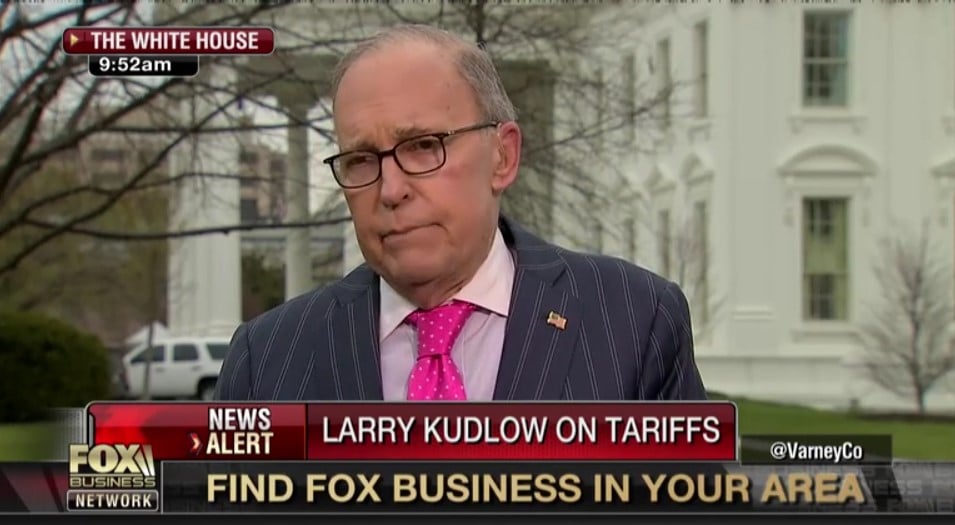 In an interview on FOX Business Network's (FBN) Varney & Co. (weekdays, 9a –12p/ET), White House National Economic Council Director Larry Kudlow discusses whether the U.S. has sent any senior officials to Beijing, China to begin trade negotiations, telling host Stuart Varney, "I don't want to name names because I don't want to put anyone on the spot. There are on-going talks" and "constant communication."
On whether the U.S. will send any senior officials to Beijing, China to discuss trade negotiations:
"What I can say Stu is, there are on-going talks, I don't want to name names because I don't want to put anyone on the spot. There are on-going talks. They'll be back and forth, U.S. and Beijing and so forth. So I'll just leave it there. There's constant communication."
On whether the Europeans or Japanese are on board with the escalation of the U.S.'s tariff threat against China:
"I can't personally speak for Europe, but I've read all the news accounts about Japan and Japan is walking with us. They're supporting us on this. And I believe Stu, just give us another 24 to 48 hours, you're going to see what I call a trade coalition of the willing to change and get China back into the world by abiding by the laws."
On talks about tariffs with China:
"I like to think of this as a process. I mean we haven't had this kind of focus on trade in many, many years. We haven't had a president with the backbone to stand up to Chinese and say you, know, you're breaking every law in the books. So, to refresh…this process, it may include tariffs at the end of the day, I say may, it may also not. It may be solved by negotiation. I can't promise that or even forecast that."
Like Us On Facebook - For Business And General News: ValueWalk - For Tech And Science News: ValueWalk Tech - For Tech Insights, Technical Questions and Queries: Follow Our COO, Sheeraz Raza.