Jeffrey Gundlach's presentation from the 2018 Sohn Conference. The bond guru gave a surprising equity short idea – Facebook Inc. (NASDAQ:FB) being the target see below for more on that
Jeffrey Gundlach is CEO of DoubleLine. In 2011, he appeared on the cover of Barron's as "The New Bond King." In 2013, Institutional Investor named him "Money Manager of the Year." In 2012, 2015 and 2016, he was named one of "The Fifty Most Influential" in Bloomberg Markets. In 2017, he was inducted into the FIASI Fixed Income Hall of Fame. Mr. Gundlach is a summa cum laude graduate of Dartmouth College, with degrees in Mathematics and Philosophy.
Q1 hedge fund letters, conference, scoops etc
Seth Klarman Describes His Approach In Rare Harvard Interview
In a rare interview with Harvard Business School that was published online earlier this month, (it has since been taken down) value investor Seth Klarman spoke at length about his investment process, philosophy and the changes value investors have had to overcome during the past decade. Klarman's hedge fund, the Boston-based Baupost has one of Read More
Jeffrey Gundlach 2018 Sohn Conference Comments
'We all know the definition of a long-term investor? A long-term investor is a trader who is under water" inflation is risding across the board says Gundlach remains bullish on commodities and oil
Jeff Gundlach notes that only about 12 percent of US citizens wereb in favor of  "helicopter money" in 2016 but  nearly half liked the idea of Universal Basic Income
Gundlach calls Zuckerberg a phony - yes that one Mark the CEO of Facebook Inc. (NASDAQ:FB) and here is the slide to prove it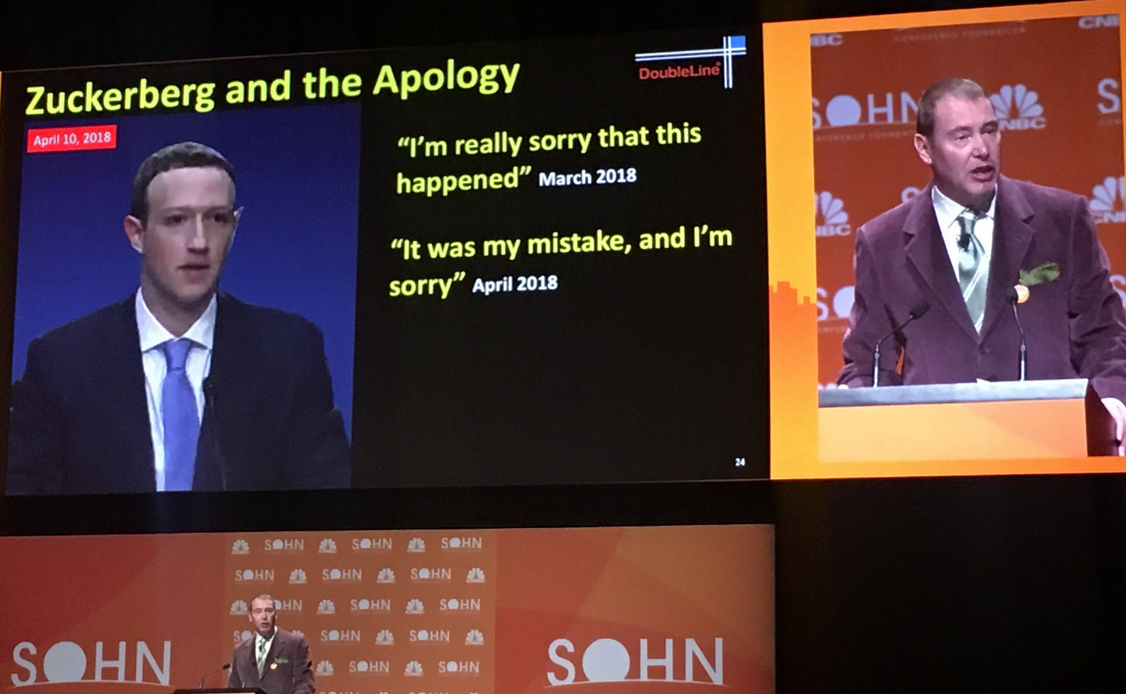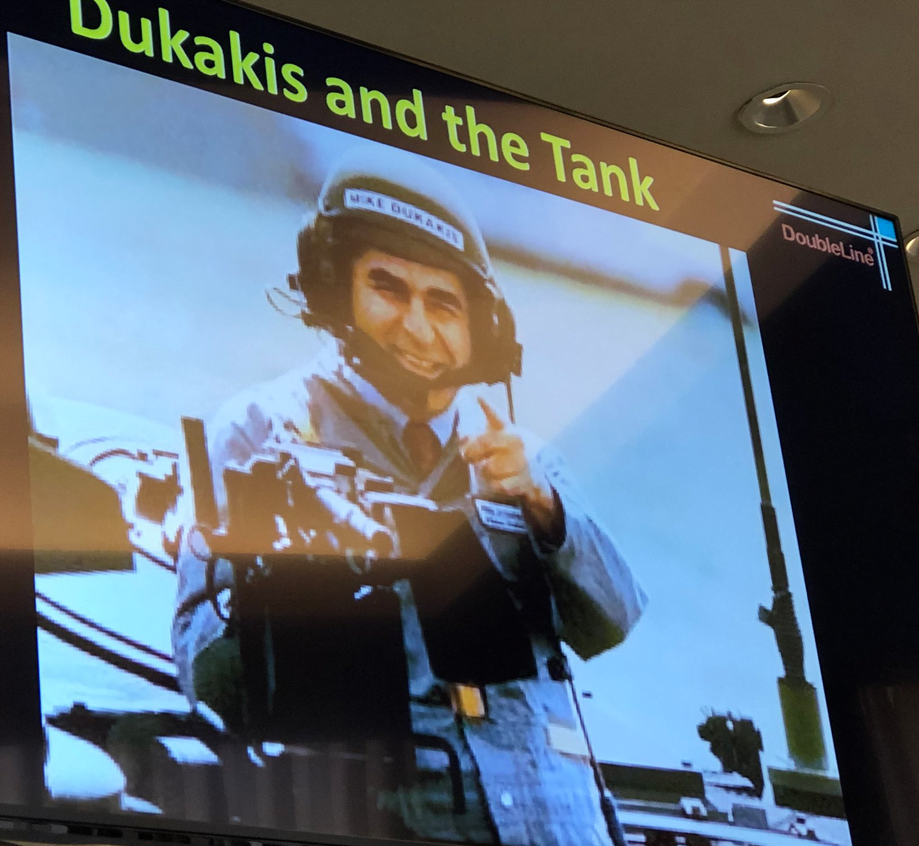 Once again Gundlach is all over the place what will he pitch this year?
And here it is Gundlach says he is short Facebook shares and long S&P oil and gas, short XOP
Gundlach opines that 2.2B Faceook users represent 2.2B compliance breaches which could be a massive fine.
He also thinks that FB chart looks ugly (I guess technicals he may have mentioned 200 and 50 day moving average but I am not sure check back on that)
Since Gundlach was on tanget he did not spend much time on FB short but this is it in summary
Social media good vs i-spy media bad, bullying media
Regulation prices out competition good, vs monopoly bad
Facebook with 200 day moving average 1 year
Look for signs, large amount shares traded
Investment recommendation long xop and short facebook
More from Jeff Gundlach on Facebook, Commodites and more from his CNBC interview today
Gundlach: There aren't any recession signs right now from CNBC.
Updated on