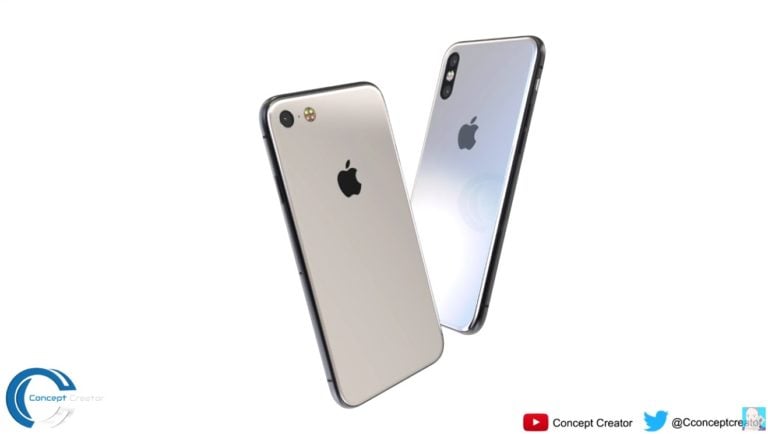 Apple's 2018 flagship iPhones are still a few months away. KGI Securities analyst Ming-Chi Kuo claims the tech giant would launch three new iPhones this year. We don't know whether they would be called iPhone 11, iPhone XI, iPhone Xs, iPhone 9 or something else. Let's call the 2018 flagship iPhone 11 for the sake of convenience. A new report coming out of Taiwan claims the iPhone 11 will be insanely fast and energy-efficient, thanks to its A12 chip.
Sources familiar with the matter told DigiTimes that Taiwan Semiconductor Manufacturing Company (TSMC) has received the full contract to manufacture the A12 chip for the iPhone 11 and iPhone 9 series smartphones. DigiTimes noted that TSMC would post record profits in 2018 due to high profit margins on the A12 chips. The Taiwanese company has ramped up volume production on its 7nm manufacturing lines to meet Apple's demands.
A12 will be the first processor to be based on 7nm process. It will likely be followed by the Snapdragon 855 that would power the 2019 flagship Android phones such as Galaxy S10. The A11 Bionic chip inside the iPhone X and iPhone 8 is based on the 10nm process. The 7nm process would lead to better performance, enhanced energy efficiency, and less heat production. TSMC claims the 7nm A12 chip would offer 20% speed improvement, about 40% power reduction, and 1.6X logic density compared to the 10nm chips. It will also reduce the cost of production on a per-chip basis, reports Apple Insider.
Bonhoeffer Fund July 2022 Performance Update