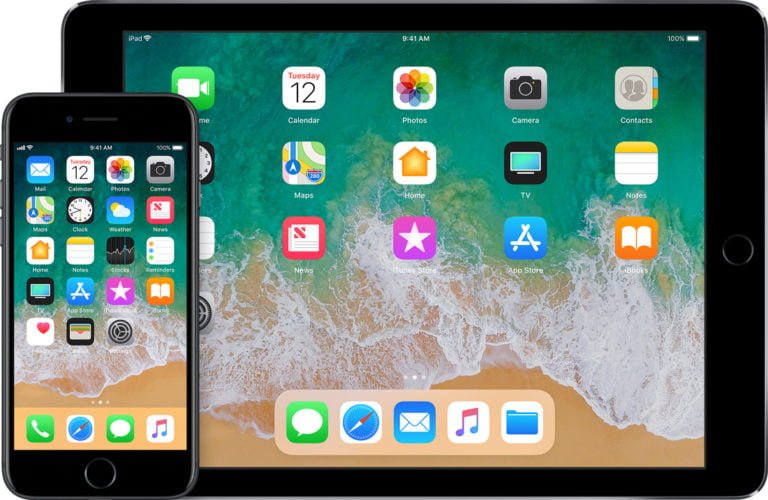 While updates normally add a bevy of fixes and new features, sometimes things can go wrong when a new version of firmware goes live. Users around the web are reporting that a third party screen replacement is non-responsive after the introduction of iOS 11.3
Whether this change is intentional or a bug is currently unclear. While many Android manufacturers have been open to the idea of users repairing their devices themselves or taking them to a third party retailer, Apple has been notoriously difficult when it comes to accepting and reporting things like a third party screen replacement. There has long been a legal battle as Apple fights to force their customers to use their service for repairs, and many believe that iOS 11.3 rendering these third party displays useless is an unfortunate feature rather than a bug.
Apple has long seen success largely due to the control they exercise over their ecosystem. By ensuring a standard experience across all devices with little to no variation in the user experience, the company has managed to build a reputation for having devices that are user-friendly, powerful, and aesthetically pleasing. Many are wondering if this is another instance of Apple trying to take steps to make sure the company's devices only work on their own terms, which is unfortunate for the consumer looking to save a few bucks and a big benefit for Apple.
Canyon Distressed Opportunity Fund likes the backdrop for credit
The Canyon Distressed Opportunity Fund III held its final closing on Jan. 1 with total commitments of $1.46 billion, calling half of its capital commitments so far. Canyon has about $26 billion in assets under management now. Q4 2020 hedge fund letters, conferences and more Positive backdrop for credit funds In their fourth-quarter letter to Read More
These reports come from a collection of user complaints reported on by Motherboard, and suggests that iPhone 8 handsets using a third party screen replacement are exhibiting issues where touch inputs aren't accepted. This is a major problem for a phone controlled nearly entirely by touch controls, and has led to issues with people not being to use their expensive flagships at all as they anxiously await a fix from Apple.
Many suggest that with the introduction of iOS 11.3 there was an incompatibility relating to a custom chip that recognizes whether the screen that has been replaced is actually an authentic Apple part or not. This knowledge suggests that the change is intentional on Apple's part, but there's certainly also the possibility that this is a malfunction and will be addressed in the near future. For iPhone 8 users affected by the third party screen replacement issue, however, "near future" may not be soon enough. A bug in the operating system is one thing, but having your phone rendered completely useless because you took your device to a third party retailer for repairs is another entirely.
Some, however, are giving Apple the benefit of the doubt – attributing this design decision to security concerns rather than a malicious way to force users into spending more money. A similar issue popped up last year that prevented Touch ID from being used if the technology was replaced, which would certainly make sense considering that the sensor is used to access potentially sensitive information. While a new screen in and of itself may not be cause for a security scare, it may follow in the same vein and use the same technology that managed to disable Touch ID when new hardware was introduced.
Many are wondering why, exactly, we saw the issue crop up with iOS 11.3 rather than dealing with third party screen replacement issues all along, and at this point, that's currently unclear. We won't know whether this change was intentional or an unfortunate side effect of an update gone awry until we get more information from Apple regarding the problems, but in the meantime, hold off on using a third party screen replacement until it's confirmed that your phone will actually still work following the process.