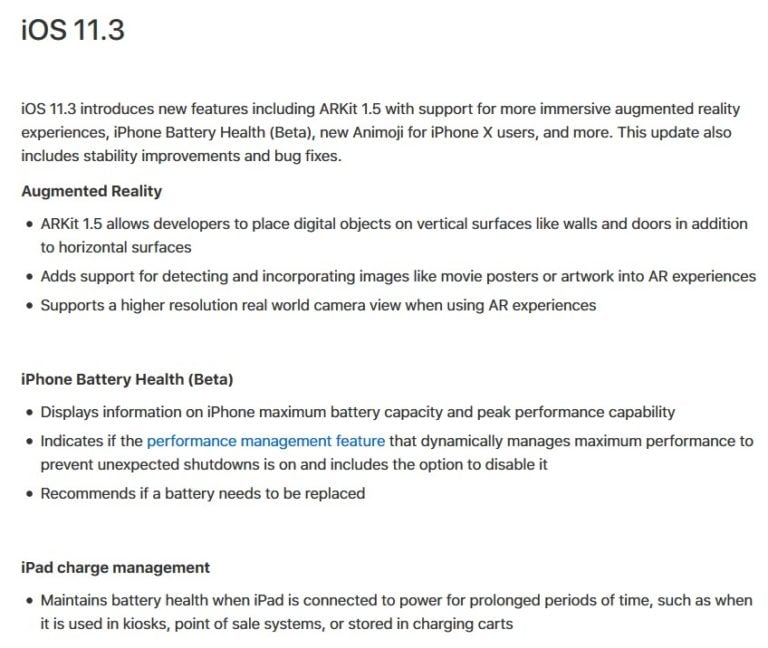 Although Apple has recently made adjustments to their development process – focusing on stability and performance ahead of a breakneck schedule for releases of new features – the release of the iOS 11.3 patch notes accidentally gave researchers a key part of developing an iOS 11.2.6 jailbreak possibility.
It's important to reiterate that this is an iOS 11.2.6 jailbreak possibility rather than a full exploit that fully unlocks the maximum potential of Apple's latest operating system. However, while this iOS 11.2.6 jailbreak possibility may not do too much on its own, it does pave the way for developers to start making software to crack this recent version of iOS.
Ironically, Apple may have done the community a huge favor when it comes to capitalizing on this iOS 11.2.6 jailbreak possibility due to a recent security document published by Apple that gave hackers some of the information they needed to find flaws in Apple's latest release. The document, titled "About the security content of iOS 11.3," gives us information on what bugs have been patched out in this most recent build.
Qualivian Investment Partners July 2022 Performance Update
Qualivian Investment Partners performance update for the month ended July 31, 2022. Q2 2022 hedge fund letters, conferences and more Dear Friends of the Fund, Please find our July 2022 performance report below for your review. Qualivian reached its four year track record in December 2021.  We are actively weighing investment proposals. Starting in November Read More
What makes the iOS 11.2.6 jailbreak possibility look even more likely, however, is the existence of one particular vulnerability: the CVE-2018-4143 bug. This issue is attributed to an individual simply known as derrek, and was patched out with this most recent update. While the fact that it was patched out isn't a good sign for 11.3, it gives us more insight and ability to develop a fix for iOS 11.2.6 which may then be able to be transferred over to this newer system. Strangely enough, by telling us that they had patched out an issue with 11.3 that we weren't aware of in the first place, Apple has put the jailbreaking community on the fast track towards an iOS 11.2.6 jailbreak possibility and beefed up the potential of the iOS 11.3 jailbreak coming shortly thereafter.
The patch notes and description of this issue suggest that it's a problem at the kernel level, and while this most recent update doesn't currently give us a clear shot towards something more substantial than a jailbreak possibility, it is good news for those on IOS 11.2.6 and gives people interested in a jailbreak to roll their phones back to this earlier update.
The finder of this bug is known as derrek – active online as @derrkr6 on Twitter – and is self-described as a "vulnerability researcher." He has stated in his tweet that he plans to give more information about this exploit when his 90 day NDA is up. It's likely that he received a cash reward from Apple for his knowledge in exchange for silence while the company takes steps to address the issue. While the iOS 11.3 jailbreak possibility is still there, and may perhaps even be aided by this discovery, the fact that the issue is now patched out means that researchers and hackers will have to look elsewhere when it comes to cracking Apple's notoriously tough operating system. However, an iOS 11.2.6 jailbreak possibility is looking far more likely at this point, and if Apple doesn't take quick action to address the vulnerability or stop signing iOS 11.2.6, we may soon start seeing a jailbreak on a more modern update – closing the gap a little more between jailbroken and current iOS versions.
So if you're currently upgraded to iOS 11.3 and would like to look at potentially jailbreaking your device, consider rolling back to iOS 11.2.6 while you still can, since the iOS 11.2.6 jailbreak possibility is becoming more and more likely each and every day.
Updated on