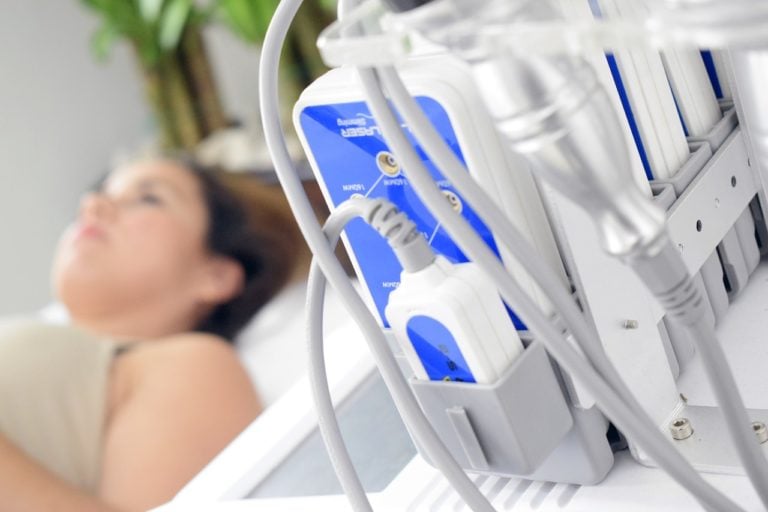 Billions of dollars are poured into cancer research every year. And while chemotherapy has been the gold standard for cancer treatment over the past few decades, it's likely that we'll see a shift in the coming years. New technologies are being developed at a rapid pace and exciting developments are on the horizon.
4 Technologies Accelerating the Fight Against Cancer
Gator Financial Partners 1H2022 Performance Update
Gator Financial Partners letter to investors for the first half of the year ended June 30, 2022. Q2 2022 hedge fund letters, conferences and more Dear Gator Financial Partners:  We are pleased to provide you with Gator Financial Partners, LLC's (the "Fund" or "GFP") 1st Half 2022 investor letter. This letter reviews the Fund's 1st Read More
Traditional cancer treatment options like radiation and chemotherapy have helped save thousands of lives, but they're far from perfect solutions. In a world where technology is advancing at a rapid pace, the idea of generalized cancer treatment no longer seems like the best option.
"Every single person is unique, so it makes sense that every person's cancer treatment should also be unique," Palo Verde Cancer Specialists explains. "When cancer treatment is personalized, specialized, and focused, a patient has a higher chance of overcoming their particular form and severity of the illness."
Personalized care that treats patients based on individual needs and circumstances is the goal – and there are a number of promising new technologies and trends.
Streamlined Immunotherapy Drugs
Immunotherapy drugs are developed at a very rapid pace. While this is good news, it makes studying all of the various combinations challenging.
In order to expedite the process and get better results more quickly, leading researchers are working with pharmaceutical companies to administer small, rapid rotations of different immunotherapies to renal cancer patients to see more quickly what works.
"The process can take years. That's why we are looking at novel trial designs that enable us to know sooner whether a treatment has any merit," says Dr. Timothy M. Kuzel of Rush University Medical Center, which is spearheading this process. "If it does, we can then move more quickly into a large randomized trial that the FDA would sanction for approval."
IMRT
One of the issues with traditional radiation treatment is that it often damages healthy tissues and organs around the cancer itself. This can be dangerous and/or life threatening in certain situations. Enter a new type of cancer treatment that's often used to treat cancers of the prostate, head and neck, lung, brain, and breast.
"Intensity-modulated radiation therapy, or IMRT, is a type of cancer treatment that uses advanced computer programs to calculate and deliver radiation directly to cancer cells from different angles," Memorial Sloan Kettering Cancer Centers explains. "It allows people with cancer to receive higher, more effective doses of radiation while limiting damage to the healthy tissues and organs around it. This increases your chance for a cure and lessens the likelihood of side effects."
IGRT
Tumors grow and can even move from one treatment to the next (sometimes with actions as simple as breathing and digestion). When radiation doesn't take this growth and movement into account, healthy issue can be compromised.
Image Guided Radiation Therapy, or IGRT, offers the distinct ability to detect, measure, and match the dimensions of a tumor with a high dosage of radiation. This allows doctors to target the cancer and nothing else.
Targeted Therapy
Chemotherapy drugs come with a long list of unpleasant and potentially dangerous side effects. And because no two people are the same, it's often hard to predict the exact impact these drugs will have.
One recent advance that's helping patients fight cancer without so many side effects is targeted therapy (or targeted treatment). The idea is to create a database of patients with similar genetic profiles that can then be used to suggest more effective targeted treatments that are more likely to work for individual patients.
Ultimately, the hope is that targeted drugs can one day be used to treat anyone with cancer. It is certainly an ambitious undertaking, but there is reason to be optimistic about the future of targeted therapy.
Nanotech
There's reason to believe that nanotech could soon have a major impact in the field of oncology. Nanoparticles with magnetic properties can be used to improve early detection and treatment – something that would drastically improve survival rates in many types of cancer – such as liver cancer.
"Current methods for diagnosis, such as MRI and ultrasound, typically detect liver tumors only when they've grown to about 5 centimeters in diameter, a little larger than a golf ball. By that point liver cancer can be tough to treat," the American Cancer Society points out. "However, research shows that using iron nanoparticles (given intravenously) can make smaller tumors more visible on MRI, because the iron temporarily accumulates in the liver."
In just this one application, nanoparticles could potentially save thousands of lives per year.
Fighting Back Against Cancer
Cancer is constantly evolving, so why wouldn't the approach to treating cancer? As technology continues to improve, the medical community is constantly on the lookout for new ways to fight back against cancer through personalized care and treatment that is safer and more effective. The technologies highlighted in this article are just the starting point.
Updated on