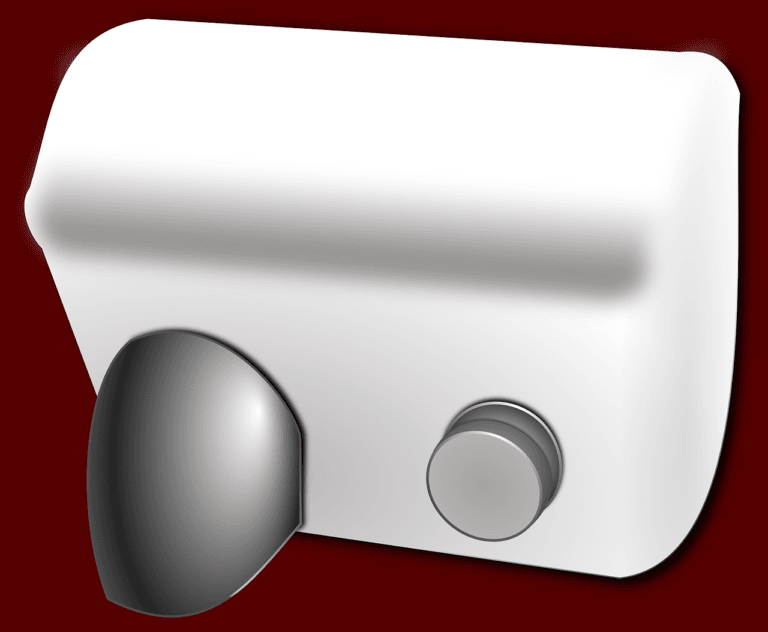 Most everyone knows that washing your hands is one of the best ways to prevent germs, but it turns out one of the most popular methods of drying afterward may be harming more than it is helping. A recent study shows that hot air hand dryers may be harboring a significant amount of bacteria.
There's no denying that public bathrooms are a dirty place. With so many people moving in and out during the course of a day, there's a significant amount of bacteria. It turns out that our best efforts to eliminate germs may actually be contributing to the problem, however, with these hot air hand dryers spreading a significant amount of germs right after you've washed your hands.
The use of hot air hand dryers has become more and more popular as time goes on, with recent inventions like the Dyson AirBlade adding a convenient and green way to dry your hands that doesn't create nearly as much waste as using paper towels. It appears as if we may have to choose between saving the environment and saving ourselves, however, due to the fact that these eco-friendly dryers are spreading bacteria when they dry.
[Exclusive] DG Value Underperforms In H1, Sees Growing Number Of Distressed Opportunities
Dov Gertzulin's DG Capital has had a rough start to the year. According to a copy of the firm's second-quarter investor update, which highlights the performance figures for its two main strategies, the flagship value strategy and the concentrated strategy, during the first half of 2022, both funds have underperformed their benchmarks this year. The Read More
It may seem like the main way in which these hot air hand dryers accumulate germs is through people not washing their hands well enough, but the actual reason is a little more surprising. When people flush the toilet, the germs moving into the air are actually sucked up by the hot air hand dryers – causing these drying mechanisms to harbor a huge amount of bacteria that could potentially get people sick.
Researchers published their findings in the journal Applied and Environmental Microbiology, but assured users that the risk of getting sick from hot air hand dryers is relatively low – outside of a few specific circumstances.
"In most cases, patients sickened by these bacteria had a vulnerability to infection because of immunodeficiency, chronic disease, or IV drug u