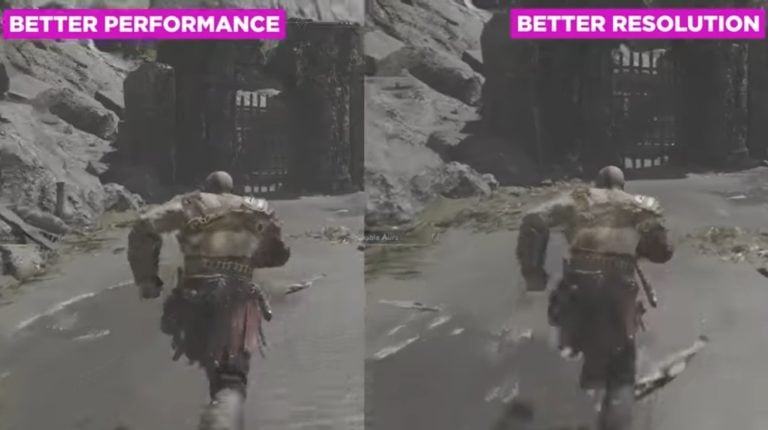 While many were excited for God of War on PS4 Pro, it appears as if it's difficult to reach a consistent 30 FPS while playing the game in 4K resolution.
Part of the major appeal of God of War on PS4 Pro is the intense graphics capabilities. The game looks its best on Sony's most powerful console, but it appears as if the demands of the game outpace even this beefy system. When playing in 4K resolution, Polygon reports that the "Favor Resolution" mode doesn't allow for a consistent 30 FPS – a major problem for those looking for a smooth gameplay experience in addition to the best that graphics have to offer.
While 60 FPS or above is preferable for most gamers, 30 FPS is the point at which it becomes difficult to notice any sort of frame rate issues. When you start to dip below that point, the game doesn't perform nearly as smoothly – which can be a big disappointment for those who were expecting God of War on PS4 Pro to run flawlessly in addition to maxing out that 4K resolution. Overall, the 4K resolution isn't worth having a game that can't get a consistent 30 FPS, which makes the God of War on PS4 Pro functionality less than many were anticipating.
RV Capital 1H22 Letter to Co-Investors in Business Owner