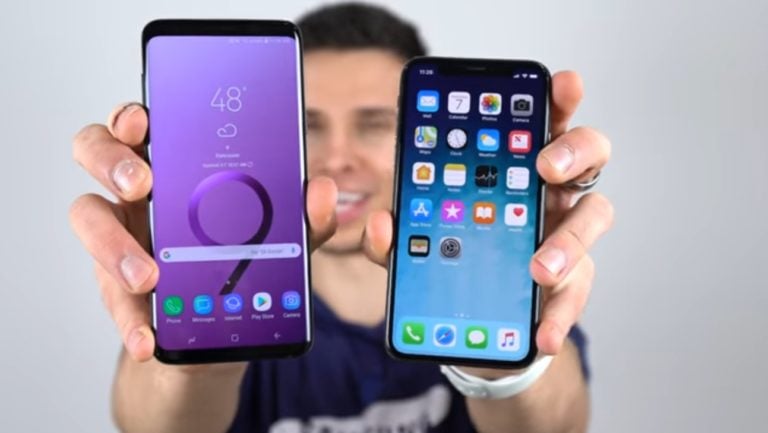 A recent release from Consumer Reports puts Samsung's recent releases at the top spot when it comes to cell phones – calling up comparisons once again of the Galaxy S9 vs iPhone X.
While the Consumer Reports ranking isn't necessarily a reflection of each device's value, it does drive home the fact that the Galaxy S9 vs iPhone X race to the top is closer than we expected. While many were disappointed in the lack of features that the Galaxy S9 brought to the table, the phone managed to snag the top spot – although just by a slim margin. When comparing the Galaxy S9 vs iPhone X, it's important to keep in mind that only a few points separate these top phones. While the iPhone X actually came in 8th on the list of top smartphones, the top 20 ranked devices were only separated by six points – an incredibly close race that is a testament to the quality of the best flagships on the market.
Samsung made a grand showing on the Consumer Reports list, with the Galaxy S9 and S9 Plus taking the top spot and the Samsung Galaxy 8 just below it. In third and fourth come the Galaxy S8 Active and Galaxy S8 Plus, making one wonder if Samsung's devices are actually, truly, that much better than the competition.
Bonhoeffer Fund July 2022 Performance Update