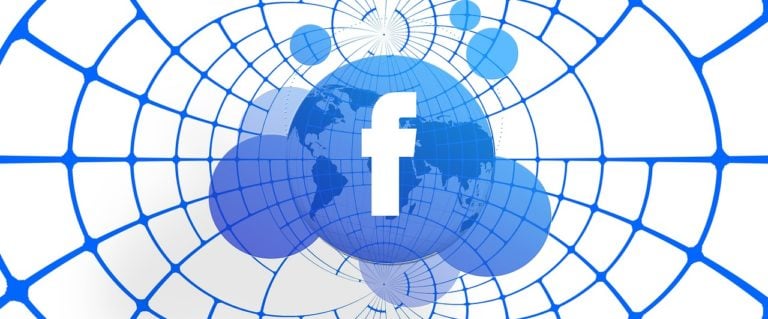 Facebook has been a hot topic in the news recently – and not for a good reason. The most recent scandal comes with allegations that the company had been hiding a Facebook ad feature that can predict users' future behaviors and target messages at them in an attempt to change their minds.
The first issue with this Facebook ad feature is an obvious one, given the current political environment. While the company may not have been directly involved in the alleged Russian election interference, the fact that a Facebook ad feature seems to be dedicated to the same goal that these foreign powers had in influencing the presidential race is certainly concerning.
The Facebook ad feature, named "Loyalty Prediction", is part of a collection of capabilities that is powered by a machine learning tool known as FBLearner Flow. While the tool was publicly introduced back in 2016, we didn't know what exactly it was capable of until we got our hands on a leaked document published by the Intercept.
Corsair highlights SPAC FG New America ahead of OppFi merger
Corsair Capital highlighted its investment in a special purpose acquisition company in its first-quarter letter to investors. The Corsair team highlighted FG New America Acquisition Corp, emphasizing that the SPAC presents an exciting opportunity after its agreement to merge with OppFi, a leading fintech platform powered by artificial intelligence. Q1 2021 hedge fund letters, conferences Read More
According to The Intercept, Facebook has a huge amount of control over the type of content people see and can use their enormous database of personal information in order to identify people who are "at risk" of changing to a competitors' products – using a Facebook ad feature in order to present timely advertisements to avoid their advertisers losing business.
This machine learning capability is no-doubt useful for advertisers and makes Facebook a more effective platform for driving sales overall, but it certainly seems as if it majorly infringes on users' privacy, and these micro-targeted ads have already proven to be problematic. With the recent Cambridge Analytica scandal revealing that Facebook may have been complicit – whether knowingly or not – in the efforts to unfairly influence voters for the presidential election, this adds just another issue on top of the growing pile of shady practices that many are finally calling the company out on.
Most people were aware that Facebook was using their personal data in one way or another, as they provide a free platform and make their money off of advertisements. But very few were aware of the extent to which the company was capable of influencing their decisions. With the reveal of this Facebook ad feature, many are up in arms once again over the purported misuse of data by the social media giant – a practice that has landed the company in hot water and caused stock prices to plummet.
According to the Intercept, "These individuals could then be targeted aggressively with advertising that could pre-empt and change their decision entirely…something Facebook calls 'improved marketing efficiency'".
These preemptive marketing strategies have actually managed to lend some credence to conspiracy theories that Facebook was heavily involved in tying one's outside life to social media influence. With rumors that Facebook was constantly listening through a smartphone microphone and adjusting advertisements based on what it overheard in conversation, the company has long been considered more than a little invasive. For many, the platform was convenient enough and the evidence scarce enough that it was possible to continue using social media without any qualms. However, with the recent Cambridge Analytica issues and scandal after scandal due to the increased scrutiny on the company, it's becoming more and more difficult to ignore the allegations that the company is mishandling personal information – even going so far as to build profiles for people who never signed up for Facebook in the first place.
During the Facebook Senate hearing, Senator Gary Peters brought the issue of potential spying into the limelight.
"I've heard constituents fear that Facebook is mining audio, which I think speaks to the lack of trust," Sen Gary Peters said last week. "Does Facebook use audio obtained from mobile devices?"
While Mark Zuckerberg vehemently denied that the audio was used in any sort of Facebook ad feature, Larry Bucshon of Indiana brought the topic up again and pushed the issue, with Zuckerberg continuing to stand his ground regarding the issue. It's clear that the potential for smartphone audio to influence a Facebook ad feature is concerning to many people given the attention it was given during the hearing, and the company has seemed to show several times that they will take steps to protect their best interests over the interests of their customers.
In a statement from Facebook, a spokesperson said that "Facebook, just like many other ad platforms, uses machine learning to show the right ad to the right person. We don't claim to know what people think or feel, nor do we share an individual's personal information with advertisers."
Considering the fact that this leaked document says otherwise, it's clear that there are conflicting stories when it comes to what Facebook says about their ad feature and what the Facebook ad feature actually entails. Moving forward, Facebook may have to tread lightly when it comes to how they utilize user data – at least until the outrage regarding their practices dies down. The company is gigantic and will likely be able to weather this storm, but they may not be able to get away with the same sort of data utilization headed into the future.