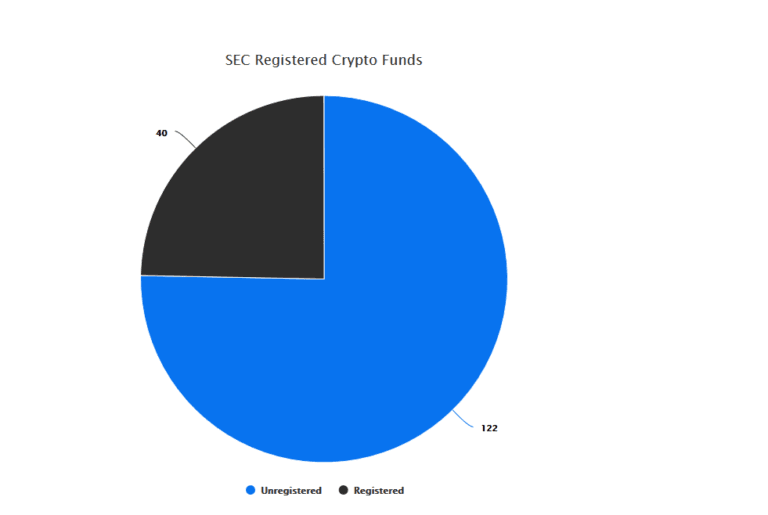 Despite Falling Prices and Regulatory Hurdles, Hedge Funds and Venture Capital Launch Cryptocurrency Investment Funds at Record Pace.
Rohnert Park, CA, April 26, 2018 – Prices for cryptocurrencies like Bitcoin and Ethereum are off about 50% from their December 2017 highs and the SEC has announced its intent to investigate over 100 crypto hedge funds. Yet those hurdles haven't slowed the explosive growth of new crypto investment funds launching across the US, according to Crypto Fund Research.
With over 100 new crypto fund launches, 2017 was a record year for the industry. The explosive growth of the cryptocurrency and blockchain investment universe has continued in 2018.
Already there have been 34 new crypto fund launches this year, putting 2018 on pace to meet or exceed the record 107 launches in 2017.
Benjamin Graham GEICO Buy Was Just A Simple Value Play
Was Ben Graham's big purchase of GEICO shares actually a value investment? Perhaps it was contrary to what many believe. "In 1948, we made our GEICO investment and from then on, we seemed to be very brilliant people." -- Benjamin Graham, 1976 Both Benjamin Graham and Warren Buffett can attribute a large part of their Read More
Josh Gnaizda, founder of Crypto Fund Research, said, "While crypto hedge funds constitute a small portion of hedge fund assets, they are one of the fastest growing sectors in the hedge fund industry. In addition, many venture capital funds are including cryptocurrency and blockchain assets in their existing portfolios, or creating new funds specifically to invest in digital assets."
More info on the state of the crypto fund industry can be found here: https://cryptofundresearch.com/cryptocurrency-funds-overview-infographic/
Full Press Release: https://cryptofundresearch.com/explosive-growth-crypto-funds-continues-2018/
………………………
Most US-based crypto funds are not registered with the SEC. Most will file a form D, but not be required to file for an SEC registration number under The Investment Company Act of 1940. Since most crypto fund launches have been small, most qualify as an exempt advisor and are not required to register. The CFTC has given guidance that it considers cryptocurrencies like Bitcoin and Ethereum to be commodities and may therefore have certain jurisdiction over crypto funds. It is likely there will be more guidance in 2018 and 2019 with greater oversight and registration of cryptocurrency funds.
See chart below via Crypto Research