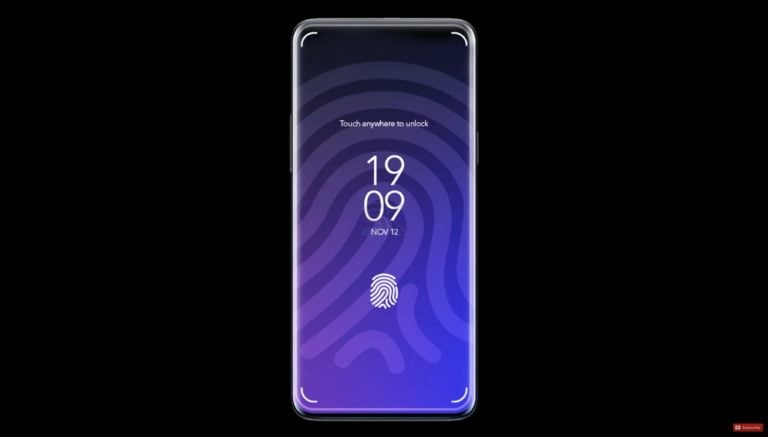 While Samsung has been criticized recently for their iterative phones that don't bring much new to the table, the Samsung Galaxy X has remained a mysterious reminder that the Korean smartphone manufacturer still has some tricks up their sleeves. We've seen various demonstrations of their foldable screen technology, but how exactly that was going to be incorporated into the final device is unclear – save for a few discovered Samsung Galaxy X patents.
Even those parents don't give us a good idea of how the phone will be constructed, however, as they only serve as a legal means to protect research rather than a guarantee that we'll see this tech included in the upcoming Samsung Galaxy X. The YouTube channel Science and Knowledge has just released a concept video that shows what the upcoming phone may feature.
It's important to reiterate that this is a third-party concept rather than any official material from the company itself, as we still likely have a while to wait until we get official specifications for the actual phone. Still, this Samsung Galaxy X concept, designed by Adrien Etalx, is a cool exercise in creativity that has us pondering the limitless potential of the world's first foldable smartphone.
David Einhorn At The 2021 Sohn Investment Conference: Buy These Copper Plays
There's a gold rush coming as electric vehicle manufacturers fight for market share, proclaimed David Einhorn at this year's 2021 Sohn Investment Conference. Check out our coverage of the 2021 Sohn Investment Conference here. Q1 2021 hedge fund letters, conferences and more SORRY! This content is exclusively for paying members. SIGN UP HERE If you Read More
While some designers have anticipated something radically different with the release of the Samsung Galaxy X, Etalx has produced something that looks quite similar to the Galaxy S9 Plus – a likely assumption given how Samsung usually doesn't make any radical changes when it comes to the design of their phone.
The company has been criticized for a failure to innovate, but providing something new doesn't necessitate scrapping everything good that they already have going for them. A foldable phone could be just that – featuring a similar aesthetic without taking the line in an entirely different direction, unlike what we saw with the iPhone X. While Apple saw great success with their most recent flagship, that doesn't necessarily mean it would translate well to Samsung, and a release that straddles the line between old and new might be just what the company needs to keep current fans happy while attracting new customers with a useful new quirk.
This imagining of the Samsung Galaxy X features an in-display fingerprint scanner which will likely become standard as we move into these upcoming generations. The main difference with the X, however, is that it might feature an entire screen that acts as a scanner. Being able to unlock your phone wherever you happen to press down would be a nice addition, but we're not sure just how necessary such a technology is when things seem to work just fine with a traditional fingerprint placement. The phone may also feature a fingerprint scanner on the back, which would make it one of the first devices to do so – preceded only by the PORSCHE DESIGN Huawei Mate RS.
As expected from most high-end phones, the Samsung Galaxy X will be made of metal and glass with extremely thin bezels – even to a greater extent than we saw with the Galaxy S9. A Bixby button doesn't seem to be included on this concept which is peculiar, but the power key sits on the right with the volume down and up buttons on the left-hand side of the phone.
In addition to the beautiful mock-up of what he Samsung Galaxy X might look like, the designer also listed some potential specs. He imagines that it will feature a 6-inch display and a 19:9 display ratio, which is a bit of a departure from the company's typical choice of 18.5:9. Outside of that, we're left guessing as to what will be included in the world's first foldable smartphone. If it releases this generation, it's pretty safe to say we will see a Qualcomm Snapdragon 845 or equivalent, and a decent amount of RAM to back it up.
As for a release date, the company has been quiet as to when we can expect the Samsung Galaxy X, but considering how long it has been in development it's certainly possible we could see it sometime this year. However, unlike the predictable schedule of releases for the company's S and Note lines, these are uncharted waters for the company and it's difficult to draw any sort of reliable release date. While we've seen patents and other indications that the device is far along in development, there's a lot of hype regarding this release and it's important that the company releases a Samsung Galaxy X that surpasses expectations.
At this point we'll have to be content with these concept images and wait for more information to release in the coming months about what exactly this foldable phone has to offer.