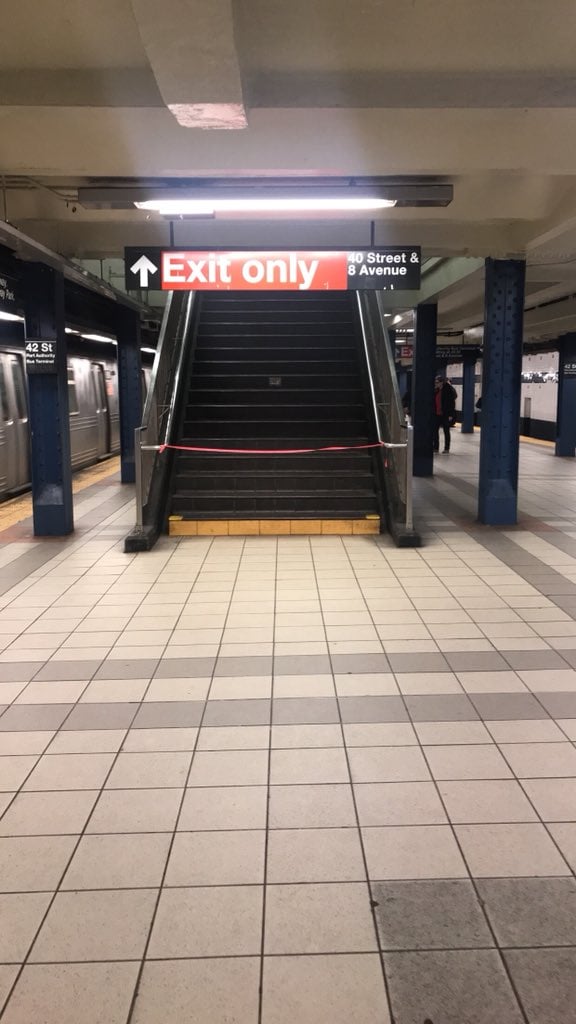 Users on Twitter report that they are being ordered to leave the Port Authority, and that there is a large military presence in the area. There's currently no word on the reasoning behind the urge to leave the area, but parts of the station are starting to be blocked off. Danielle Ivory tweeted that she was shooed out of Port Authority by law enforcement officers screaming "go that way!" At this point in time, no one is allowed to leave the 8th avenue exit.
Commuters are being asked to leave Port Authority. pic.twitter.com/GOxKq8TABe

Gator Financial Partners 1H2022 Performance Update

Gator Financial Partners letter to investors for the first half of the year ended June 30, 2022. Q2 2022 hedge fund letters, conferences and more Dear Gator Financial Partners:  We are pleased to provide you with Gator Financial Partners, LLC's (the "Fund" or "GFP") 1st Half 2022 investor letter. This letter reviews the Fund's 1st Read More

— Rukmini Callimachi (@rcallimachi) April 4, 2018
The Port Authority bus terminal Twitter has confirmed that the 8th and 9th avenue entrances of the Port Authority Bus Terminal are currently closed due to police activity, and that those who need to use the service can use the North Wing which is currently operational.
Emma G. Fitzsimmons, a transit reporter for the New York Times, reports that the station is closing because of reports of a white powder on the ground. There is currently no word on what exactly the powder is or if this is a deliberate attack, but it's clear from the activity that the military believes this could potentially be serious enough to isolate the area pending further review from law enforcement professionals.
Part of the Port Authority Bus Terminal is closed because of a report of a white powder on the ground this morning, according to Port Authority police. No injuries, no arrests. Under investigation. https://t.co/jnvMjLnUYZ

— Emma G. Fitzsimmons (@emmagf) April 4, 2018
According to ABC, Authorities have now stated that the white powder in the Port Authority Bus Terminal was found in the passageway to the A/C/E line underneath the terminal, close to the entrance at 40th Street and 8th Avenue. The area was blocked off, and the entrances closed, with patrons urged to enter from the 9th avenue entrance. Subway access to the Mezzanine Level is currently blocked, but the subway can be accessed from the outside of the bus terminal. Traffic in and out of the terminal is currently unaffected outside of the closed entrance. The NYPD is in the process of investigating the white powder now. No injuries have been reported.
Updated on