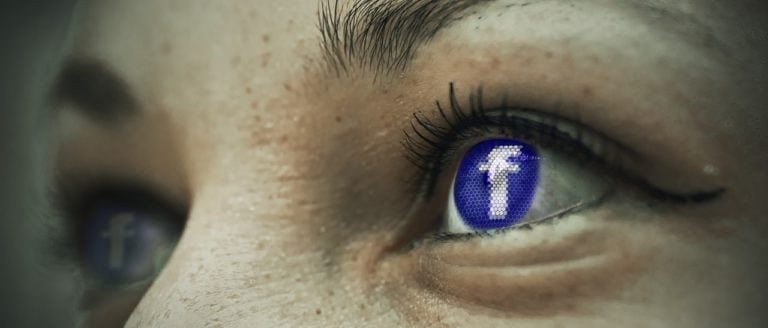 Facebook is still dealing with fallout from the data scandal involving Cambridge Analytica, although some began to see light at the end of the tunnel last week when the company said user engagement didn't seem to be impacted. Even as users continue to log on, many are doing so with extra caution, expressing concern about how much of their Facebook data is being shared publicly and with whom.
Although at first, it was believed that about 50 million users' Facebook data was compromised, but last week, that number was increased to 87 million. In fact, it seems likely that most users were exposed to some degree, so it's natural to wonder just how much of your data was compromised in the Cambridge Analytica scandal. The good news (if there is any) is that you can now check if Cambridge Analytica accessed your Facebook data.
Here's how to see if Cambridge Analytica looked at your data
Corsair highlights SPAC FG New America ahead of OppFi merger
Corsair Capital highlighted its investment in a special purpose acquisition company in its first-quarter letter to investors. The Corsair team highlighted FG New America Acquisition Corp, emphasizing that the SPAC presents an exciting opportunity after its agreement to merge with OppFi, a leading fintech platform powered by artificial intelligence. Q1 2021 hedge fund letters, conferences Read More
The social media firm has begun showing some users one of two privacy-related boxes at the top of their News Feeds. Not all users are seeing these boxes yet, so if it isn't appearing on your News Feed, just give it some time. Both boxes will feature the headline "Protecting Your Information," but the content of the two boxes differs.
Users whose Facebook data was compromised by Cambridge Analytica will see a message that specifically mentions the firm's name. The message states that the company has banned "This is Your Digital Life," the website and personality quiz app created by researcher Alexander Kogan. Users of this app and their friends likely had their Facebook data compromised by Cambridge Analytica. The warning for users whose data was compromised by the leak states that their friends used Facebook to log into that app, and it offers more information about the data leak and "how you can remove other apps and websites any time" if you want to keep them from accessing your Facebook data.
Users whose Facebook data wasn't exposed to the Cambridge Analytica leak will see a different box containing a link to the social media site's Apps and Websites privacy settings. This will enable you to see which apps currently have authorization to view your data and give you the option to retract that authorization.
More privacy concerns than just Cambridge Analytica
Whether or not your Facebook data was compromised in the Cambridge Analytica scandal, it's important to review your privacy settings now and on a regular basis and look for signs that something isn't right. For example, one of my friends who is going through a divorce recently changed her last name on her Facebook profile back to her maiden name, although she had not yet finished the legal process to change it on all her ID documents yet.
Facebook was the only place she was using her maiden name, but curiously, she received a piece of mail from a local restaurant that she had never been to—addressed to her with her maiden name. This seems to suggest that the restaurant got her name from her Facebook profile because it wouldn't have gotten that last name anywhere else. Somehow, the marketer managed to match her first name and maiden name with her mailing address, which further demonstrates how internet companies can crunch the bits of data they have on you and assemble a picture of you which includes your contact information.
Stories such as this one illustrate how important it is to be vigilant with your data, but they're also a lesson in the lack of privacy that exists online.