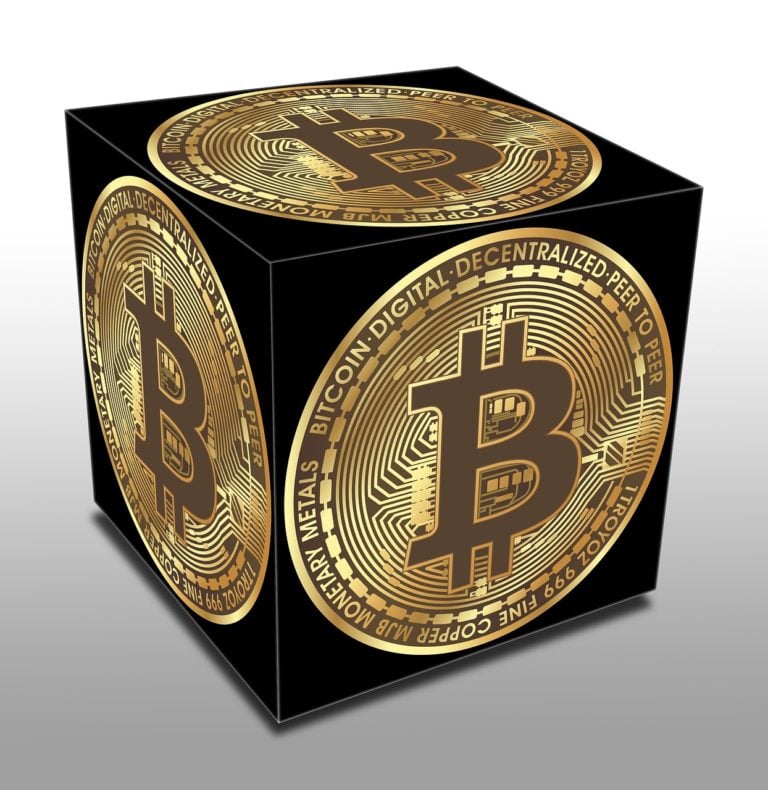 The bitcoin price suddenly broke higher this morning in what crypto watchers are describing as a very strange sudden increase. On one hand, it looks like a chart technician correctly called for a bullish breakout, while on the other, some are crediting the sudden surge in the bitcoin price to the declaration that cryptocurrencies are permissible under Shariah Law. Still others are crediting a short squeeze or tax season for the rally, as expert opinions on the sudden rally start to pour in.
Bullish signal identified on bitcoin price chart
Earlier this morning, CoinDesk's Omkar Godbole pointed out a bullish pattern on the bitcoin price chart. He noted that the cryptocurrency had been largely range-bound for more than a week, and at the time he wrote that, Bitfinex had it listed at less than $6,900. He also noted that the bitcoin price range was gradually narrowing day by day before finally stagnating for about 24 hours, and he said that could mean that a bullish breakout was on tap.
Gator Financial Partners 1H2022 Performance Update
Gator Financial Partners letter to investors for the first half of the year ended June 30, 2022. Q2 2022 hedge fund letters, conferences and more Dear Gator Financial Partners:  We are pleased to provide you with Gator Financial Partners, LLC's (the "Fund" or "GFP") 1st Half 2022 investor letter. This letter reviews the Fund's 1st Read More
On the price chart, he identified what chart technicians refer to as a "falling wedge" pattern, which tends to signal that a bullish reversal is about to occur. He also said that any upside break would confirm that the bulls have taken control of the bitcoin price, and that does appear to be what's happening. He noted that there was also a bearish "pennant" pattern appearing on the price chart, but he argued that since bears didn't end up taking advantage of the bearish outside-day candle pattern that appeared recently, the bullish signal could be the one that would prevail.
Godbole predicted that the bitcoin price would break past $7,100, which it certainly did just a short time later. Coinbase and other exchanges revealed a sudden surge in the price, which skyrocketed from below $7,000 up past the $8,000 level in about 30 minutes before reversing again and starting to lose some ground.
Gurus ponder the sudden bitcoin rally
Experts peg the next key support level at around $7,500, which is the level Godbole called earlier this morning. CNBC contributor and BKCM head Brian Kelly explained that the sudden increase in the bitcoin price triggered a short squeeze, forcing short-sellers to cover. There are a few ways investors can short bitcoin, such as through a margin trading platform, binary options, or the futures market.
Nick Kirk of the cryptocurrency trading firm Cypher Capital told CNBC that they have observed a recent increase in the ratio of short margin trades against long margin trades. He added that buying suddenly increased today, which liquidated many short trades and helped drive the sudden surge.
Taxes or Shariah Law?
So if higher volumes drove the bitcoin price rally, then what drove the surge in volumes? According to CNBC, Bitcoin investor and podcast host Ansel Lindner suggested that tax season could be to blame. The tax deadline in the U.S. is April 17, and anyone who bought or sold bitcoin in 2017 will have to pay taxes on it because the IRS has deemed all cryptocurrencies to be property subject to the capital gains tax. As a result, some investors may have been selling some of their bitcoin over the last couple of months to pay their tax bill. Some traders are now speculating that the sudden bitcoin price rally could be the result of some of that pressure unwinding.
Others suggested that a paper published by Blossom Finance this week may have contributed to the sudden increase in the bitcoin price. The firm suggested that bitcoin could be permissible under Shariah Law, which would theoretically mean that Muslims who follow it would now be able to buy the cryptocurrency (although there seems to be some disagreement among the different Muslim branches/ sects about whether or not cryptocurrency would actually be permissible under Shariah.)
The bottom line here is that no one really knows why the bitcoin price skyrocketed $1,000 in 30 minutes, but everyone has a theory. In reality, all of these factors and more probably played some small part in the 30-minute surge.
Updated on