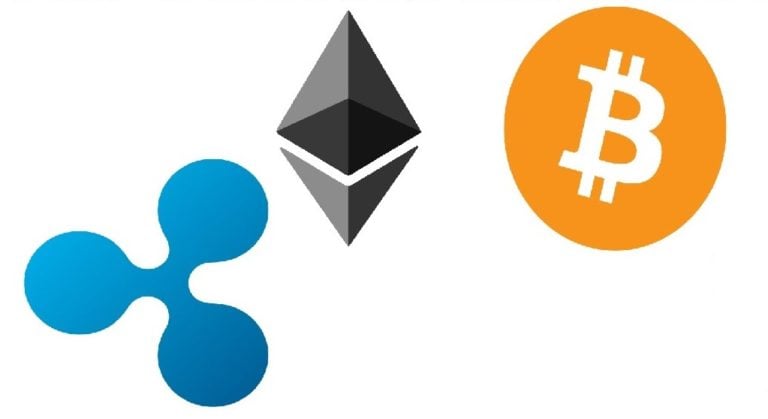 With 2017 being such an amazing year for growth for the cryptocurrency industry, many are wondering whether the Bitcoin, Ethereum, and Ripple price will manage to make the same leaps and bounds – and at this point, it's difficult to say.
Bitcoin Price
Bitcoin is perhaps the largest of the cryptocurrencies and certainly the most widely known, and it had suffered a staggering loss near the beginning of 2018 that spooked many investors. While reaching a high of nearly $20000 only to crash far more than 50%, many were starting to wonder if we'd ever see a return to those meteoric highs.
GrizzlyRock: Long Thesis For This European Travel Company [Q1 Letter]
GrizzlyRock Value Partners was up 16.6% for the first quarter, compared to the S&P 500's 5.77% gain and the Russell 2000's 12.44% return. GrizzlyRock's long return was 22.3% gross, while its short return was -2.9% gross. Compared to the Russell 2000, the fund's long portfolio delivered alpha of 10.8%, while its short portfolio delivered alpha Read More
In truth, it's difficult to say whether we'll actually see the Bitcoin price bounce back in a significant way. However, we can look at the trajectory of the past few months and try to get a sense of where the value might be headed. For the past few days, the Bitcoin price has been relatively stagnant – hovering around the $9200. If it manages to break through that bump, it could go thousands of dollars higher – but there's also the possibility that it could crash close to $8000 in the coming days.
Overall, because the price has been rarely stable, it's difficult to determine whether we'll see an upswing in value or whether it will start to crash again. It's doubly difficult due to the fact that we've seen several days at this point with barely any movement – giving no indication whether the market will start to move up or down. Overall, we'll have to wait a few days to see whether the currency starts to budge, but at this point, it's really possible that it will go either way.
Ethereum Price
As far as the Ethereum price goes, we're also starting to see the currency bounce back from the crash nearly all cryptos experienced in the beginning of the year. However, unlike Bitcoin, the Ethereum price is moving a good amount more – making it possible to make some predictions about where the value might move. As always, it's important to note that cryptocurrencies are notoriously volatile so it's difficult to bank on a rise rather than a crash, but the Ethereum price seems to be rising from a recent low in April.
While there have been ups and downs during that time, the overall trajectory is upward – and it's certainly possible that it will continue to do the same over the coming weeks. However, given the fact that we saw such a drastic drop over the course of just a few days in the beginning of 2018, any predictions should be taken with a grain of salt. With multiple people jumping aboard the cryptocurrency train in hopes that the price would continue to balloon, a lot of investors were disappointed to find that cryptocurrency value is anything but a guarantee.
Ripple Price
Ripple is quickly becoming one of the major players in the cryptocurrency scene, and the Ripple's XRP price is certainly reflective of that fact. While Ripple has a much lower value per coin than currencies like Bitcoin, it's not nearly as limited in supply – allowing people to rack up thousands and thousands of coin and see a significant pay off when the value of the currency changes by a few cents. However, it's also possible to lose a significant amount of money when the currency moves in the opposite direction – making betting on the Ripple price a pretty significant risk just as it is risky to invest in any other cryptocurrency.
In the last couple of days, The Ripple's XRP price saw a minor dip, and has stagnated since then. It appears as if it's climbing slowly but surely, with the trajectory – as with many cryptocurrencies since the beginning of the year – starting to head back towards the values we saw previously.
It's impossible to determine with any sort of certainty whether the Ripple price, Bitcoin price, or Ethereum price will continue to climb, with this sort of cryptocurrency investing being relatively uncharted territory for the investing community. With a market cap in the hundreds of billions, it's clear that cryptocurrency has had a marked effect on the world of finances, but whether that impact will continue to balloon in size or whether it will fizzle into obscurity remains anyone's guess.
It's possible to provide some predictions on the prices of these top cryptocurrencies by looking at previous performance, but no one really has any idea how to time these markets reliably. As an investment opportunity based on speculation rather than any real-world value, these currencies are volatile by default – and any investment should be made with that knowledge in mind.