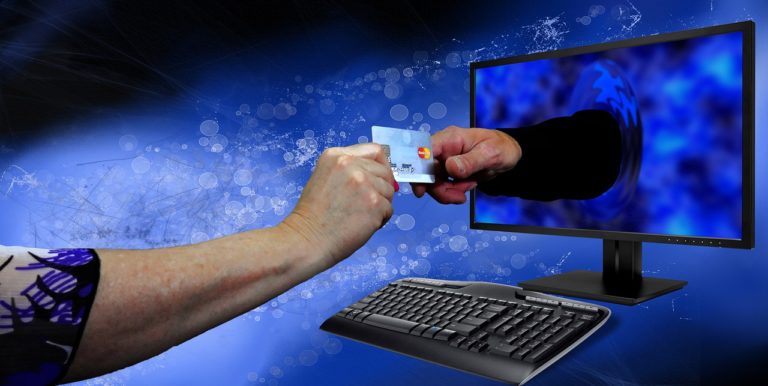 It is exciting to add a brand new card to your wallet. When you do, you want to answer to the call of that vacation you have been delaying or feel the pull of the mall during a sale. But, if you do not use the credit card in the right way or select the wrong card, it can become your worst nightmare. Credit card debts are trouble as they can hamper your credit score and history.
[REITs]
Corsair highlights SPAC FG New America ahead of OppFi merger
Corsair Capital highlighted its investment in a special purpose acquisition company in its first-quarter letter to investors. The Corsair team highlighted FG New America Acquisition Corp, emphasizing that the SPAC presents an exciting opportunity after its agreement to merge with OppFi, a leading fintech platform powered by artificial intelligence. Q1 2021 hedge fund letters, conferences Read More
Credit cards differ from one another. So before applying for that card, make sure you consider asking yourself these 6 questions.
Is this the right card?
When you start to look for that right credit card in the market, you will come across dozens of them. Try to take advantage of this fact and select the one that suits your needs. Compare credit cards across websites to get a better understanding of the benefits and perks the bank offers. For instance, if you are an avid traveller, you might want to look for a card that will give you bonus air miles to offset your purchases of flight tickets. If you are a parent, a card that offers cashbacks and rebates on groceries and gas might be the one for you.
Am I eligible to apply for this credit card?
Once you have selected the credit card, remember to read the terms and conditions carefully before applying. To avoid rejection, you must know all the eligibility criteria for the card or you might waste your time on applying for the ones you are not eligible for. Most credit card issuers will prescreen and match individuals with the relevant offer. So if you have received an offer, you are more likely to be a suitable candidate.
What is the annual percentage rate?
While researching on credit cards, you may come across several promotional interest rates for a certain duration. While this may sound enticing, the regular annual percentage rate or APR is what you should look at. This rate tells you the amount of interest you need to pay should you decide to pay off the balance in instalments. Hence, it is of utmost importance that you find out the regular rate once the promotional period ends.
Do I have to pay an annual fee?
Credit cards charge an annual fee ranging between S$100 and S$600. This fee is decided by the bank based on the number of benefits and perks the card offers. A lot of cards will waive off the annual fee if you fulfil the minimum spend criteria. Remember to glance through the fine print for this information.
Does this card have a rewards programme?
Several credit cards offer rewards programmes such as air miles, cashback, or points for every Singapore dollar spent. The more you spend, the more rewards you will get. These reward points act as incentives for the transactions you make. Hence, always select a credit card that fits your lifestyle. For example, a frequent traveller should choose a card that gives points or miles, redeemable for purchases.
Should I apply for more than one card?
Think twice before applying for more than one credit card. If you get a second offer in your mail, that does not mean you have to accept the offer. If your first card fulfils your requirements, avoid applying for a second one. When you fail to pay your monthly instalments or max out the credit limit, adding another credit card may worsen your situation.
If you have a poor history of managing credit cards, then adding a card to the arsenal may be unwise. If your end goal is to improve your credit history, then you are ready to take the responsibility of a credit card. It is advisable to hunt for the best bargain when applying for credit cards. Make sure you compare deals, read the fine print, and have the answers to these questions to find the perfect card.