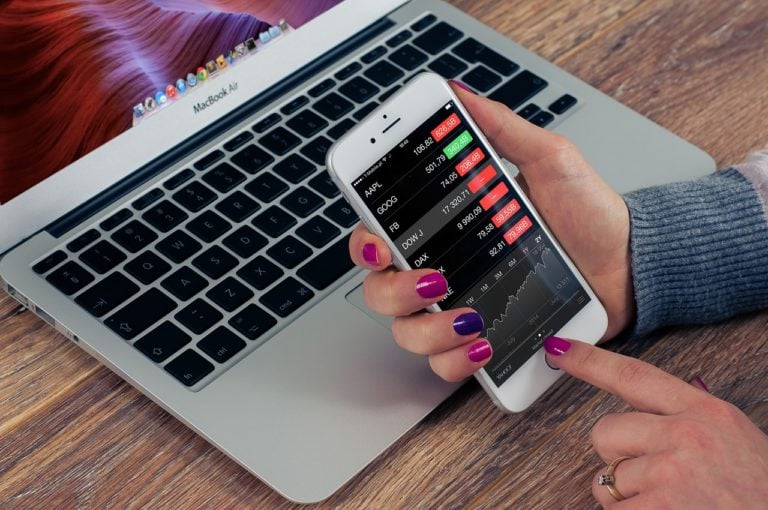 Apple's valuation is back on the decline again today as many tech favorites continued their slow slide. Earlier this week, we heard that the company could have major changes in store for the iPhone, possibly even a curved display that will be able to perform functions without even being touched. It should come as no surprise that some market watchers are considering what such a device might do to Apple's valuation.
Apple's valuation still driven by iPhone rumors
Citing sources familiar with Apple's plans, Bloomberg reported that the company is working on displays that curve gradually from the top to the bottom of the iPhone rather than along the edges. If the report is true, it would be the first iPhone model with a curved display, other than the iPhone X, although its cure is so subtle that it isn't really noticeable. Bloomberg said the curved iPhone model may be two or three years away. The news outlet's sources also said that Apple is working on a gesture technology that would enable users to work the iPhone without even touching the display via motion sensors built into the device's bezels.
Exclusive: Maverick Launches New Growth Fund To Capitalise On Mid-Market Private Companies
Following the success of its investment in South Korean e-commerce giant Coupang, Maverick Ventures, the venture capital arm of Maverick Capital, the long/short equity hedge fund founded by Tiger Cub Lee Ainslie, is now looking for new deals. Q1 2021 hedge fund letters, conferences and more Maverick Ventures was founded in 2015 when Maverick's growing Read More
If a phone with features like these does make an appearance, it's only natural to wonder what it might do to Apple's valuation. Even though some analysts have done their best to divert attention away from the iPhone because that story might be spent, the narrative repeatedly returns to iPhone features, sales and potential sales. Analyst commentary on the features reported by Bloomberg this week sounds eerily similar to how it sounded in the year leading up to the iPhone X's release. It was widely assumed that Apple users would happily shell out more than $1,000 for an iPhone with an OLED display and other new features, but that turned out not to be the case.
When will Apple's valuation reach $1 trillion?
Barron's now suggests that a model with the types of features that Bloomberg reported could boost Apple's valuation up past $1 trillion—finally. GBH Insights analyst Daniel Ives told Barron's that he expects Apple's valuation to reach that key milestone by the end of this year and projects 350 million iPhone upgrades in the next year and a half. He also mentioned the "delayed mega-cycle," which seems like a reference to the iPhone X cycle. Numerous analysts were writing about the so-called "super cycle," which never materialized.
Silicon Valley tech analyst Tim Bajarin also told Barron's that he believes any radical redesign of the iPhone would result in a major upgrade cycle and also a rush among other phone makers to offer the same features.
Apple stock still sliding
Apple stock plunged another 2% in intraday trading today, falling as low as $168.82 per share. The market just hasn't been kind to Apple's valuation recently, and one chart technician and analyst is warning that it could fall even further. In a post for Investopedia, Michael Kramer said he sees a path for Apple stock to plunge another 10% or so beyond the 8% it had fallen since the March 13 high.
He pointed out that Apple stock plunged below the support at $168.85 per share, a bearish signal which turns that support into the new resistance level. After multiple attempts to breach that resistance level, Apple stock continued to fail, so he warns that it could plunge to about $159 on a long-term trend stretching back to June 2016. The worst-case scenario for Apple's valuation is if the stock dives under $159.50, which he believes could result in a massive sell-off and a retest of the February 9 low of about $150 per share. However, looking on the bright side, h e added that the relative strength index is a bright area, as it bottomed out in February and has been moving higher, which is a bullish signal.