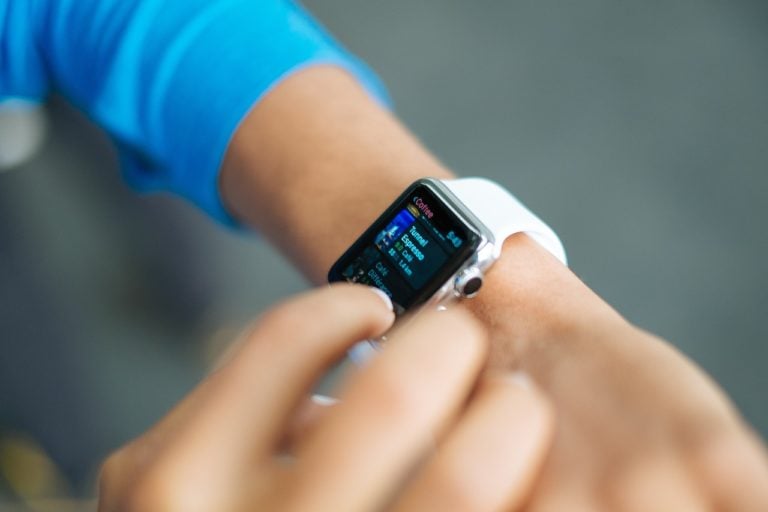 Apple is reportedly working with TSMC (Taiwan Semiconductor Manufacturing Company) to develop MicroLED panels. These panels would be for small devices such as future Apple Watch models and AR wearables, according to a report from the DigiTimes. Last week, a report from Bloomberg made similar claims, saying the process is being carried out in a secret facility located somewhere in California.

According to DigiTimes, these panels could go into production somewhere towards the end of this year. However, Bloomberg noted that the production would take some time to start, somewhere around 2020.
MicroLEDs are brighter compared to OLED or LCD. Also, they are more energy efficient and built on thinner panels. Cost and scale, however, are the biggest concerns. An Apple Watch fitted with a MicroLED would cost about five times more than the current OLED screen, notes DigiTimes. Thus, it is believed that the panels would initially be used in the "top-of-the-line" version of the watch.
How Value Investors Can Win With Tech And "Fallen" Growth Stocks
Many value investors have given up on their strategy over the last 15 years amid concerns that value investing no longer worked. However, some made small adjustments to their strategy but remained value investors to the core. Now all of the value investors who held fast to their investment philosophy are being rewarded as value Read More
Apple is reportedly working with TSMC on two sizes of MicroLED panels for the small devices. The size ranges from a 1.3 to 1.4-inch panel for the next-generation of Apple Watch and 0.7 to 0.8-inch for AR wearable devices, most probably AR glasses. The Cupertino, California-based company is also believed to be working on developing large-size MicroLED panels for products like laptops and desktops. The report offered no details on what these products could be.
Apple's interest in the technology is not new, and dates back to 2014, when it acquired LuxVue, which focuses on making power-efficient MicroLED screens. The company could stir up the display manufacturing space with its MicroLED panels, posing a threat to well-known names like Samsung Electronics and LG Display.
Samsung made OLED screens used in the iPhone X, and rumors are that LG would soon become a screen supplier to Apple. Apple's focus on building an in-house MicroLED is not much of a surprise considering Samsung already unveiled a 146-inch television screen that uses MicroLEDs.
Apart from the recognized players in the space, startup firms are also embarking on the lucrative technology. Canadian startup VueReal thinks that it can match or even beat Apple in making a microLED smartphone screen. According to Reza Chaji, CEO of Ontario-based VueReal, such smartphones can function for at least two days without a recharge, going by today's usage pattern.
Chaji noted that smartphones are the most demanding application for MicroLEDs. So, if one makes a microLED panel smartphone work, one can make a larger screen of any size with the same or even less difficulty, according to Spectrum. This is the reason why VueReal is focusing its efforts on developing MicroLED panels for the smartphones, says Chaji.
Pixels in the MicroLED screens are made up of individual LED chips, and this gives way to three notorious manufacturing issues, notes Spectrum. First, LEDs are remarkably efficient in the size used in lighting, but to compress them to the micrometer scale would draw out their efficiency. LEDs have border areas that leak current, which could otherwise be used in making light. Once the chips are shrunk to fit smaller devices, the ratio of the border to light emitter gets closer to 1:1 and efficiency reduces drastically.
Second, getting a perfect display could be a big problem even if 99% of those pixels are pretty much alive. For UHD resolution, it still means that around 250,000 pixels are dead, compromising the display. Last, it is a big challenge getting 20 million individual LEDs into their respective spots on a screen. So, considering the inherent issues, the iPhone maker would really have to work hard to get the panels right.
The last thing Apple would want is displays of its devices going all wrong, especially when the company is witnessing a drop in its brand reputation. According to the annual Harris Poll Reputation Quotient ranking, Apple's reputation dropped from number five in 2017 to 29th.  The battery issues might have tarnished Apple's image.
In separate news, Apple will reportedly ditch Intel chips in its MacBooks by 2020. According to Bloomberg, the iPhone maker would instead use custom, ARM-based silicon. The report claims that the project, which is code-named Kalamata, has already been approved by the executives at the company and is in the early stages of development. By using its own processor, the company aims to bring on par the performance of the iOS devices and Macs.
In pre-market trading hours today, Apple shares were in the green.
Updated on