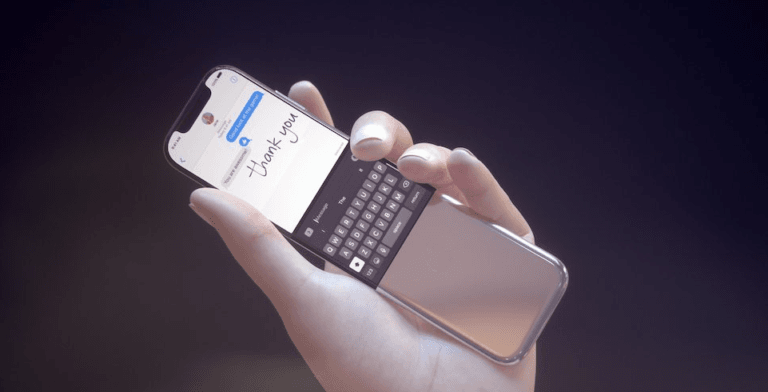 Earlier this week, Bloomberg reported that Apple was working on curved screens and touchless gesture controls for the future iPhones. If these features find their way into final products, they would help Apple differentiate iPhones from rival devices in the crowded smartphone market. Based on Bloomberg's scoop, noted graphic designer Martin Hajek and iDropNews have come up with a curved iPhone concept to show what the future iPhones could look like.
Bloomberg said Apple was working on new types of OLED or micro-LED display panels that curve inwardly from top to bottom. Martin Hajek tried to bring the curved iPhone design to life via his renders. Hajek's concept will remind you of LG's curved phones LG G Flex and LG G Flex 2. Surprisingly, the curved iPhone also has a Nokia 8110-like keyboard cover that occupies almost half the screen while offering little benefit.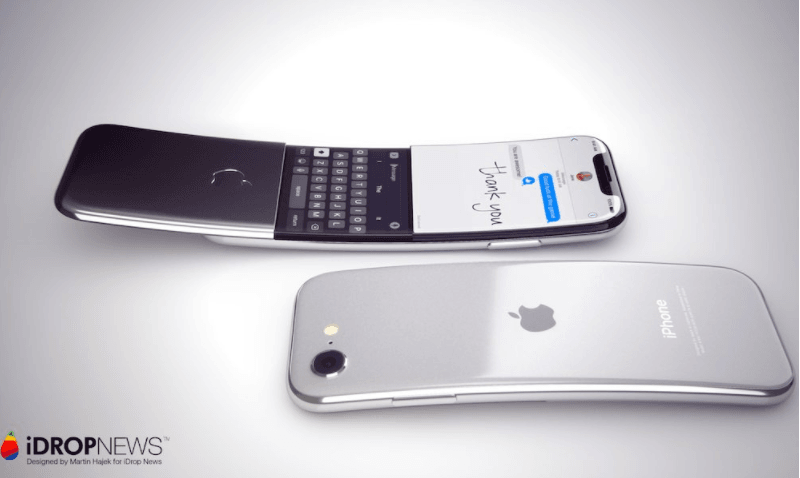 Macro Hedge Funds Earn Huge Profits In Volatile Macro Environment
With the S&P 500 falling a double-digit percentage in the first half, most equity hedge fund managers struggled to keep their heads above water. The performance of the equity hedge fund sector stands in stark contrast to macro hedge funds, which are enjoying one of the best runs of good performance since the financial crisis. Read More
The Nokia 8110 aka the banana phone was featured in the first Matrix movie. Hajek's curved iPhone concept has an aluminum slide-down panel on the front that hides a touch keyboard. Even more interesting is that the phone has not one but two Apple logos. One is of course on the rear while the second logo is located on the slide-down plate. It isn't clear how the slide-down panel and the overall design of the handset would benefit users.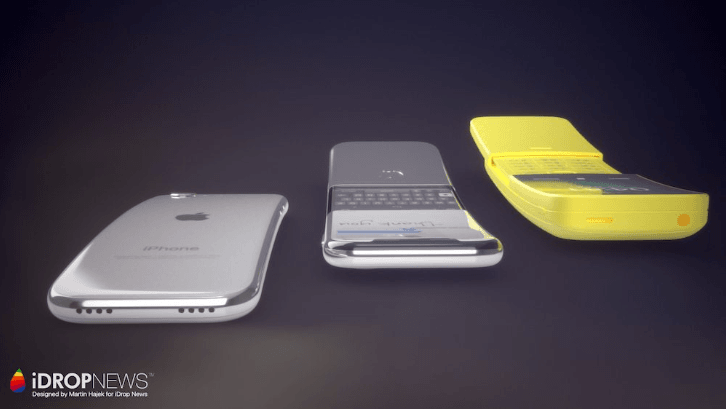 Ben Lovejoy of 9to5Mac speculates that the inwardly curved design might one day lead to a foldable iPhone. Samsung and other Android vendors have been exploring the foldable display technology. In fact, Samsung could introduce a foldable smartphone as early as next year. The curved iPhone concept design is just for fun. Even if Apple is building such a phone, it's still a few years away and it might not look like Hajek's concept renders.
Bloomberg learned from reliable sources earlier this week that Apple was working on "air gestures" and a curved smartphone design. The air gestures feature would allow users to control a phone by hovering their finger over the screen rather than having to touch it. Apple might use advanced sensors to detect how close or far your finger is from the screen, and in which direction it is moving.
Back in November 2017, Apple had filed a patent that described using the TrueDepth camera system to track your hand movements in 3D space. The touchless controls could prove useful in augmented reality applications. Bloomberg added that both the projects were in early stages, and they could be scrapped. Even if Apple decides to go ahead with them, we won't see the features in iPhones for at least a couple of years.
Meanwhile, Wall Street analysts speculate that the curved iPhone design and the touchless controls could boost Apple's valuation to $1 trillion. GBH Insights analyst Daniel Ives told Barron's that Apple would be able to reach the $1 trillion market cap by the end of this year. The iPhones account for more than 60% of Apple's annual revenue. But analysts are bullish on the company's Services business that generated $8.5 billion in revenue during the December quarter, and is growing at a healthy rate.
Analysts believe the compelling new features could trigger a massive upgrade cycle among existing iPhone owners. It would also prompt other vendors to copy Apple's features.
With the curved iPhone still some time away, Apple is preparing to launch three flat-screen iPhones this year. According to KGI Securities analyst Ming-Chi Kuo, there will be a 5.8-inch OLED iPhone, a 6.5-inch OLED iPhone, and a 6.1-inch LCD model. All the three handsets would have an iPhone X-like bezel-less design with a notch. They would also feature the TrueDepth camera system that supports Face ID and Animoji features. The LCD version is said to be priced in the same range as the iPhone 8 while the other two would cost upward of $1,000.
Updated on