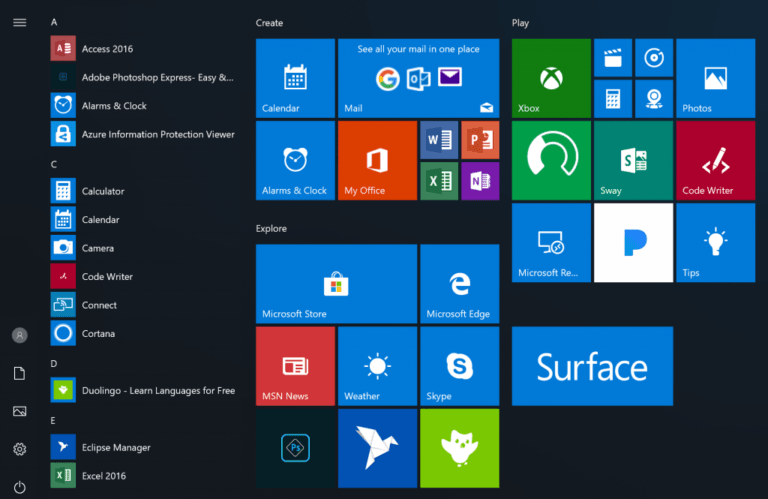 Windows 10 has all-around been a great success for Microsoft. After a middling user experience with Windows 8, the company truly took a step forward with the release of Windows 10 – perhaps even big enough of a jump to warrant skipping right over Windows 9. Since its release, Windows 10 has seen a series of updates that refine and add to the user experience. The changelog was just released for Windows 10 Redstone 5, giving us insight into what exactly we can expect from this upcoming release.
We currently don't have a solid release date for Windows 10 Redstone 5 outside of a "fall" window, but development is no doubt underway. With any change to the most prolific operating system in the world – no matter how minor – it takes a significant amount of time and effort to iron out all the issues and provide users with a near-flawless release that expands upon the features, functionality, and stability of the Windows operating system. Although we have several months at least to wait for the release of Windows 10 Redstone 5, we already have a sneak peek into some of the upcoming changes that will further refine this popular operating system.
Insider preview builds are the primary way in which we get new information about upcoming releases, and the consolidated changelog listed below gives us an idea of some of the initial fixes and tweaks that Microsoft has up their sleeves for the consumer release of Windows 10 Redstone 5. Keep in mind that while the fixes in this list are likely to be implemented, the changelog is far from exhaustive and will no doubt be expanded as development continues and we get closer and closer to the final release. Below we've listed some of the major changes. The numerous bug fixes and minor tweaks have been omitted for brevity and due to the technical nature of most of the information.
What Investors Need To Know When Choosing A Private Equity Manager