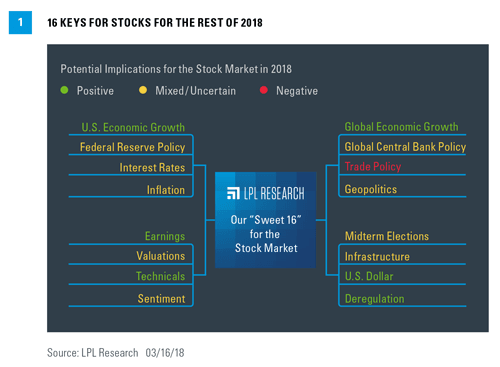 Key Takeaways
In the spirit of March Madness, we have compiled our "Sweet 16" for the markets.
We identified 16 keys for stocks for the rest of 2018 and assessed their potential market implications.
We expect stocks to add to year-to-date gains driven by better economic growth and strong earnings, despite trade tensions.