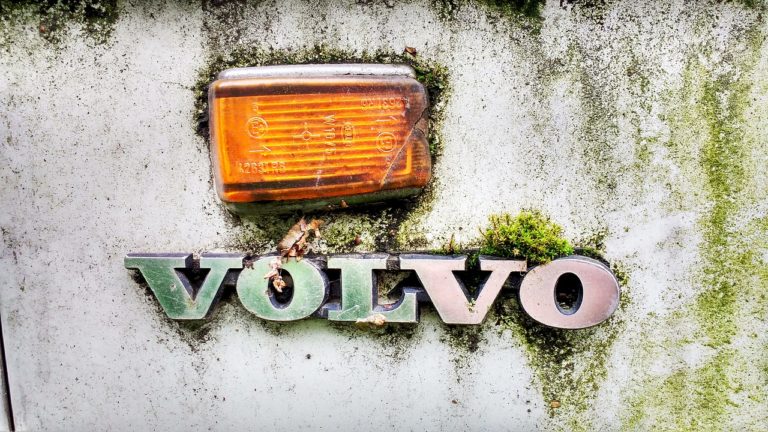 The name Volvo has long conjured up a certain image – the squarish and ultra-safe vehicle choice for cautious suburban parents. But the fatal crash involving an autonomous Uber vehicle puts that safety-minded image in new peril, says Roland Rust, marketing professor at the University of Maryland's Robert H. Smith School of Business and International Research Fellow of Oxford University's Centre for Corporate Reputation.
After all, it's Volvo's flagship XC90 SUV that has appeared alongside news articles, crumpled where it struck a 49-year-old pedestrian as she pushed a bicycle across the road in the Phoenix suburb of Tempe.
David Abrams Explains How To Value Stocks
Continued from part one... Q1 hedge fund letters, conference, scoops etc Abrams and his team want to understand the fundamental economics of every opportunity because, "It is easy to tell what has been, and it is easy to tell what is today, but the biggest deal for the investor is to . . . SORRY! Read More
"This is a very damaging accident for Uber," Rust says. "And it could be very damaging for Volvo, by association."
The Stockholm-based Volvo last year signed a partnership to provide Uber with 24,000 of its XC90 SUVs equipped with autonomous technology as part of a non-exclusive deal. The self-driving technology was to be built by Uber itself, which is seeking to evolve from a ride-hailing app company into the owner and operator of a fleet of driverless vehicles.
The two companies – the suburban moms' grocery-getting Volvo and the brazen disruptor Uber, known for its notoriously risk-taking bro-culture – seemed like odd bedfellows from the start. "Safety consciousness has been Volvo's signature trait for as long as most people remember," Rust says, who is also the executive director for the Smith School's Center for Excellence in Service. "Given all of Uber's other scandals, it seems like any automaker that would enter into a partnership with Uber would be foolish. They're taking a big risk."
A widely circulated video of the Arizona accident, shot from the vehicle's dashboard, showed that at the time of the crash, Uber's safety driver was looking down, away from the road. And in the days after the crash, a New York Times report revealed that, Uber, in its rush to market, had been cutting corners on its testing practices. "It looks very bad for Uber," Rust says.
To make matters worse for Uber, its chief rival Waymo, formerly the self-driving car project of Google, has said that its engineering would have successfully avoided the accident. "And likely it would have," says Rust. "Uber is simply behind."
The crash has created fallout across the driverless car world.
Arizona Governor Doug Ducey said his low-regulation state would no longer host Uber's driverless car pilot program, a program he had previously welcomed. Meanwhile, chip-maker Nvidia, which supplies chips for Uber's self-driving technology, has said it will temporarily suspend its public road testing. And some other self-driving car companies, such as Toyota and nuTonomy, have also suspended testing.
"There were always going to be concerns raised by the first death attributed to autonomous vehicle driving," Rust says.
But the looming question now, he says, is what Volvo will do now. Will it continue to partner with Uber and its bold vision for a driverless future? Or will it seek to restore its image as a vehicle engineered for quality, predictability, safety?
"The problem here for Volvo, is that it has built a reputation on being a safety-minded car company, and the company that they are partnered with now with has a very different reputation," says Rust. "It has shown itself to be rather risky. It's a culture clash."
Volvo might not be able to extricate itself easily from its tie-up with Uber, he says.
"But I think you've got to ask yourself: What the heck were they thinking in the first place? I think they maybe didn't realize the extent to which the image of their company and the image of their collaborator needed to coincide," he says. "Not everybody thinks like a marketer, I guess."
###
Article by Smith Brain Trust, University of Maryland's Robert H. Smith School of Business