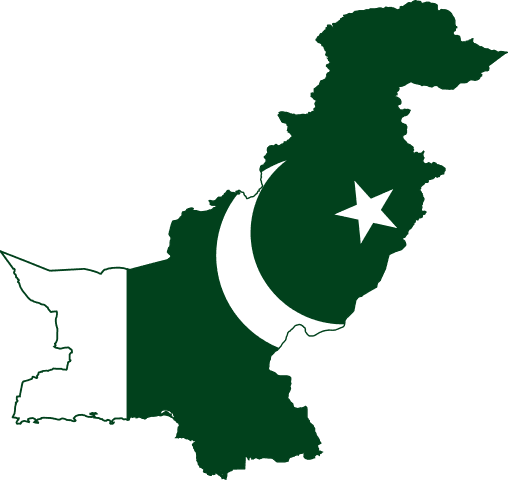 US State Department Spokesperson Heather Nauert reiterated on Tuesday that the U.S. has no authority to enter Pakistan and respects Pakistan's territorial sovereignty. She also acknowledged Pakistan's "positive steps" towards eradicating terrorism, but emphasized that still more needs to be done. Her comments follow similar statements made by other U.S. officials for the past few months, including those of Vice President Mike Pence made last week after meeting with Pakistani Prime Minister Shahid Khaqan Abbasi. The Pentagon also made similar comments earlier this week.
According to the Pentagon
On Monday, a spokesperson for the Pentagon said the US does not plan to cross the border from Afghanistan into Pakistan. Speaking with Pajhwok Afghan News, Lieutenant Colonel Mike Andrews said, "Say, for example, we have troops in contact and then the Taliban forces go across the border. They are clearly inside Pakistan then. There's no change with regards to respecting the territorial sovereignty of Pakistan."
Exclusive: Dan Loeb's Two New Stock Picks [Q1 Letter]
Third Point's Dan Loeb discusses their new positions in a letter to investor reviewed by ValueWalk. Stay tuned for more coverage. Loeb notes some new purchases as follows: Third Point's investment in Grab is an excellent example of our ability to "lifecycle invest" by being a thought and financial partner from growth capital stages to Read More
Lt. Col. Andrews' comments clearly highlight the need for Pakistan to cooperate with the U.S. to crack down on the Taliban forces fleeing into Afghanistan.
Despite the statements seeming to uphold Pakistan's territorial sovereignty, he also said there might be exceptions to the rule, "It was not going to be a routine operation, it's not going to be normal day-to-day operational rules of engagement."
"If the Taliban reside in Pakistan and we are able to provide safety and support and to help secure districts and provinces within Afghanistan, I think that is a tradeoff that we're willing to make. Because it's not necessarily about these people over in Pakistan, it is about the Afghan people."
Andrews went on to say, "And what happens in Pakistan, we can't have any control on that. I certainly think that in the east, in the southeast, we have more, whether it's close air support, intelligence surveillance and reconnaissance. We have certainly put more combat enablers there to limit the effect of those groups."
Andrews then said the US had enough work to do in Afghanistan including reclaiming Taliban controlled territory, reducing the influence of terrorist networks, and increasing security for citizens. Again emphasizing the need for cooperation from Pakistan, the Pentagon official stated the Pakistani government will have to ensure the Taliban is not finding sanctuary in their country, "that's something that Pakistan is going to have to do."
In January, President Trump accused Pakistan of providing safe haven to terrorists when he announced the suspension of $1 billion in aid to the South Asian country.
Andrews also said, "We are hopeful Pakistan will take action because not only do we feel it is going to serve Afghanistan, but it's going to help protect Pakistan, India and the entire region."
A Department of Defence spokesperson echoes Lt. Col. Andrews statements on Pakistan's territorial sovereignty, saying:
To be clear, US military authorities are within the borders of Afghanistan only. We have no authority to go into Pakistan. If there is a way to get that authority, but that would certainly be the exception and not the norm.
Last week, Defense Secretary Mattis visited Afghanistan to examine the Afghan forces and ensure their readiness for fighting which is expected to increase as the season change, as well as review U.S. South Asia policy.
U.S. State Department Press Briefing
Nauert told reporters during a press breifing, "One of the things that the president has called for in his South Asia strategy is for Pakistan to take on greater responsibility for cracking down on terror groups. We have certainly seen Pakistan take some positive steps in the right direction."
When asked what it would take for the U.S. to resume aid to Pakistan, Nauert responded, "A lot more needs to be done, in terms of Pakistan cracking down not just on the Taliban but the Haqqani network and other terror networks as well."
Despite the criticism, the State Department spokesperson insisted the US does not have the authority to enter Pakistan, even in pursuit of Taliban militants. Nauert underscored the same point made earlier this week by the the Pentagon.
Nauert also highlighted the important role Pakistan serves in diplomatic measures between the U.S. and the Taliban, "There's a lot more that they [Pakistan] can do. But they can also play a critical role with the Taliban and getting the Taliban to come to the table in Pakistan."
Pakistan's Response
Following the termination of aid by the U.S., Pakistani authorities were furious over the accusations being launched their way by the Trump administration.
Pakistan remains indignant at the accusations from the U.S. that they have not been doing enough to eliminate sanctuaries for terrorists or crack down on terrorist networks. Inter Services Public Relations (ISPR) Director General Major-General Asif Ghafoor announced earlier this week that Pakistan has been successful in eliminating all terrorist sanctuaries within their borders.
Pakistan officials have again and again reiterated their commitment to the fight against terror while underlining the sacrifices they have already made. Maj. Gen. Ghafoor told reporters, "Pakistan has paid a huge price in this campaign, including losing over 75,000 lives and bearing a loss of more than $123 billion to the national exchequer."
Ghafood went on to say Pakistan has begun the development of a border fence along the entire Afghan-Pakistan border and deployed 200,000 thousand troops to man the border within the Federally Administered Tribal Areas (Fata). Pakistan hopes these efforts will prevent terrorist militants from fleeing into the South Asian country.
Further highlighting Pakistan's commitment he said, "Besides military operations, Pakistan has also undertaken major socio-economic development projects in cleared areas to carry forward relative stability to enduring peace."
This is a marked changed from his comments in October in which he said Pakistan has already done enough to fight the war on terror and will not do anymore, "We have fought an imposed and imported war twice in Pakistan, and now we cannot do any more for anyone."
President Trump decided to freeze aid to Pakistan in early January. Since January, diplomatic tensions between Pakistan and the U.S. have been high.