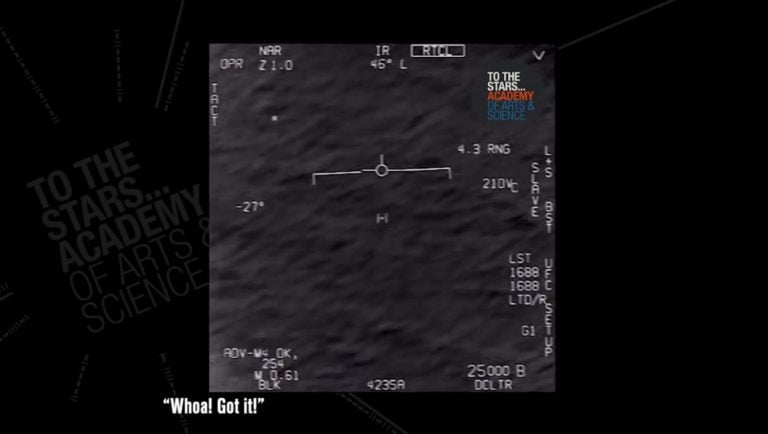 A UFO was spotted by two different pilots flying over Arizona in two different planes last month – and there's currently no explanation for this bizarre occurrence.
While the fact that a UFO was spotted isn't necessarily unique, with a number of flying objects discovered in recent history that we can't really explain, the fact that two pilots on two different flights discovered a UFO in the same area adds some credence to the fact that the sighting actually happened.
While flying over the desert in southwest Arizona on February 24, the pilot of a Learjet radioed in to air traffic control in order to inform them that there was something flying above his aircraft in the opposite direction, which ended up being when the UFO was spotted.
Hedge Funds Earn Their Fees In 2020 With Big Profits
Hedge funds have been one of the big winners of 2020. Funds and their managers have faced criticism over the past decade for failing to match the broader market's performance, despite their higher fees and the advantages they claimed to have over other market participants. Q3 2020 hedge fund letters, conferences and more However, over Read More
In an audio recording, the pilot says "I don't know what it was. It wasn't an airplane but it was, the path was going in the opposite direction."
In order to try to ascertain if the UFO was spotted by others, The Air traffic controllers asked the pilot of a nearby American Airlines jet to keep an eye out for the UFO – and sure enough, he also spotted the strange object – meaning that it wasn't a figment of anyone's imagination. A UFO was spotted – whether it was alien or something earthly that we don't yet have an explanation for is currently unclear.
"Something just passed over us, like a, don't know what it was, but it was at least two, three thousand feet above us," the pilot said. H also described it as having a "big reflection."
As mentioned above, we currently don't know what the pilots saw when the UFO was spotted. Some believe it may have been one of the Google WiFi balloons, but the pilots are pretty sure that it wasn't. A report from the Albuquerque, New Mexico NBC affiliate also states that the FAA doesn't currently have a comment regarding the fact that a UFO was spotted.
While this may not be proof of aliens visiting us here on Earth, it's still an intriguing situation that has many UFO enthusiasts scratching their heads. The fact that the UFO was spotted by two different people on two different planes does certainly seem to suggest that it was truly there, and the fact that we can't explain it makes it a possibility that it truly was an alien UFO.
However, considering that there have been a number of UFOs over the years that have since been explained by a natural occurrence, it's far more likely that it's an earthly object that we can't yet explain yet. The reflective properties also make it sound like it could be a balloon of some sorts – although the pilots certainly seem to think it was more of a craft than anything else.
The idea of the Alien UFO has been around for quite some time, but it has been a mainstay in the news as of late due to the reveal of a government organization specifically dedicated to studying these potentially alien occurrences. More information way soon come to light that explains more clearly what the pilots saw when the UFO was spotted, but until then we can't rule out the possibility of alien interference.