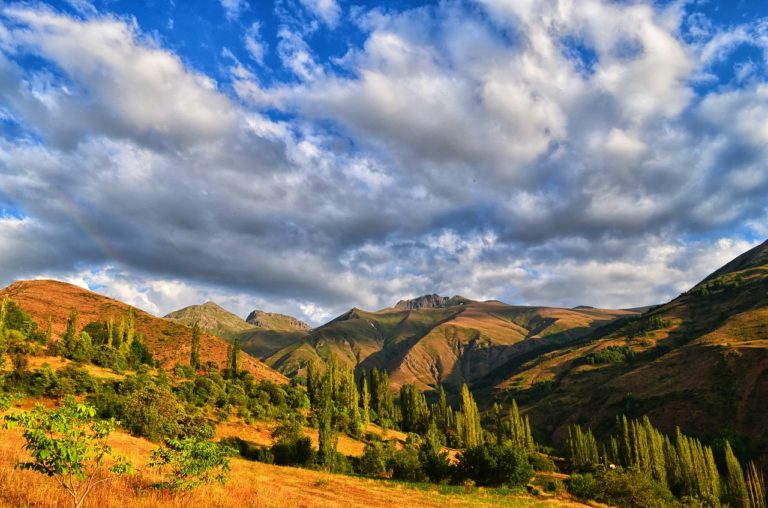 When you think of life saving inventions you probably think of things like seat belts, penicillin, cancer screen devices and pacemakers.  And you would be right. However, on the spectrum of inventions that make us live longer and their ability to save lives, these are just blips on the radar.

The creative team at Aperion Care has compiled a definitive collection of 50 inventions that truly drive modern life expectancy. Each invention is ranked by the number of lives saved. Lives saved is expressed as a speculative annual rate that we might enjoy once a given technology is fully realized, in the near or distant future.  Someone of the inventions on the list may surprise you.
London Value Investor Conference: Joel Greenblatt On Value Investing In 2022
The first London Value Investor Conference was held in April 2012 and it has since grown to become the largest gathering of Value Investors in Europe, bringing together some of the best investors every year. At this year's conference, held on May 19th, Simon Brewer, the former CIO of Morgan Stanley and Senior Adviser to Read More
For example, synthetic fertilizer is as significant of an invention as all vaccines ever.  This is because it has saved roughly 1 billion lives.  I'm willing to bet than not many people were aware of the impact that synthetic fertilizers have on saving lives around the world. Sunscreen has also saved twice as many lives as CPR!
Of the 50 inventions on the list, they were broken down into the following categories:
Surgical procedures
Food & Water Production/Treatment
Pharmacology
Preventative Medicine
Technological Tools
Non-surgical Medical Procedures
Communication & Data
Environmental Protection
They also included a section that looks to the future, to try and anticipate the greatest impacts yet to come.  Some of the more notable current inventions that are expected to increase life expectancy are as follows:
Robotic surgery (1 million lives saved per year)
Nanotechnology (inestimable in the number of lives saved)
Big data (50K lives saved per year)
Medication management aps (250K lives saved per year)
Massive online open courses (1M per year)
Artificial intelligence (inestimable in the number of lives saved)
3D printing (100K per year)
Artificial organs (150K per year)
Wearable devices & sensors (2M per year)
Global crowdsourced medical data (500K per year)
Brain mapping (4M per year)
Genetic mapping (4M per year)
Self-driving cars (1.5M per year)
Internet of things (1M per year)
Drones (100K per year)
Renewable energy (500K per year)
Water desalination (1M per year)
As you can see this touches on many modern inventions.  The list also looks at historical inventions going all the way back to 1850 when Anesthesia was invented which has saved over 50 million lives.  To see the full analysis from Aperion Care, check out the infographic below.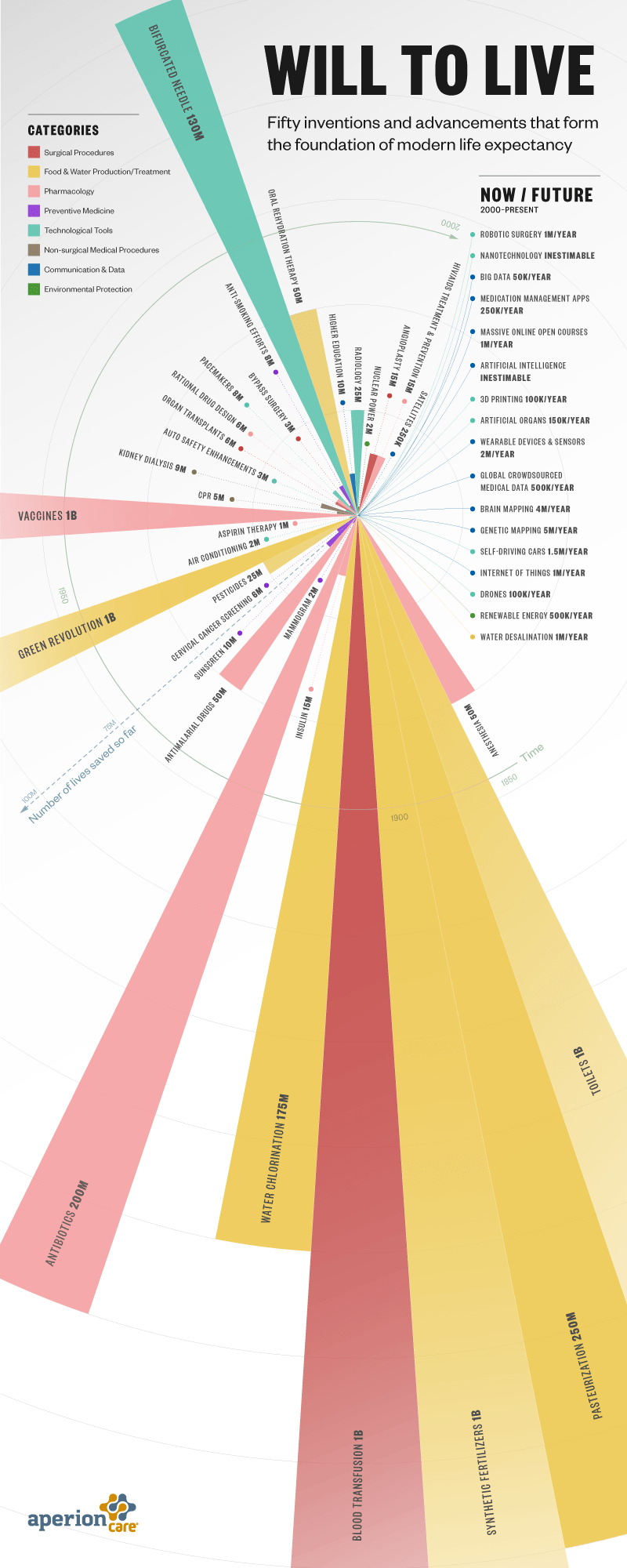 Updated on