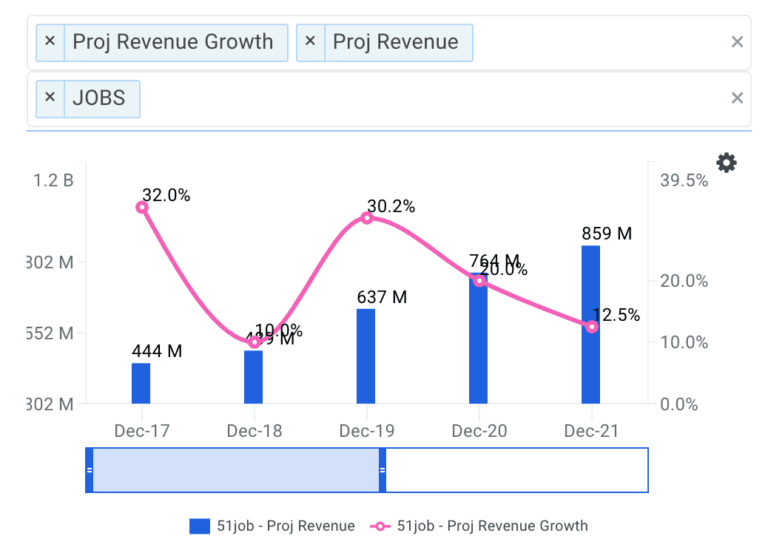 51job, Inc. (NASDAQ: JOBS) investors have enjoyed seeing the stock price increase by 30.8% over the last month. As a mid-cap stock with decent coverage by analysts, you could assume any recent changes in the company's outlook is already priced into the stock. However, could shares still be trading at a relatively cheap price? Let's take a look at the company's expected growth and valuation based on its most recent financial data to see if there is further upside moving forward.
---
What Is 51job Worth?
51job appears to be overvalued by -16.3% at the moment, based on 10 separate valuation models. The stock is currently trading at $86.10 on the market compared to our average intrinsic value of $72.07. This means that the opportunity to buy 51job at a good price has disappeared.
Exclusive: Voss Value Launches New Long Only Special Situations Fund
Since its inception in January 2012, the long book of the Voss Value Fund, Voss Capital's flagship offering, has substantially outperformed the market. The long/short equity fund has turned every $1 invested into an estimated $13.37. Over the same time frame, every $1 invested in the S&P 500 has become $3.66. Q1 2021 hedge fund Read More
Click on any of the analyses above to view the latest model with real-time data.
However, will there be another opportunity to buy low in the future? Given that 51job's stock is fairly volatile (i.e. its price movements are magnified relative to the rest of the market) could mean the price can sink lower, giving investors another chance to buy in the future. This is based on its beta of 1.67, which is a good indicator for share price volatility.
---
How Much Growth Will 51job Generate?
Future outlook is an important aspect when you're looking at buying a stock, especially if you are an investor looking for growth in your portfolio. Buying a great company with a robust outlook at a cheap price is always a good investment, so let's also take a look at the company's future expectations.
source: finbox.io data explorer
51job's revenue growth is expected to average 20.6% over the next five fiscal years, indicating a solid future ahead. Unless expenses grow at the same level, or higher, this top-line growth should lead to robust cash flows, feeding into a higher share value.
---
Next Steps
While many investors tend to categorize stocks as either value or growth plays, the most successful investors view growth in conjunction with a company's value. Take legendary investor Peter Lynch for example, who is widely known for popularizing the term growth at a reasonable price (GARP).
GARP is a strategy that combines aspects of both growth and value investing techniques by finding high growth companies that don't trade at overly high valuations. In the application of this strategy, Lynch achieved 29% annualized returns as the manager of Fidelity's Magellan Fund from 1977 to 1990. Needless to say the importance of analyzing a company's fair value in addition to its growth prospects.
51job has positioned itself so that double-digit growth appears to be a reasonable assumption for the foreseeable future. However, this growth does not look highly attractive at current trading levels. As such, investors may want to hold off on buying or adding to their JOBS position for the time being.
However, if you have not done so already, I highly recommend you complete your research on 51job by taking a look at the following:
Valuation Metrics: what is 51job's short ratio and how does it compare to its publicly traded peers? It represents the percentage of total shares outstanding that is being shorted. View the short ratio here.
Risk Metrics: what is 51job's CapEx coverage? This is the amount a company outlays for capital assets for each dollar it generates from those investments. View the company's CapEx coverage here.
Efficiency Metrics: how much free cash flow does 51job generate as a percentage of total sales? Has it been increasing or decreasing over time? Review the firm's free cash flow margin here.
Article by Brian Dentino, Finbox.io