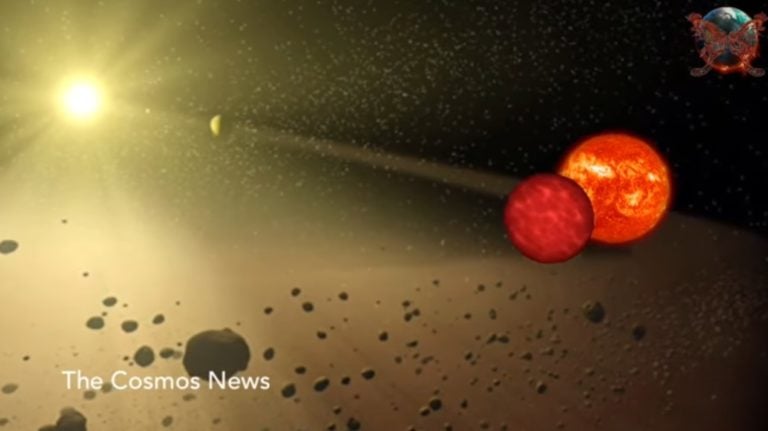 A new study looks into distant objects in our solar system that were affected by a flyby of a small star some 70,000 years ago. According to the study, at the time the star flew by our solar system 70,000 years ago, humans were already present on Earth, suggesting that humans saw it at the time when it flew by.
A team of scientists collaborated back in 2015, and made an announcement of a red dwarf star, called Scholz's star, flew by our solar system 70,000 years ago. According to the scientists, the star approached about 1 light-year to our sun. According to scientists, the closest neighbor star to our sun is located roughly 4.2 light-years away, and is called Proxima Centauri. To get these conclusions, scientists measured the motion and velocity of Scholz's star. The star travels through space with a tiny companion, a brown dwarf, known as a "failed star," and they are extrapolating backward through time.
According to the study, the star grazed by our solar system during the time when early humans lived with Neanderthals on Earth. If our ancestors could see it, that means that it likely appeared in the night sky as a faint reddish light. However, the new study debunks the previous theories and analysis with new evidence.
Massif Capital's Top Short Bets In The Real Asset Space [Exclisuve]