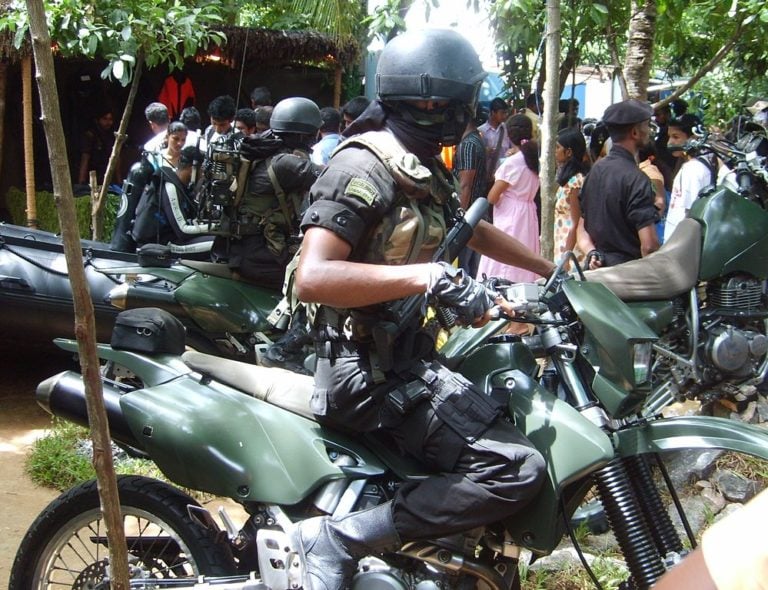 On Monday, Sri Lankan authorities sent armed forces into Kandy, a popular tourist destination, following the arson attack on a Muslim-owned business. As tensions escalate between the Buddhist majority and Muslim minority in Sri Lanka, the government has issued a curfew in an attempt to prevent further violence amid accusations of police inaction.
According to reports, two have already died and multiple Muslim businesses have perished in Buddhist led arson attacks.
Muslim/Buddhist violence in Sri Lanka is nothing new. In 2014, Sinhalese Buddhists in South Western Sri Lanka, targeted the Muslim community after a Buddhist monk was attacked by a group of Muslims. The riots were so destructive they displaced 8,000 Muslims & 2,000 Sinhalese Buddhists, killed four, and left 80 injured.
ValueWalk's July 2022 Hedge Fund Update: Tiger Cub Hedge Fund Shuts Down
Welcome to our latest issue of issue of ValueWalk's hedge fund update. Below subscribers can find an excerpt in text and the full issue in PDF format. Please send us your feedback! Featuring Andurand's oil trading profits surge, Bridgewater profits from credit, and Tiger Cub Hedge Fund shuts down. Q1 2022 hedge fund letters, conferences Read More
In Sri Lanka, the Muslim minority makes up 10% of the population, while 75% of the population can be called Sinhalese Buddhist.
2018 Anti-Muslim Riots
Buddhists have accused Muslims of desecrating Buddhist archaeological sites and forcing followers of the Buddha to convert to Islam, while mosques and Muslim businesses have been burnt to the ground. Muslim refugees from Myanmar entering the Buddhist majority country may also be contributing to tensions between the two communities.
In late February, anti-Muslim riots broke out in Ampara, after a Muslim restaurant was accused by locals of mixing sterilization pills in the food. Doctors took to social media to ensure that such a thing was impossible, but the riots persisted. After a Buddhist man had an argument with a Muslim hotel owner in Ampara the riots escalated, leading to the burning of a mosque and Muslim owned property including a hotel, shops, and cars. Many accused the police of "turning a blind eye" to the violence.
The latest round of attacks is believed to have been instigated by the murder of a Buddhist man in Digana, just west of Kandy. The murder was attributed to a group of Muslim men, igniting the violence between the two communities.
After Buddhist mobs set flame to Muslim shops and businesses and attacked a mosque, 24 suspects are being held by police. A group of monks failed to negotiate the release of the accused, leading to an escalation in the violent upheaval.
The Government Response
Government spokesperson, Dayasiri Jayasekara, told Reuters, "At a special cabinet meeting, it was decided to declare a state of emergency for 10 days to prevent the spread of communal riots to other parts of the country." The curfew was implemented as an accompanying measure. Police spokesman Ruwan Gunasekera explained, "The curfew was imposed to control the situation in the area," while police were deployed to make certain the "situation does not spiral into inter-communal conflagration," according to government statements.
The state of emergency will last for 10 days, during which the military will have permission to enter civilian areas. After this time, parliament will have to ratify the state of emergency to keep the special measures in place.
The government believes social media may be to blame, in part, for inciting the violence. Jayasekara said, "It was also decided to take stern action against people who are instigating violence through Facebook."
Local sources have accused the police of inaction leading to a government inquiry.
Executive Director of the Centre for Human Rights Sri Lanka, Rajith Keerthi Tennakoon, told Al Jazeera the police have been displaying, "unfathomable police inefficiency." Tennakoon believes the lack of police action contributed to the violence. Echoing the government's statements, Tennakoon explained, "Social media pages rallied Sinhalese mobs to assemble in Teldeniya town at 10am. At 11am, there was a proclivity for violent confrontations to take place as mobs gathered. The destruction of Muslim properties started taking place from around 1pm."
Sri Lanka's Prime Minister, Ranil Wickremesinghe, said this week's violence "appeared to be systemic and organised." He has promised a strong government response. The previous administration under President Mahinda Rajapaksa had been fiercely nationalist, even condoning anti-Muslim sentiments. Prime Minister Wickremesinghe promised after he took office in 2015 to investigate anti-Muslim violence, but has been accused of failing to follow through on his promises to the Muslim community.
Buddhist Nationalism?
In the West, violent Buddhist sounds like an oxymoron, but violent Buddhist nationalism is believed to be a growing phenomenon, particularly in South Asia. In Sri Lanka, Sinhalese Buddhist nationalism was born from the discrimination showed to the Buddhist community during the period of British colonization. Some claim Sinhala Buddhist nationalism has helped the community to recover and make advances, but it has also led to tense relationships with Sri Lanka's Christian and Muslim communities.
In nearby Myanmar, the Rohingya Muslims have been heavily persecuted by the government. Since 2016, human rights leaders have been calling the persecution a genocide, and pointing towards Buddhist nationalism as an incendiary force. In Myanmar, even Buddhist monks have defended the actions of the government, calling the accusations of genocide "wild" and insisting the Muslim minority serves as a threat to the Buddhist community.
Local sources in Sri Lanka claim this week's violent anti-Muslim riots are led by the Bodu Bala Sena (BBS). BBS is a hardline Buddhist nationalist organization, who many believe to be responsible for the 2014 anti-Muslim attacks, although BBS denies the allegations.
Secretary of the National Front for Good Governance party, Najah Mohamed, told Al Jazeera "The violent BBS mobs manipulated the situation to fuel attacks against Muslims in an unprecedented way and started attacking people. In the afternoon the police and curfew were here, but there are still rising underreported incidents taking place."
Alan Keenan, a specialist with the International Crisis Group, explained how Buddhist nationalism contributed to the anti-Muslim violence, "One of the key underlying elements is the sense that many Sinhalese and Buddhists have is that Sri Lanka is a Sinhalese and Buddhist island and other community, Muslims and Tamils, are here on the sufferance of the majority."
This week's state of emergency is the first the South Asian country of 21 million has seen since the Civil War period, 1983-2009, during which Sri Lanka was subject to some of the most violent terrorist attacks in history.
Updated on