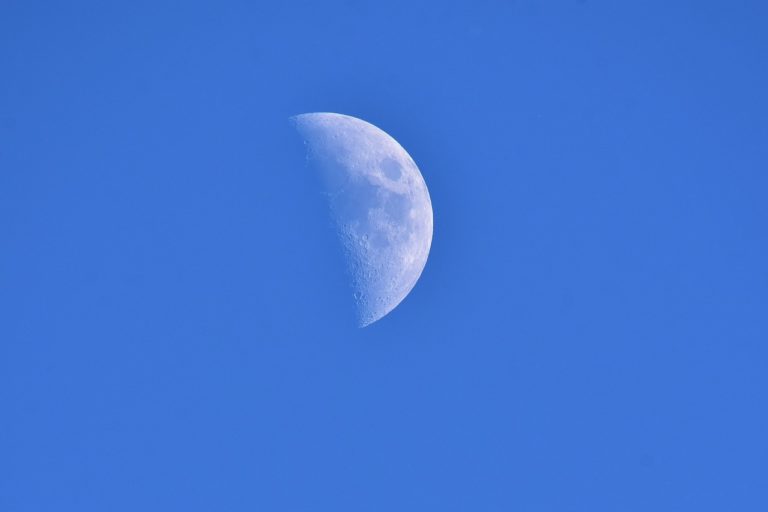 We'll be seeing an Easter weekend blue moon, with this relatively rare occurrence gracing the sky on Saturday, March 31st.

While we won't be celebrating Easter Sunday with a blue moon, we'll see one rise the day before that should make for a beautiful weekend for those of us who enjoy stargazing. While the word blue moon makes it sound like it will be colored differently, the name simply refers to the second full moon in any one month. The lunar event that inspired the phrase "once in a blue moon" isn't quite that rare after all, although the next time we'll see a blue moon will be in 2020.
"Most blue moons look pale gray and white, indistinguishable from any other moon you've ever seen," NASA says. "Squeezing a second full moon into a calendar month doesn't change the physical properties of the moon itself, so the color remains the same."
Morningstar Investment Conference: Fund Manager Highlights Personalized Medicine, Energy Security
Hedge fund managers go about finding investment ideas in a variety of different ways. Some target stocks with low multiples, while others look for growth names, and still others combine growth and value when looking for ideas. Some active fund managers use themes to look for ideas, and Owen Fitzpatrick of Aristotle Atlantic Partners is Read More
March was a spectacular month for stargazers, with a "worm moon" rising on March 1st as well as a plethora of other viewable planetary bodies. The worm moon, like the blue moon, simply refers to the last full moon in Winter – ushering in Spring as the worms once again make an appearance. Other names for the last full moon of winter include the sugar moon, crow moon, crust moon and the corn moon.
In addition to the worm moon, we'll see increased visibility of several planets, including Jupiter, Mars, Saturn, Mercury, and Venus lighting the sky from March 7 through March 11. We'll close out the month with a spectacular full moon – wrapping up a month full of astronomical beauty that we don't often see in such quick succession.
As mentioned above, the blue moon simply refers to the second full moon in any one month, so you shouldn't expect anything quite out of the ordinary if you've already seen a full moon. Still, there are a significant amount of people who enjoy stepping outside to see such a large and bright moon lighting up the sky, so it's worth keeping your eye out on Saturday, March 31st in order to see the second full moon in such a short period of time.
While blue moons aren't exactly unheard of, we do see them roughly only every 3 years. What makes 2018 special, however, is that we'll spot two full moons at the same time. With a full moon both on January 2nd and January 31st, and now a full moon on March 1st and March 31st, we'll have two of these rare lunar events in a single year for the first time since 1999.
In order for their to be two blue moons in a single year, there needs to not be one in February – an occurrence that only happens once every 19 years. We're right around the right time for this to happen, and sure enough, we'll see the second blue moon on March 31st.
As mentioned above, the visibility of a number of planets was particularly high in the month of March, and while this Blue Moon may not be spectacular in and of itself (outside of the rarity of being the second blue moon in a single year), You'll be able to see Saturn and Mars appearing together alongside the rise of the full moon on Saturday.
If you'd like to view the full moon, make sure you get as far away from light pollution as possible in order to get a good view of the luminous body. Driving out of the city to a dark locale is probably your best bet of getting a look at the blue moon and closing out the month of March with a spectacular occurrence that usually only happens once every few years.
Updated on