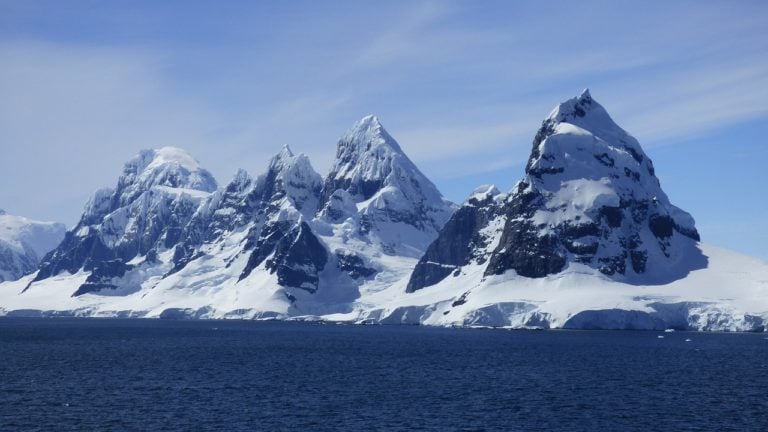 According to the Australian Antarctic Division, the sea ice in Antarctica has reached some of the lowest levels ever due to the impact of global warming.
While the sea ice levels in Antarctica aren't at the lowest they've ever been, they're pretty close, dropping to the second lowest level in recorded history. Recent satellite data showed roughly 830,120 square miles surrounding the icy continent. That may seem like a lot, but it's one of the most dangerously low levels of sea ice we've ever seen.
The minimum record was actually set in March of last year, when we saw an area of 799,231, but this current level of Antarctica sea ice is coming pretty close to that record low mark – and it could certainly start to get worse.
Exclusive: Third Point is diving into the private and SPAC markets [In-Depth]
Dan Loeb's Third Point returned 11% in its flagship Offshore Fund and 13.2% in its Ultra Fund for the first quarter. For April, the Offshore Fund was up 1.7%, while the Ultra Fund gained 2.3%. The S&P 500 was up 6.2% for the first quarter, while the MSCI World Index gained 5%. Q1 2021 hedge Read More
In a recent statement, Bureau of Meteorology Antarctic scientist Phil Reid said that "Since August 2016, the sea ice coverage has been tracking well below the long-term average…in 2017, the wintertime maximum sea ice extent was the second-lowest on record at 18.05 million square kilometers following closely on the heels of successive record highs in 2012, 2013 and 2014."
According to Reid, these record lows for sea ice in Antarctica are actually a big departure from the trend we saw recently, with an increase of roughly 1.7 percent each decade since 1979. Perhaps due to the changes in the climate, it appears as if the growth of sea ice is taking a turn for the worse – shrinking rather than increasing in size.
Australian Antarctic Division scientist Rob Massom also came forward with a statement, reinforcing the importance of learning why exactly this reversal in the direction of sea ice expansion is happening.
"The ice cover plays a crucially important role both in the global climate system and as a key habitat for a wide range of biota from micro-organisms to great whales…Sea ice conditions also have a major impact on shipping and logistical operations in the Southern Ocean."
The reduction in sea ice around Antarctica is another severe representation of the effects that global warming is having on our environment. All around the world, ecosystems are seeing a massive impact from climate change – ranging from issues in the coral reefs due to increasing acidity to the shrinking in sea ice we're seeing around Antarctica.
Rob Massom joins a community of scientists that are warning of the dangerous future we're headed towards if we don't take steps to address situations like the shrinking sea ice and other effects of global warming. While humanity may not feel the effects of our increased contributions to our heating planet, the world may be a massively different place in a few generations if we don't take steps to fix the damage we've caused. Unfortunately, while the impending extinction of a number of species is certainly dire, governments may not start to take significant notice until we start to see marked effects on our own wellbeing. Sadness over the loss of habitat for polar bears and whales will only have so much of an impact on our policies towards climate change, but before too long we'll start to see the effects that dangerous emissions are having on our own trajectory.
Already we're seeing rises in ocean levels which have started to threaten coastal populations, and the situation will only get worse from there. While governments may not care about the sea ice levels in Antarctica, these issues are all symptoms of the same problem. Moving forward, scientists call for intervention from governments around the world to protect other species in our planets as well as to preserve our own well-being for years to come.