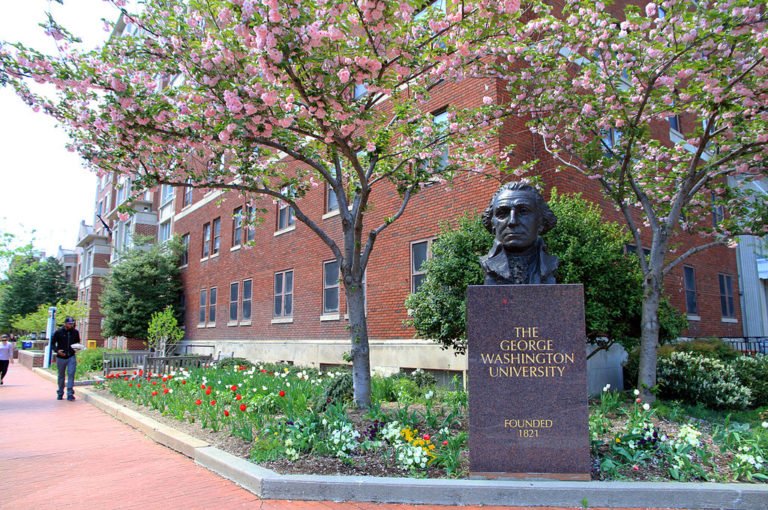 Russian Hackers Used GWU Events, Professors To Influence Election; Used White Working Class Disdain For Antics on Campuses to Sow Discord
WASHINGTON, DC, March 8, 2018 –  Russian hackers used phony Twitter accounts to broadcast to a wider audience events at the George Washington University [GWU] and other institutions of higher learning, as well as statements by its professors, according to a study reported in today's student newspaper, The Hatchet.
Check out our H2 hedge fund letters here.
Gator Financial Partners 1H2022 Performance Update
Gator Financial Partners letter to investors for the first half of the year ended June 30, 2022. Q2 2022 hedge fund letters, conferences and more Dear Gator Financial Partners:  We are pleased to provide you with Gator Financial Partners, LLC's (the "Fund" or "GFP") 1st Half 2022 investor letter. This letter reviews the Fund's 1st Read More
Reportedly these events - which often trigger disdain in the majority of white Americans who do not have college degrees - were cited to sow discord. and may have helped persuade an overwhelming majority of white working class voters to vote for Trump, says public interest law professor John Banzhaf.
The Hatchet reported that "Banzhaf said controversial initiatives like diversity programs and sexual assault reforms may have influenced the votes of disillusioned groups who were uncomfortable with the liberal values of many universities. 'A lot of the tweets were about campus life, diversity, immigration, sexual assault, etc. They make fun of certain things that are happening on campus, the so-called coddling of students,' he said, referring to tweets shared by propaganda bots.'"
The article also pointed out that "Banzhaf added that Russian troll accounts used the credibility of people in academia to further their political agenda. Russian trolls used professors the same way that corporations use celebrities and athletes to sell products, he said. 'Professors get attention and also we tend to give some credence to what they say,' he said. 'We tend to think of people in academia as knowledgeable and somewhat more impartial.'"
Banzhaf's colleague at GWU Law School, law professor Jonathan Turley, was also quoted.  Indeed, one of his comments about academic life was picked up and retweeted by Russian accounts.
The Hatchet also reported that "Thomas Hollihan, a communication professor at the University of Southern California, said Russian troll accounts were seeking to deepen social divisions that already existed in the United States through social media. . . .  He said there is some evidence that these tactics worked in the 2016 election. 'They inflamed the situation,' he said. 'They discouraged voter participation for leftists in the U.S.'"
Ironically, Banzhaf was one of the first academics to warn about the danger of Russians hacking our presidential elections, writing in August of 2016 that "This Presidential Election Could Be Hacked, Perhaps by a Foreign Power" and "Hacker with Off-the-Shelf Malware Can Steal More Votes Than Any Corrupt Politician."
Also, following Trump's surprise election, he suggested that "which working class studies" should be added to existing ethnic studies programs such as black studies, women's studies, etc.
JOHN F. BANZHAF III, B.S.E.E., J.D., Sc.D.
Updated on