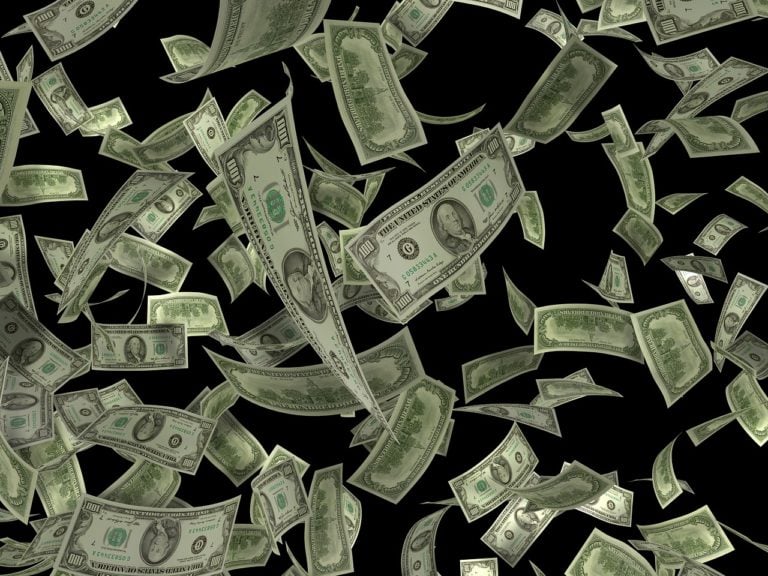 As the end of the first quarter approaches, analysts and investors are starting to look toward earnings estimates and revisions. Estimates for many companies are being revised upward, but that's not necessarily a good thing. The issue is poor earnings growth quality because of where it's coming from.
Weaker dollar and tax cut are helping boost earnings estimates
According to MarketWatch, 80% of S&P 500 companies have seen upward earnings estimate revisions for this year. On the surface, that seems like a good thing, but FactSet identified a major factor that's serving to raise earnings estimates for the S&P 500, which is the weakening U.S. dollar. This helps companies that are exporting, but it also isn't necessarily a good thing for earnings growth quality.
Investing in the Next Generation of Emerging and Frontier Markets with Maurits Pot
ValueWalk's Raul Panganiban with Maurits Pot, Founder and CEO of Dawn Global. Before this he was Partner at Kingsway Capital, a frontier market specialist with over 2 billion AUM. In the interview, we discuss his approach to investing and why investors should look into frontier and emerging markets. Q2 2021 hedge fund letters, conferences and Read More
The other big factor in the recent upward revisions to earnings estimates is the tax cut that went into effect at the beginning of the year. While lower taxes also mean higher earnings for most companies, that isn't really changing fundamental views of them. Of course, MarketWatch does note that consumers may spend more money because they'll keep more of their earnings in their pockets, but we would add that this is more of a show-me factor, in that Wall Street will want to see evidence that this is actually occurring rather than just a suggestion that it might.
Earnings growth quality seen as poor
So with earnings estimates being revised higher due to lower taxes and a weaker dollar, some analysts are calling attention to the quality of the earnings growth, which leaves something to be desired. This week Morgan Stanley strategist Michael Wilson highlighted that the earnings growth quality is poor because the higher profits are coming from lower taxes rather than any real growth. He believes that the earnings momentum that's been observed recently has mostly been the result of the tax cut "with relatively little upward drift in EBIT/EBITDA."
In fact, he said that PE multiples have fallen while EBIT/EBITDA multiples have shifted higher since last year. This means that investors aren't willing to pay for earnings growth caused by lower taxes. Instead, the preference is for organic earnings growth, which is reflected in EBIT/EBITDA multiples.

Operating margins likely to peak in 2018
By late this year and next year, Wilson expects operating multiples to decline as well, under headwinds that will likely build throughout this year. He expects this year to mark the peak of operating margins, which grew to record highs due to quantitative easing and a period with little growth and inflation. He expects spending growth on capital improvements and labor to benefit economic and top-line growth, but he also notes that it will also negatively impact operating margins.

Wilson describes the high operating margins as "one of the most important hallmarks of this bull market." He notes that companies have been able to maximize their profits during a time when top-line growth was absent through cheap access to capital, cheap labor and "very accretive financial arbitrage" through share repurchases rather than investments. Unfortunately, quantitative easing can't last forever.
Will sentiment be all downhill from here?
So far, 2018 has been a difficult year, with February marked by steep declines which haven't really gotten better this month either. Wilson believes January marked the top for sentiment and possibly stock prices for this year, which would mean that it's all downhill from here. He also pointed out that volatility has shifted higher, which he expects will make it hard for institutional investors to find growth among stocks. Further, he emphasized that stock returns from here on out will mainly be driven by upward earnings estimate revisions. The problem is that these upward revisions have decelerated significantly in the wake of "one of the greatest 6 week increases on record."
Wilson also noted a decline in retail sentiment indicators, which he also believes peaked in January, and he doesn't see any potential near-term catalysts to cause retail investors to become any "more bullish than they were following a tax cut."