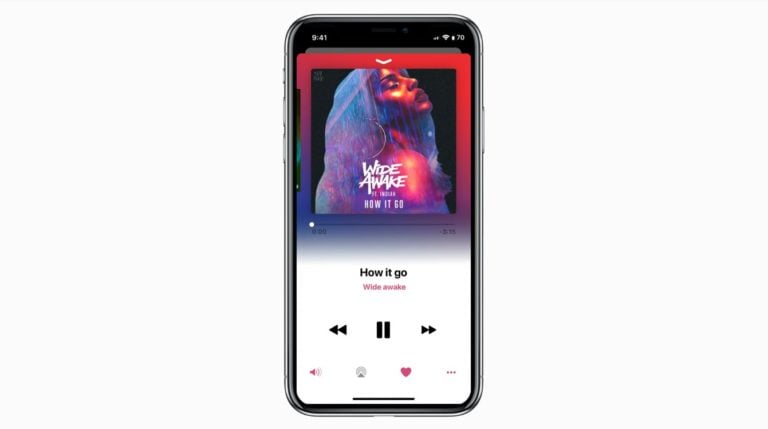 While the topic on everyone's mind is the battery management features coming with the upcoming iOS update, Apple has their eyes set on the features coming with iOS 12 later this year. There are a number of features that are due for a revamp, and a new concept video gives us a sense of what it might look like if the Music app receives a facelift with the release of iOS 12.
The majority of the big changes to the iOS operating system are expected to be pushed into 2019, but 2018 may still have some big things to offer – particularly in the music app department with the release of iOS 12.
It's important to keep in mind that the concept video isn't necessarily a guarantee of any of the features that will make an appearance with the iOS 12 music app, but there are some exciting additions we might be able to expect that have fans of the app on the edge of their seats. However, this is an artist's imagining of what the app might look like rather than an official confirmation of features from Apple.
Massif Capital's Top Short Bets In The Real Asset Space [Exclisuve]
Since its founding by Will Thomson and Chip Russell in June 2016, the Massif Capital Real Asset Strategy has outperformed all of its real asset benchmarks. Since its inception, the long/short equity fund has returned 9% per annum net, compared to 6% for the Bloomberg Commodity Index, 3% for the 3 MSCI USA Infrastructure index Read More
One such feature that was highlighted in the iOS 12 music app concept video was the return of Cover Flow – an aspect of the app that was removed back in iOS 8.4 in 2015, much to the chagrin of many of the fans of the feature. Cover Flow is another great way to move between tracks and albums, and it could receive a revamp to bring it back into 2018 and beyond with the release of iOS 12. It's important to note, too, that the Cover Flow revamp of the music app in iOS 12 also blends in seamlessly with the iPhone Notch – a feature that has necessitated a redesign of applications from many different providers.
The Notch included in the iPhone X was a massive departure from the tried-and-true formula we've seen from the manufacturer for the past several generations, and it required quick thinking from the many app developers who had to scramble to support this new form of phone. However, now that the dust has settled there have been a number of developers that have managed to take advantage of the feature rather than simply trying to work around it – and what better company to do so than Apple themselves?<