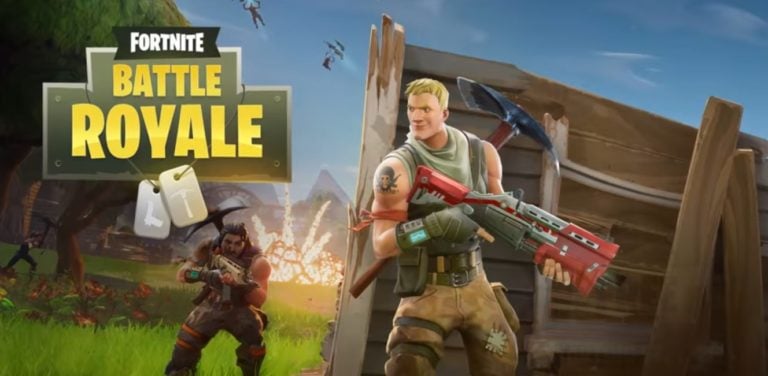 Popular Twitch streamer Tyler Blevins – popularly known as Ninja in the video gaming world – recently gave one more reason for gamers to stream their games. Ninja, who recently set a new record when he streamed Fortnite with rapper Drake, revealed that he makes about $500,000 per month from streaming.
Speaking to CNBC, 26-year-old Ninja confirmed that the majority of his revenue comes from Amazon and Twitch Prime subscribers and from his followers on YouTube, Instagram, and Twitter. "The combination of all those things is really where the collected revenues is coming from," the gamer said.
Blevins has about 5 million YouTube subscribers and 3.7 million Twitch followers. Also, his popularity is evident from the fact that he – with help from some celebrities including Drake – recently managed to break Twitch's record for most concurrent viewers of a solo streamer with about 650,000 viewers witnessing the stream.
Hayden Capital 2Q22 Performance Update
Hayden Capital's performance update for the second quarter ended June 30, 2022. Q2 2021 hedge fund letters, conferences and more Dear Partners and Friends, The markets continued to sell-off in the second quarter, especially for internet-based businesses.  This year continues to be the toughest stretch for us, since the Hayden's inception.  Inflation concerns and the Read More
Talking further on his revenue source, Ninja said the deal between Amazon Prime and Twitch Prime has also helped. "Twitch Prime allows people to claim loot and collect loot with specific games, and they recently did a deal with Fortnite, which is the hottest game right now, and that is actually one of the main reasons of influx of subscribers to my stream," he told.
In addition, he attributes his popularity to his gaming skills and his ability to entertain the fans. "I'm very goofy. I do impressions, and just crazy shenanigans. The combination of that – it's a hybrid." He notes that both these abilities of his, makes the game "really fun to watch." When he was asked what will he be doing with his money, he said saving, investing and some charity as well.
Despite his success in the game streaming world, Blevins had wise advice for kids who also want to be streamers. The streamer said that even though he was making good money in streaming, he continued his usual job and also focused on his studies. "All the kids out there, you can't just drop everything and focus on playing videogames for a living," he said.
Ninja's popularity has grown by leaps in recent weeks, and it coincides with the rising popularity of the Fortnite as well. Ninja refers to himself as one of the best in this free-to-play Battle Royale game. This former professional Halo player is now the biggest streamer on Twitch after switching to Fortnite.
Talking of Fortnite, developer Epic Games just last week released the game on the iPhone and iPad. Already the game topped the charts in several countries. Though the game is free, it includes several in-app purchases. According to data from Sensor Tower, the gamers have already spent more than $1.5 million on the in-app purchases.
According to the analytics company, $1 million (of the $1.5 million in-app purchases) came during the first 72 hours after the in-app purchases were made available. Such earnings take this Battle Royale game well ahead of other mobile survival games. For instance, Rules of Survival made $39,000 in its first four days, while Knives Out grossed $57,000.
Other games such as Pokémon Go earned $4.9 million in its first four days, while Clash Royale grossed $4.6 million. However, what's in favor for Fortnite is that it is still only available on iOS and that by invite-only. So, its numbers will surely surge once it reaches other iOS users and the Android version hits the Play Store.
As of now, Epic Games has not given any release date for the Android version. Their website, however, says: "We expect to rollout Android in the next few months….If you are on an Android device, please sign up…We'll notify you when your Android device is supported." It appears, Android users will have to wait for a while to get their hands on this immensely popular game.
The reason for the delayed Android launch is the massive range of Android devices. Epic Games' Nick Chester told Forbes that the team aims to support a "very wide range of Android devices" to ensure that all Android players get the same experience.
Meanwhile, Android users who want to try the Battle Royale mode can head to PlayerUnknown's Battlegrounds – popularly known as PUBG. PUBG mobile version is now available to download for free on both iOS and Android.
Updated on