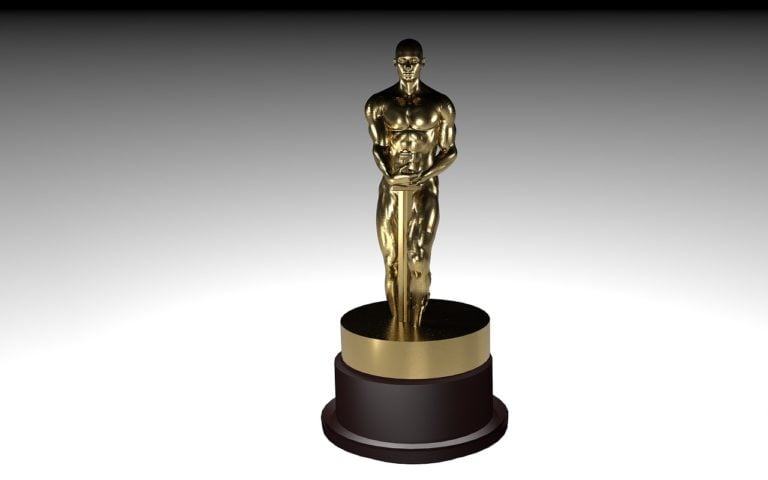 Between #oscarssowhite and #metoo, all eyes were on the Oscars 2018 to see how they would pull off their biggest moment of the year while paying respect to these movements and making jokes that only offended appropriate targets.
The 90th Academy Awards was pretty much what you would expect. Host Jimmy Kimmel spinning plates in a shallow attempt to appease the ever growing list of special interests groups Hollywood must comply with, while succeeding in alienating the segment of the population that voted for President Trump and still support his policies.
Oscars 2018 Host Jimmy Kimmel hit all the usual targets with jokes aimed at President Trump, Vice President Pence, and Harvey Weinstein, as he also threw out self congratulatory references to this year's ever so slightly more diverse nomination pool. Nominees applauded where appropriate, signally their commitment to diversity, women's rights, and other obligatory political views. Some standing ovations were actually directed from the stage, others were led by Meryl Streep, sitting front row and center awaiting her yearly Oscar nod.
Odey Special Situations Fund took on several new positions in March
Odey Asset Management's Special Situations Fund was down 3.2% in March, compared to its benchmark, the MSCI World USD Index, which was up 3.3%. Through the end of March, the fund is up 8.7%, beating the benchmark's return of 4.9%. Q1 2021 hedge fund letters, conferences and more Odey's Special Situations Fund deploys arbitrage and Read More
The Winners
Allison Janney might be the ultimate supporting actress, serving as the dynamic comedic heart of film after film, but receiving few accolades. Finally, Janney won this year's Best Supporting Actress for her dynamic portrayal of LaVona Golden, mother to Tanya Harding, in I, Tonya.
Best Director was captured by Guillermo Del Toro, besting veterans Paul Thomas Anderson and Christopher Nolan for the win.
Although Lady Bird, a year in the life of a precocious Catholic high school senior, was a fan favorite, Director/writer Greta Gerwig and cast walked away empty handed. 23 year old Saoirse Ronan, playing the title character, was nominated for Best Actress, but the award instead went to Frances McDormand, for her second Oscar win.
Best actor was captured by renowned British actor Gary Oldman for his depiction of Winston Churchill in Darkest Hour. It was his second Best Actor nomination and first win. Best Screenplay went to comedian Jordan Peele, of Key & Peele fame, for the film Get Out capturing racial tensions through the rarely celebrated horror genre.
See below for a more complete list of winners and nominees.
#metoo
After the earth shattering revelations about Harvey Weinstein were made public in 2017, the #metoo movement was expected to be the center of the show, but feminist analysts and film critics are already saying the movement was not referenced in a compelling way. Rather, the show's producers sowed in some shallow salutes to the movement, while actors donned "Time's Up" pins and temporary tattoos, leading many to wonder whether dedication to #metoo is for real or for marketing to the milenial audience. That being said, female led projects like Lady Bird, I, Tonya, and Three Billboards Outside Ebbing, Missouri, dominated the nominations.
After a long awards season spend lauding actresses for the bravery of wearing black to an awards ceremony and watching accused men attempt to hitch their wagons to the #metoo train, a genuine, and seemingly unscripted moment broke through with a practical call for change. The remarkable, iconic, and too often undersung Frances McDormand nervously dove off script to pay tribute to the women in the audience.
McDormand invited the female nominees to stand with her, celebrating all of the women in Hollywood. She then laid out some practical advice, reminding women of the "inclusion rider" in Hollywood contracts that stipulates film sets must be inclusive and diverse. She also told men to stop chit chatting with women about their projects, and to instead invite them into their offices for real pitches, real meetings, and real funding.
Leading up to Oscars 2018, Time's Up Legal Defense Fund announced they have raised $21 million towards the 1700 petitions for assistance they are have received from women alleging sexual assault and violence in the workplace.
#oscarssowhite
Although there was slightly more diversity on the stage than in previous years, two years after the launch of the #oscarssowhite movement all four Best Actor awards were won by middle aged white actors.
Jordan Peele was nominated for three awards at Oscars 2018, picking up the Oscar for Best Original Screenplay for the satirical horror film examining race relations, Get Out. Peele, only the fourth black individual to be nominated for the award, thanked the women in his life, "Thank you so much. My wife, who supported me through this whole process. My mother who taught me to love even in the face of hate."
Although no Latino actors were even nominated for awards at the Oscars 2018, Latin America had some notable successes, while presenters and winners took to the stage to speak out on behalf of the Dreamers.
Guillermo del Toro, finally winning a much deserved Oscar, began his acceptance speech with the words, "I am an immigrant." Del Toro, originally from Guadalajara, Mexico, took home top honors for his characteristically mystical film, The Shape of Water.
Best Foreign Film was captured by the Chilean film, A Fantastic Woman, which tells the story of a transgender club singer and brought the first transgender performer to the Oscars' stage. Best Animated Film was bestowed on Coco, a colorful family feature set against the Mexican holiday, the Day of the Dead.
The End of the Season
The Academy Awards marks the end of the Hollywood awards season. For many, the Oscars ceremony is the long awaited climax of a year in fashion, pop culture, and of course cinema. For others it's a signal that we can all stop pretending to care about Hollywood, especially in light of last year's jaw dropping scandals.
Many on the right side of the aisle have taken offense to Hollywood's increasingly political films and award ceremonies. Hollywood may not have a lot of respect for these people, but their money is still green and they still purchase, or decline to purchase movie tickets. Early ratings indicate Oscars 2018 brought in the worst ratings in Oscars' history after a surprisingly bad year at the box office. If Hollywood cares about their wallets, it might be time to take the advice of Jordan Peele's mother and "love even in the face of hate," instead of shaming, pandering, and virtue signalling.
Oscars 2018 Winners
Best Picture
Winner: The Shape of Water
Call Me By Your Name
Darkest Hour
Dunkirk
Get Out
Lady Bird
Phantom Thread
The Post
Three Billboards Outside Ebbing, Missouri
Best Actress
Winner: Frances McDormand – Three Billboards Outside Ebbing, Missouri
Sally Hawkins – The Shape of Water
Margot Robbie – I, Tonya
Saoirse Ronan – Lady Bird
Meryl Streep – The Post
Best Actor
Winner: Gary Oldman – Darkest Hour
Timothee Chalamet – Call Me By Your Name
Daniel Day-Lewis – Phantom Thread
Daniel Kaluuya – Get Out
Denzel Washington – Roman J Israel, Esq
Best Supporting Actress
Winner: Allison Janney – I, Tonya
Mary J Blige – Mudbound
Lesley Manville – Phantom Thread
Laurie Metcalf – Lady Bird
Octavia Spencer – The Shape of Water
Best Supporting Actor
Winner: Sam Rockwell – Three Billboards Outside Ebbing, Missouri
Willem Dafoe – The Florida Project
Woody Harrelson – Three Billboards Outside Ebbing, Missouri
Richard Jenkins – The Shape of Water
Christopher Plummer – All the Money in the World
Best Director
Winner: The Shape of Water – Guillermo Del Toro
Dunkirk – Christopher Nolan
Get Out – Jordan Peele
Lady Bird – Greta Gerwig
Phantom Thread – Paul Thomas Anderson
Best Original Screenplay
Winner: Get Out – written by Jordan Peele
The Big Sick – written by Emily V Gordon & Kumail Nanjiani
Lady Bird – written by Greta Gerwig
The Shape of Water – screenplay by Guillermo del Toro & Vanessa Taylor; story by Guillermo del Toro
Three Billboards Outside Ebbing, Missouri – written by Martin McDonagh
Best Foreign Language Film
Winner: A Fantastic Woman (Chile)
The Insult (Lebanon)
Loveless (Russia)
On Body and Soul (Hungary)
The Square (Sweden)
Best Original Song
Winner: Remember Me – Coco (Kristen Anderson-Lopez and Robert Lopez)
Mighty River – Mudbound (Mary J Blige, Raphael Saadiq & Taura Stinson)
The Mystery of Love – Call Me By Your Name (Sufjan Stevens)
Stand Up for Something – Marshall (Common & Diane Warren)
This Is Me – The Greatest Showman (Benji Pasek & Justin Paul)
Best Animated Feature
Winner: Coco
The Boss Baby
The Breadwinner
Ferdinand
Loving Vincent
Best Documentary Feature
Winner: Icarus
Abacus
Faces Places
Last Men in Aleppo
Strong Island
Best Cinematography
Winner: Blade Runner 2049 – Roger Deakins
Darkest Hour – Bruno Delbonnel
Dunkirk – Hoyte van Hoytema
Mudbound – Rachel Morrison
The Shape of Water – Dan Laustsen
Best Costume Design
Winner: Phantom Thread – Mark Bridges
Beauty and the Beast – Jacqueline Durran
Darkest Hour – Jacqueline Durran
The Shape of Water – Luis Sequeira
Victoria and Abdul – Consolata Boyle