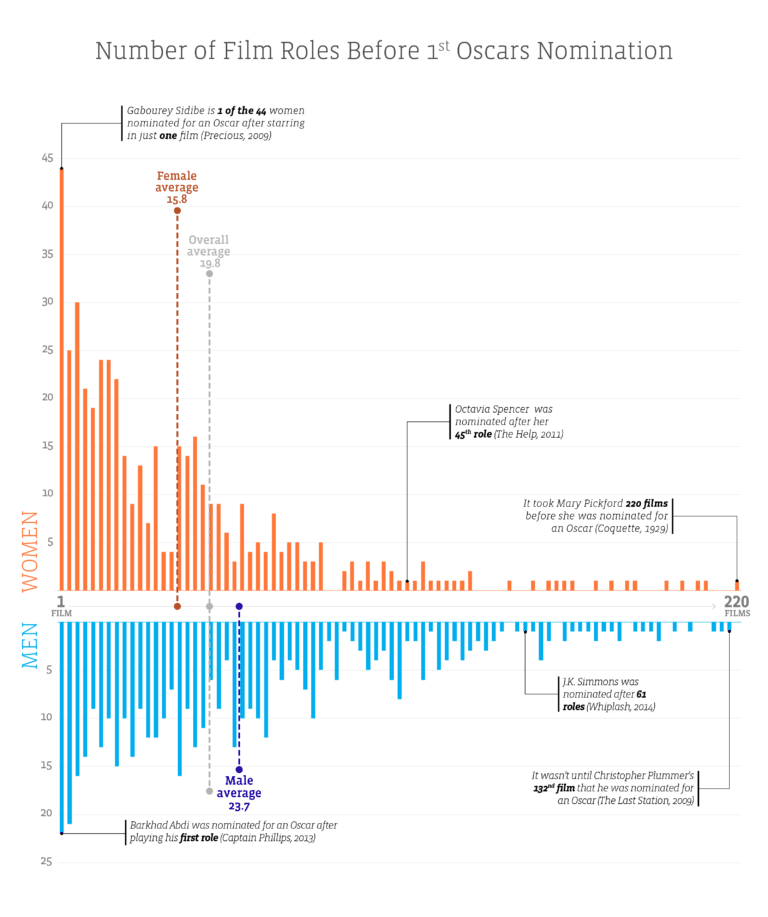 The biggest night in Hollywood's calendar is almost upon us. Come Sunday evening, the most famous names in the movie industry will head down the red carpet, and a chosen few will leave the Dolby Theatre with a golden statuette in hand.
Check out our H2 hedge fund letters here.
Speculation is rife as to who'll take home – and indeed who deserves – a trophy. Each year, running parallel to the debate around which performance and directorial effort came out top in its own right, is an underlying discussion as to 'whose time it is', or 'who's worked the most for this'. You can see this in action if you cast your mind back to 2015, when Leonardo DiCaprio 'finally' scooped a Best Actor Oscar for his turn in The Revenant. Talk of whether his performance was genuinely the best of the five was secondary – the overwhelming message was that Leo's time 'had come'. He'd completed his road to an Oscar.
Hedge Fund Launches Jump Despite Equity Market Declines
Last year was a bumper year for hedge fund launches. According to a Hedge Fund Research report released towards the end of March, 614 new funds hit the market in 2021. That was the highest number of launches since 2017, when a record 735 new hedge funds were rolled out to investors. What's interesting about Read More
To find the truth and bust some myths about the 'road to an Oscar', musicMagpie collated the data for every set of acting award nominees - and the subsequent winners – since the ceremony began in 1929. They then used The Movie Database to count what each of these 1,708 actors and actresses had to achieve before they got recognised. Balancing those breakthrough stars who clench an Oscar early with those unlucky few who took decades to get their go, they were able to quantify what the road to an Oscar really looks like.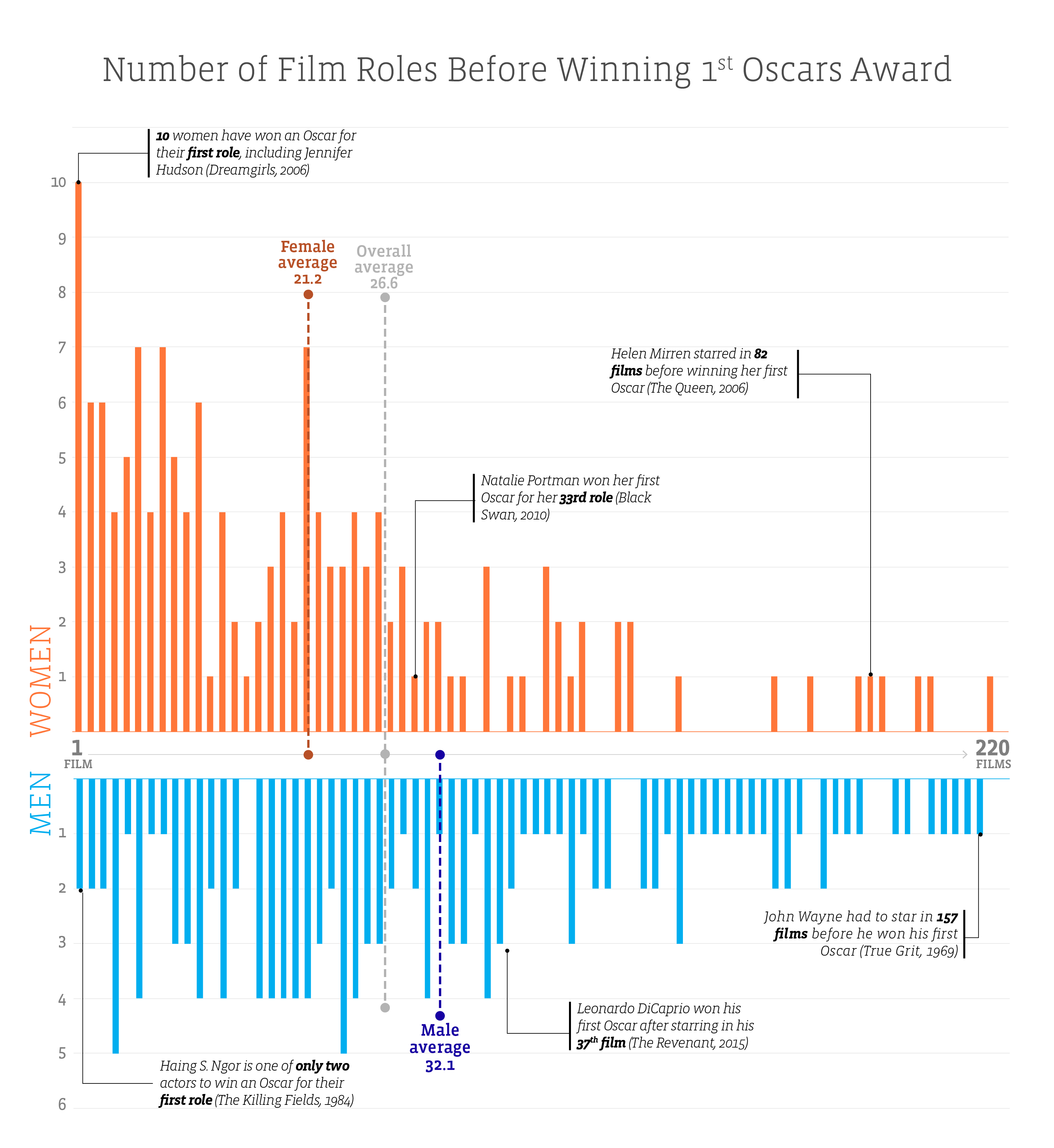 The road to an Oscar - in numbers
Looking over the numbers, they found the average Academy Award nominee worked through 19.8 acting credits before being recognised. Interestingly, there was a stark divide between men and women – with the average for actresses coming in at 15.8, while actors took much longer, at 23.7 credits.
Naturally, you needed to do a little more than that to win. The average Oscar scoop came in at 26.6 acting credits, with a split between the sexes evident again. Women took home the award 21.2 roles in, while men took 32.1 goes to achieve the same.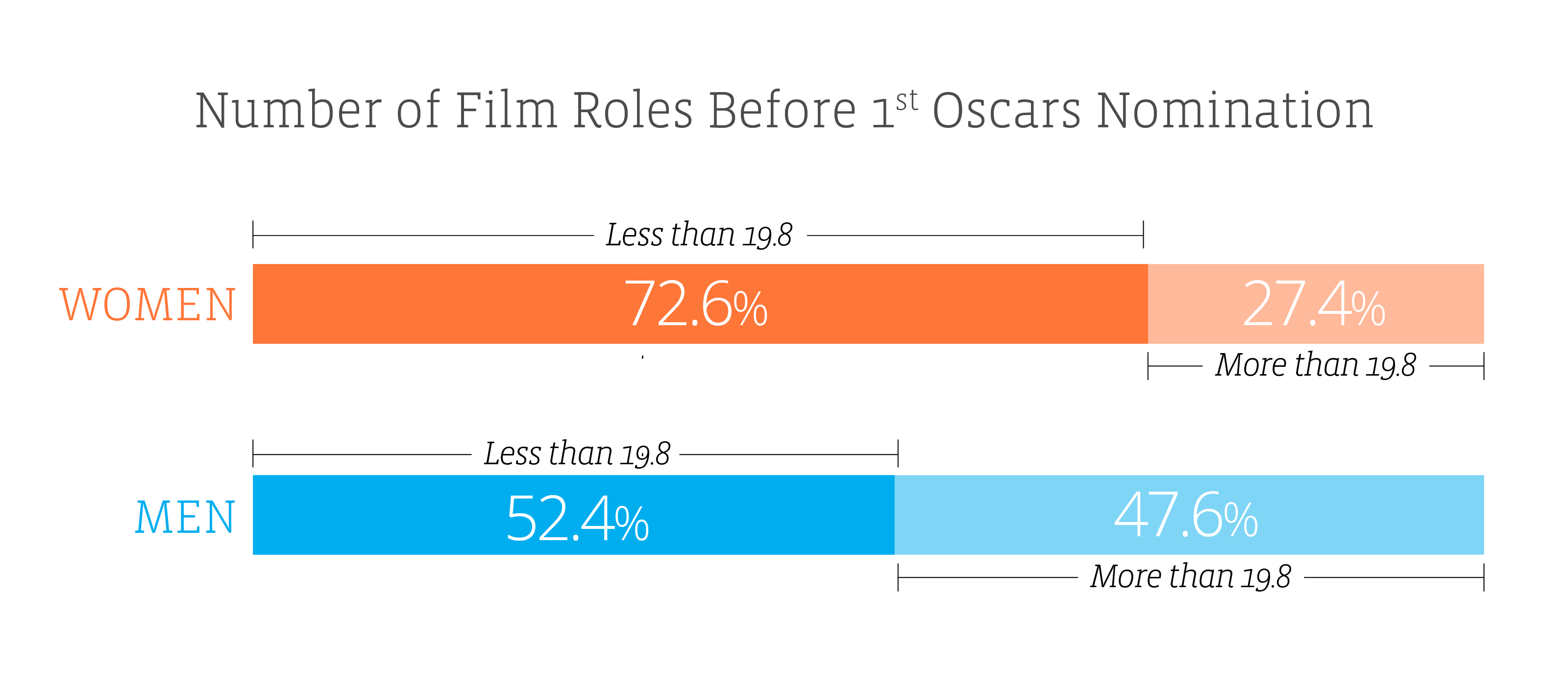 The road is varied
Of course, these averages will be little consolation to the likes of Helen Mirren, who didn't take home the golden statuette until her 82nd acting role, or John Wayne – for whom it took 157 tries. They'd no doubt be envious of the likes of Anna Paquin and Jennifer Hudson, the two most recent members of an exclusive club of 12 individuals, all of whom won an Oscar for their first ever acting credit.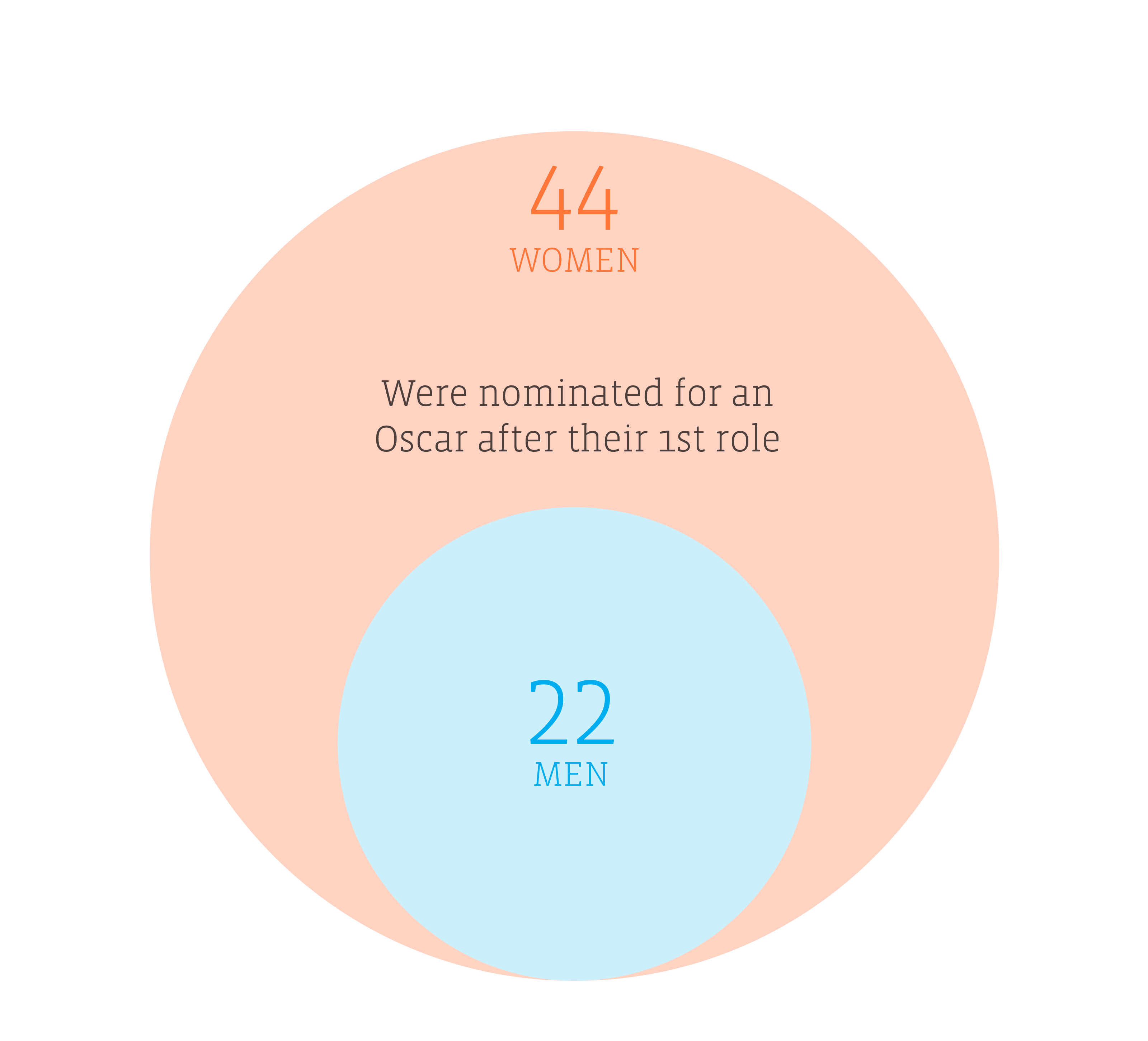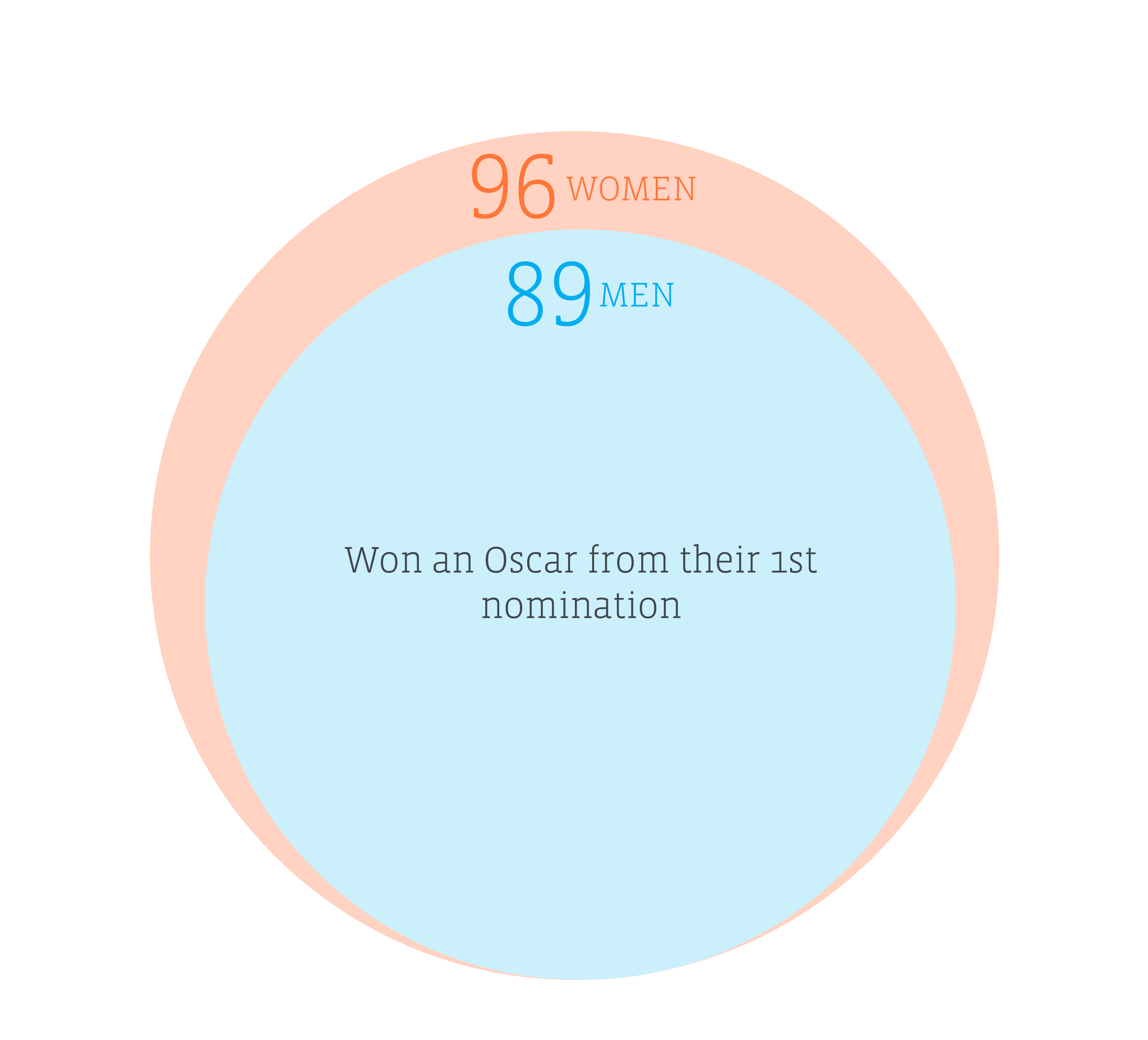 What we can take from this is that the road to an Oscar is varied. Casting our minds back to famously 'snubbed' Leonardo DiCaprio – was the actors' win really as overdue as we were led to believe? In short - no. Leo bagged a nomination for his fourth ever acting credit, far surpassing the odds. When he took a trophy home after his 37th credit, he did so only a handful of roles on from the average set by his male counterparts over the past 90 years.
You can find an even deeper analysis of the real road to an Oscar here.
Updated on