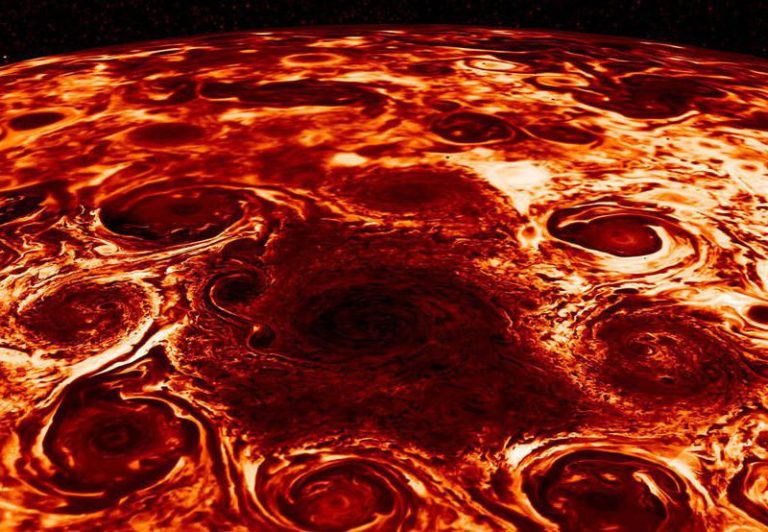 Jupiter's got no sway. The biggest planet in the solar system has no tilt as it moves, so its poles have never been visible from Earth.
But in the past two years, with NASA's Juno spacecraft, scientists have gotten a good look at the top and bottom of the planet for the first time. What they found astounded them: bizarre geometric arrangements of storms, each arrayed around one cyclone over the north and south poles–unlike any storm formation seen in the universe.
The study, authored by scientists from an international group of institutions including the University of Chicago, is published in March 8's Nature as part of a set of four papers dedicated to new observations from the Juno spacecraft.
Massif Capital's Top Short Bets In The Real Asset Space [Exclisuve]
Since its founding by Will Thomson and Chip Russell in June 2016, the Massif Capital Real Asset Strategy has outperformed all of its real asset benchmarks. Since its inception, the long/short equity fund has returned 9% per annum net, compared to 6% for the Bloomberg Commodity Index, 3% for the 3 MSCI USA Infrastructure index Read More