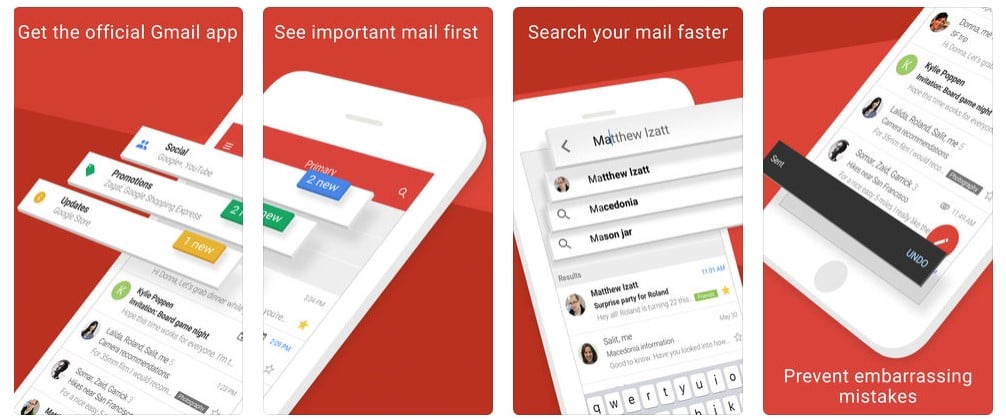 The iPhone X represented the biggest iPhone launch in history, but with a radical redesign, there have been some issues with the Gmail iOS app.
With the launch of any new phone or operating system update, there are usually some issues involved in porting over popular apps. With the radical redesign of the iPhone X display, however, Piunikaweb reports that the Gmail iOS app was having some major issues. Users reported some pretty major problems like distorted display, non-optimal utilization of screen space, or apps not working correctly with the device's notch.
The iPhone X brought something new and unique to the smartphone scene, but sometimes existing programs and functionality don't play well with massive departures from the smartphone norm. Google is also the developer behind Android, and rumored updates suggest that we may soon see support for an Android "Notch" of its own – perhaps seeing it a Google Pixel 3. While the inclusion of support for a notch isn't necessarily a sign that the company will be embracing it themselves, it may suggest that they're convinced that more and more phones will adopt this sort of feature in the future. If it's true that the Notch is the future of smartphones, we may need to see the Gmail iOS app updated more regularly in order to ensure it works on a full spectrum of phones.
Although the Gmail iOS app received an update back in December, the more modern Inbox application hasn't been addressed in order to interface seamlessly with the iPhone X. Inbox users are understandably irate, as the application is generally a marked improvement over using the regular Gmail iOS app.
A number of users have been complaining about the problems with the Inbox Gmail iOS app, ranging from Google Forums post to Tweets at the company with hopes that the issues will soon be resolved. According to a company employee on a Google Forum threat discussing the issue, however, it appears as if the Gmail iOS app team is diligently working to bring an update to the Inbox functionality.
"Hi Everyone!
Thanks for your feedback. The Inbox team is aware and taking the necessary steps to provide an update to optimize for iPhone X. Thanks for hanging in there with us!
-The Inbox Team"
Unfortunately, there's no word currently on when exactly we'll see the iPhone X update for the Gmail iOS app, but hopefully, it's sooner rather than later, as many users are bemoaning the fact that their brand new phone doesn't give them adequate access to their email. In the meantime, it's possible to use the stock Gmail iOS app rather than the upgraded Inbox functionality, but after using Inbox for quite some time, moving back to the regular Gmail option may be a tough pill to swallow.